Digital Transformation Solutions & B2B Sales: Q&A With Our COO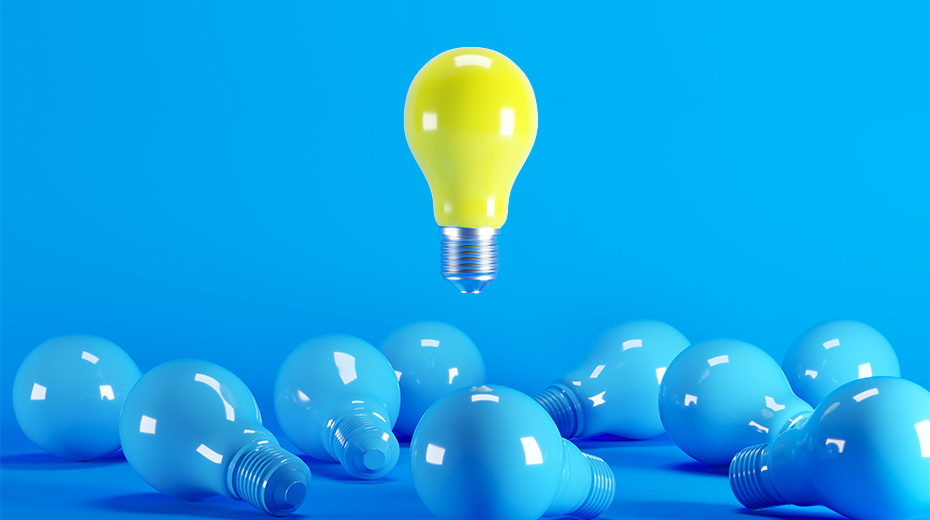 After spending nearly 20 years building and growing technology consulting practices, our COO Nathan Ulery is bringing our agency and clients a fresh perspective on digital transformation solutions, including ideas on how to think differently and manage the many challenges we're all facing in today's business environment.
Recently, our editors sat down with Nate to get his insights on the state of digital transformation. He's got some real-world ideas both B2B marketers and the C-suite will find interesting, from dealing with a less-than-ideal tech stack to adapting to challenges and lasting changes brought on by COVID-19. Read on to get some great advice from Nate.
Q: What Do You Consider to be Digital Transformation?
A: Generally, I believe digital transformation is about improving processes with technology to enhance speed, personalization and efficiency in a way that enhances your market position or back-office efficiency. Often, companies point to Amazon as the leader of digitization because they have disrupted so many industries. But I would point to Target as an example of an old-school company that has leaped Amazon. In its quest to compete with Amazon, Target invested heavily in online ordering and curbside pickup.
Now, Target offers the highest level of customer experience. In addition to a great app experience, it transformed curbside pickup. Target tells customers it will speed up the process if customers say when they're coming. Target even tracks customer location so they can meet customers in the parking lot quickly — often getting there before they arrive. At least in my household, monthly spend at Amazon has been decreasing while it is increasing at Target because its quality and consistency is better (one seller instead of tens of thousands) and time from order to receipt of product is often two hours or less.
...buyers want to qualify the sellers before they invest real time with you.
Much like Target adapted to new expectations, in the B2B space, digital transformation is simply adapting your methods of interfacing with the market to the method our buyers are now expecting. On a personal level, we have become accustomed to doing research, narrowing choices, and often selecting companies before we pick up the phone or drive to their location — or in many cases go ahead and buy online. B2B buyers now expect the same thing for how they purchase at work. They want to evaluate the market, understand your value proposition and utilize a self-service model. In effect, buyers want to qualify the sellers before they invest real time with you. As you continue to seek digital transformation solutions, you're ensuring that your organization is ready to market and sell in this manner.
Q: How Can Organizations Overcome Digital Transformation Obstacles?
In my experiences working with clients, there is one key factor in whether the transformation will be a success — the strength of the multidisciplinary team. Organizations have created too many silos, and if the digital transformation is done by committee, it will not work. If a B2B organization wants to make some type of transformation, such as e-commerce, a top priority, they should assemble their top performers from various departments. The departments whose top performers are cherry-picked should be broad — not just from IT, marketing and sales. The team needs to include operations, finance and perhaps HR and legal, depending on the project.
Those team members shed their departmental affiliations and responsibilities. Their goals and their evaluations are entirely based on the completion of the effort and the revenue that results. There is also something to be said about clients "getting the money right." Digital transformation solutions require an investment; they aren't something you "pilot." Sure, you can phase the work and you can develop MVPs to get to market faster. But these transformations aren't something you cut corners on and there is no end date. Be ready to invest the time and money to do it right, or else it won't deliver on the experience your customers are expecting.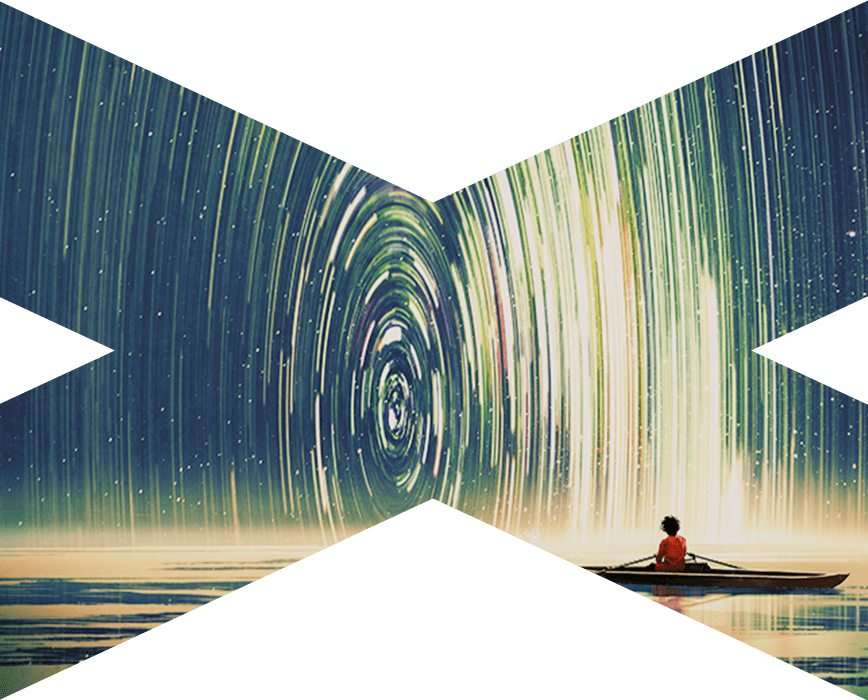 Blog Post
Digital transformation is how we reimagine customer conversations to be scalable and available, anywhere and anytime.
Q: How Can We Succeed with a Less-than-Ideal Tech Stack?
A: To use a funny old phrase, there is nothing wrong with putting lipstick on a pig. All technology platforms have technical debt. The amount of debt will impact your ability to transform digitally, but it should not be a showstopper. Ingrain in your technology team that speed-to-market trumps technical eloquence, and that throwaway solutions are acceptable interim steps. In many ways, throwaway solutions are preferable while you are testing and learning how important the features are to your customers. Embrace the concept of a minimally viable product and accept imperfection.
And be willing to get creative. For example, we have a client that accepts shipments from customers, does work on customer-owned products, and then ships them back. Volume has increased significantly, and so they wanted to improve their shipment tracking information to confirm to their customers receipt of their product and cut down on service calls. We explored adding barcodes to shipping labels and putting in scanners so we could automatically email customers when their products showed up at the facility. It required a couple months of development and didn't add a single dollar of revenue.
We convinced the client to slim the solution down to the email and tracking components on the website, but with none of the complicated barcoding work. To the end user, it looks fully automated. In reality, our client hired temps to process the data. It was faster and cheaper in the short run, and we were able to find out if customers care as much as we think they might. If they do, we'll know how much we are spending on the increased staffing and be able to model an ROI for the development required.
Q: How Has COVID-19 Affected Prioritization of Digital Transformation Solutions?
A: I believe COVID-19 accelerated digital transformation by 10 years. Consumers spent $861.12 billion online with U.S. merchants in 2020, up an incredible 44% year over year. The norm is now digital on the consumer side and B2B is not that far behind it. If you sell a B2B commodity product and most of your sales aren't digital, you might be in trouble. If you sell B2B considered purchases, you better equip your buyers with access to more targeted content and more interactive case studies, and find a way to score leads generated by your digital platforms, so you can best equip your salespeople to close the deals. Also, ensure that inbound responses are handled flawlessly, especially with considered purchases in the B2B space.
44%
increase in online U.S. sales in 2020
Digital Commerce 360
In a world where much of the selling was done by outbound salespeople making calls, doing presentations, sending content, etc., the mechanics behind the customer driving the touchpoints weren't worked out. And in this mode, customers must be able to drive the interaction. That might include getting in touch with a salesperson to answer a quick question, using a chat to find help locating the information they need, or asking for support on social channels. All too often this is overlooked in support of the application, the site and the scoring model. At certain points, there needs to be human interaction linked to these elements.
Q: How are Companies Enabling Sales Differently in Light of COVID-19?
A: I come from a world of selling professional services. While the companies I have worked for have been helping clients digitally transform their businesses, we were hesitant to make those same investments. We always felt that professional services were sold on brand awareness, relationships, trust and referrals. So, when being able to jump on a plane and attend conferences ended overnight, we were caught flat-footed. For the first six months, 95% of sales were to our existing key clients. But that wasn't sustainable because several sectors were impacted negatively by COVID and were cutting spend with professional services firms.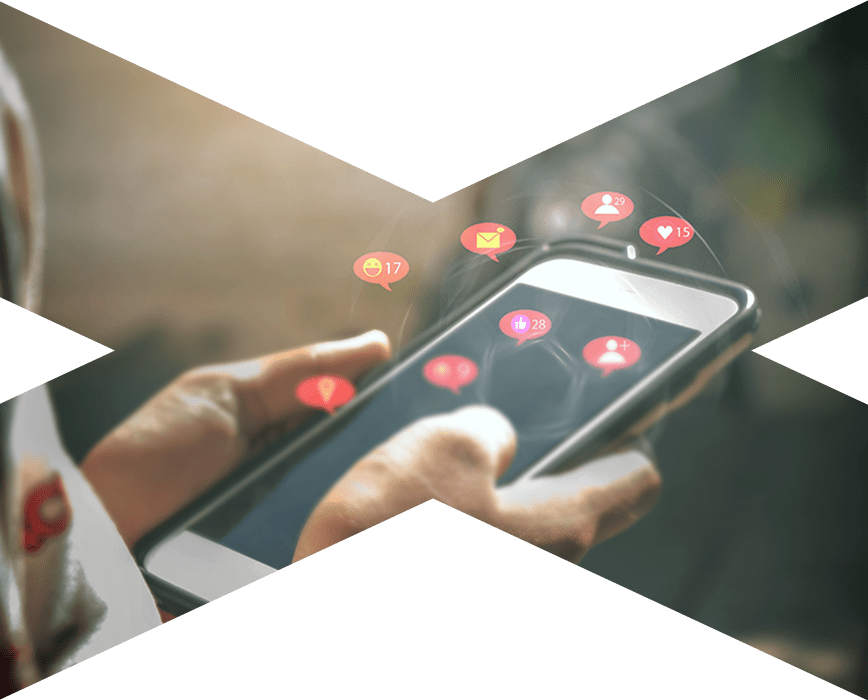 Blog Post
2020 has been a dramatic year, and it seems like we need to be poised to expect continued disruption. But of course, we need to be strategic, not knee-jerk, when it comes to our marketing efforts and our 2021 B2B marketing planning.
We quickly started developing solutions that were timely for the clients and prospects in our core industries to help them capture revenue and ROI very quickly. We then executed a marketing campaign around those new offerings using primarily digital marketing. We also made sure we had interactive websites that demonstrated expertise and capability, while highlighting and personalizing our subject matter experts. We made it easy for prospects to pre-qualify us and we prepared our platforms for lead scoring so we could prioritize where to invest BD time.
While e-commerce doesn't work in a professional services environment, I would argue 90% of the sales process happened digitally. The final 10% was prioritizing which prospects, meeting with them via Zoom to build rapport (since we had already built creditability) and scoping the work. Those new offerings more than filled the gap, and our firm grew in 2020, unlike many professional services firms.
Q: Change Management — What Does it Take?
A: Always start with "What's in it for me?" Develop your internal personas with the same diligence as you do your external personas. What do your employees and business partners value? How will these digital transformations impact your employees and business partners? What benefits will they receive? Always center the change on the "why," for your customers as well as what's is in it for employees. Often, there's great benefit opportunities for your employees. Digital transformations often automate some of the most mundane tasks and lead to more fulfilling work. And remember, once you figure out the communications, there is no such thing as over communication!
We're living and working in a world of change, and no two businesses are exactly alike when it comes to their challenges. But with a strong strategic starting point, an agile mindset and great communication, marketers can definitely help drive digital transformation. We're seeing it with our clients every day! If you have additional questions about how you can further your organization's digital transformation efforts, connect with me on LinkedIn and let's keep the conversation going!