When it comes to connecting with today's B2B buyers, content marketing has never had a bigger role to play. Buyers are self-directing more of their purchase journeys, and to solve their problems, they're turning to content first — not to sales.
45%
of the time a B2B buyer spends in the purchase journey is on independent research
Gartner
The company with the most effective, easily accessible content will hold buyers' attention — and win their business. We offer our clients a content marketing solution that sits at the intersection of content strategy, content creation, content distribution and content performance — where strategy turns into messaging, messaging into action, and action into change.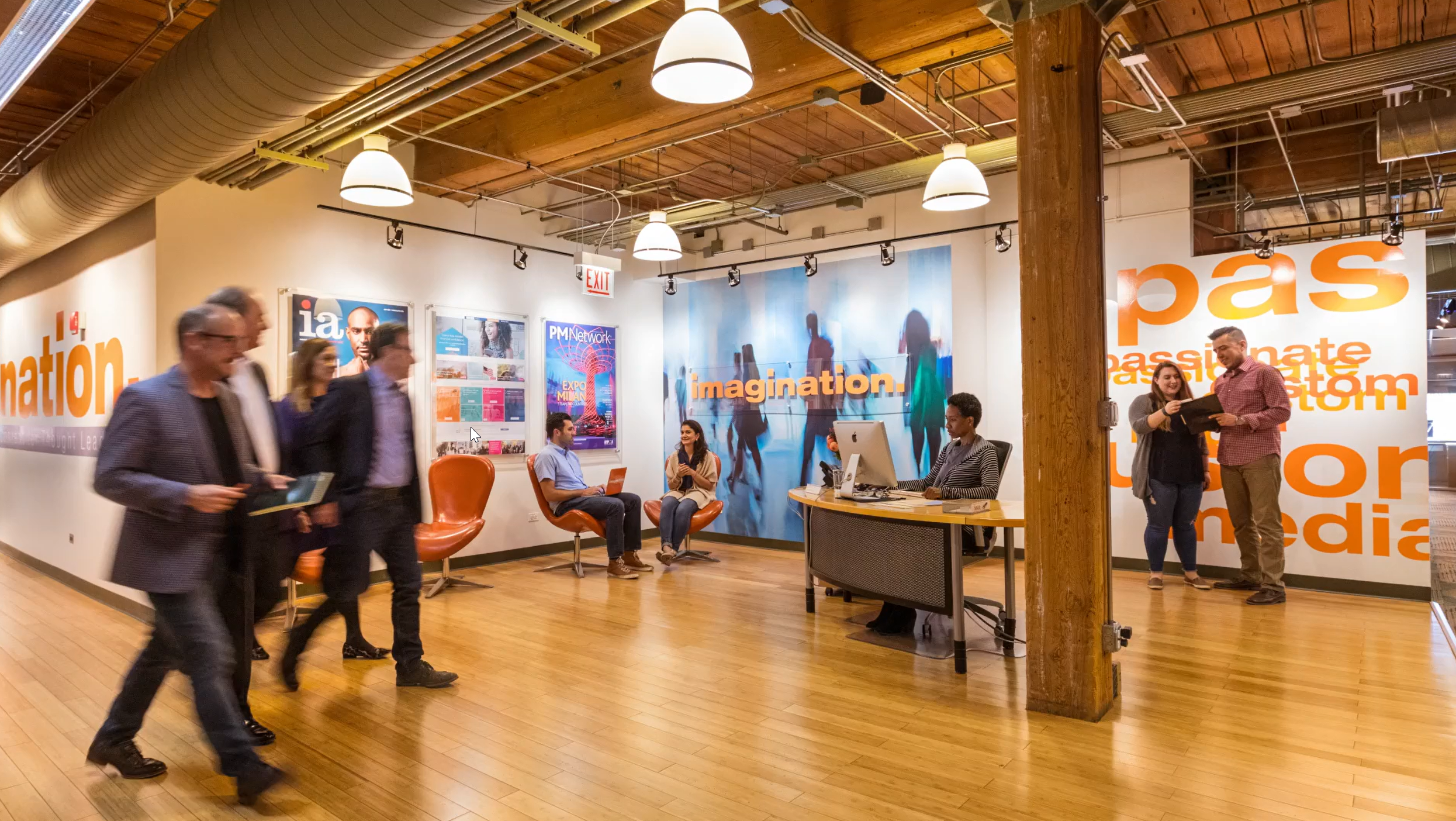 The inclusion of Imagination provides The Mx Group with additional scale throughout the U.S. and expands its content marketing capabilities — enhancing brand campaigns and thought leadership content, improving digitally enabled journeys and SEO programs — to create a richer customer experience for the brands The Mx Group represents.
Our Content Marketing Process
Our content marketing experts approach each content marketing program with a strategic eye and a translator's ear — putting the audience first and clearly connecting their needs with clients' business objectives. In short, our content marketing team is audience-first and strategy-driven. Our team creates content that connects brands to their audiences to deepen relationships and encourage more informed decisions through a four-pronged approach.
Content Strategy
Successful content serves a purpose for you and your audience. By understanding your brand goals, we create strategy-driven, audience-first content programs that deliver measurable results.
A content strategy begins with truly understanding your audience's needs, motivations and pain points. They must be at the center of every decision, guiding all program development and execution decisions.
Inputs
Goals
Audience personas
Performance analytics
Distribution plan overview
Content inventory
Discoverability & SEO analysis
Competitive landscape
Outputs
Content framework & editorial calendar
Keyword cluster matrix
Campaign plan
Social playbook
Email campaign plan
User experience ecosystem
Optimization / consolidation plan
Measurement plan
We create content strategies that are relentlessly aligned to business goals and objectives. Considering the purpose of every piece, we deliver leads to a cohesive, streamlined content program seamlessly aligned to your marketing pillars.
Successful content works best when integrated across all marketing efforts and delivered at the moment your audience needs it. Our strategic planning process considers how content marketing can enhance all of your marketing touchpoints, creating a clear roadmap for use across your organization.
Services
Landscape audits and competitive research
Business marketing goals and objectives assessment
Content audits and content refreshes
Persona development and journey mapping
Distribution plan development
Program and project management
Marketing integration
Content Creation
Great content changes minds and sparks action. With quality, journalistic storytelling and audience-first design, we convey your brand message in creative, authentic ways.
Own the conversation
Thought leaders shape conversations with content that comes with a distinct point of view on the topics and trends your audience cares about.
Inspire action
More content doesn't always mean more influence. Your brand's storytelling must be both authentic and rooted in strategy to earn attention and inspire engagement.
Cut through the noise
Breakthrough content keeps audiences engaged. Whether it's motion graphic videos and podcasts or infographics and tactile print magazines, leverage content that stands out, no matter the channel.
Our process
A rigorous content creation process undergirds everything we produce. Through a cross-discipline team, we layer strategy, design, content, fact-checking, and digital together to ensure creativity, quality and performance.
1. Ideation & planning
Our team tracks news, trends and keywords to identify story ideas and ensure maximum optimization.
2. Journalism & storytelling
Subject matter experts draft stories and route manuscripts through three rounds of editorial review, plus fact-check.
3. Design & development
Stories are then transformed into creative concepts, whether designed pieces, video or digital interactives.
4. Evaluation & optimization
As content is developed and the program matures, performance analytics are evaluated against objectives and KPIs for actionable insights and future ideation.
Content Distribution
Delivering carefully curated content to specific segments at precise touchpoints helps keep your brand top of mind, nurture relationships and assist audiences throughout their journeys.
Reach audiences where they are
Content in a vacuum is invisible. You need to put content in front of audiences where they spend their time — through deliberate, atomized, strategic distribution plans.
Create a surround-sound experience
Because buyers spend time on a variety of platforms, brands can use email, social media, native advertising and more to create cohesive brand experiences that deliver information across multiple touchpoints.
Facilitate user journeys
Guiding users through their journeys starts with refined campaign objectives. Use content to drive awareness, spark dialogue and encourage engagement with the end goals of deepened relationships and increased brand affinity.
Services
Program and channel strategic planning
Distribution activation planning
Email marketing
Native advertising
Social media planning and execution
SEO and interlinking strategy
Sales enablement
Print magazine production and mailing
Content Performance
Performance analytics tell the story of content's full potential as much as they reveal performance. Our ongoing analysis enables stakeholders to make data-driven decisions needed to achieve their goals and maximize ROI.
Harness the power of analytics
Content marketing is only successful if you can prove its value. To do so, you need to measure content's strengths: visibility, engagement and authority.
Test & learn
Accelerate your content program with A/B testing. By reviewing patterns, significant data variations and audience behaviors, we uncover insights and optimization opportunities.
Reports & dashboards
Reviewing data analysis, insights and recommendations on a monthly basis is the best way to continually improve an ongoing program. Real-time dashboards empower your team to take the pulse of performance. With a comprehensive performance analytics approach, we review:
Campaign efficiency
Channel performance
Audience segments
Audience engagement
Content and creative performance
Native advertising campaign transparency and accountability
On-site user behavior
KPI trends over time
Experiment results
Overall program analysis
Services
Measurement planning
KPI and goal setting
Monthly and quarterly reporting
Thought Leadership Index™
Content Performance Score™
A/B/C test planning and management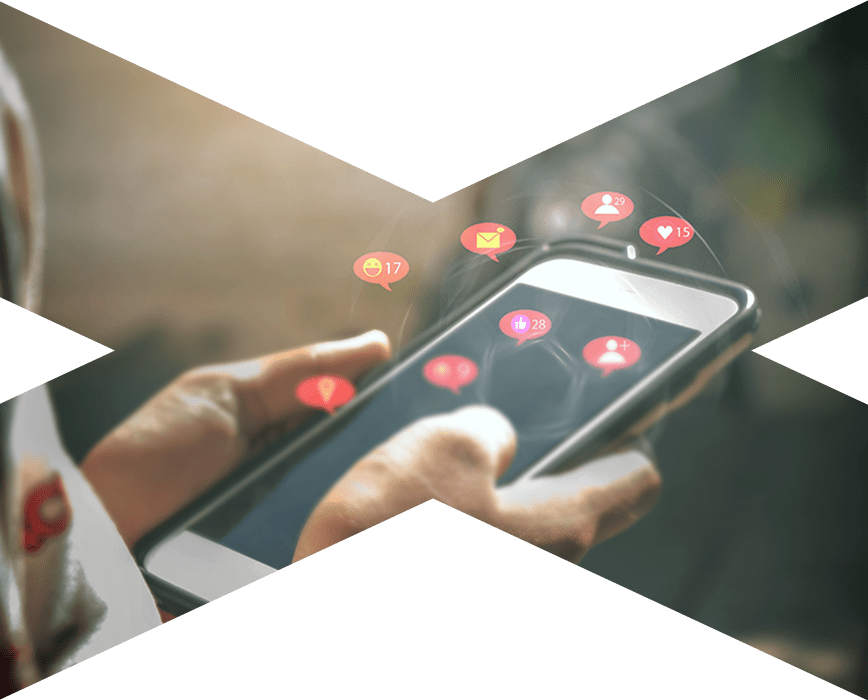 Interactive Content
The Thought Leadership Index is the first tool of its kind to effectively and critically calculate the drivers of thought leadership and an organization's thought leadership position compared to its competitors.
Content That Matters
Our in-house team of marketing strategists, graphic designers, content directors, editors, web developers and more will ensure that every asset we create is an engaging showpiece for your message. And we'll get that content in front of the right audience through the right channels: a compelling web presence, strategic demand generation programs, print, social storytelling and more. Together, we'll make your content marketing program a success and your company the go-to source of information for your buyers.
Ready to take your content marketing plans to the next level? Get in touch with our award-winning team, and let's get started.
YOUR CONTENT MARKETING AGENCY
From financial services to manufacturing, we've partnered with numerous brands that trust us to create content that matters.
See our work
READY TO TALK?
Add full-service content marketing solutions to your plan and push ahead of the competition.
Contact us
Frequently asked questions about content marketing:
Q. What is the difference between B2B and B2C content marketing?
A. B2B content marketing lets you flex your strategic muscles — largely because in B2B there are many layers of audiences, both inside and outside the organization. B2C content marketing directly targets groups of people with overlapping attributes, persuading them to purchase. B2B, on the other hand, aims to reach as many as 10 decision-makers, support personnel and end users — all with their own set of objectives. The more complex the B2B solution, the more content that's required. B2B buying groups research up to five pieces of content prior to interacting with sales, so good B2B content marketing informs, persuades and ultimately aligns the varied buying groups toward your product or service. Learn about how to reach B2B buying groups using content marketing.
Q. How do you create engaging B2B content?
A. Creating engaging content starts with getting to know your target audience — and for B2B that means their customers' customers, too. What are their pain points and relationships with each other? Successful content is rational, emotional and timely. It's memorable and delivers product specifications. It's meaningful and stands out in its ability to solve customer problems. It's interactive, in print, OOH and on mobile; it delivers a seamless omnichannel and personalized experience. Ultimately, engaging B2B content takes an audience-first approach and establishes you as a trusted expert. It conveys the message: We understand your struggles, and we have creative solutions.
Looking for a full-service partner to craft your content strategy and execute it? As a preferred B2B content marketing agency, we can help you deliver leads and elevate your brand.
Q. What are the 3 KPIs of content marketing?
A. The three key performance indicators (KPIs) for content marketing can be classified as visibility, engagement and authority. Measuring content marketing performance isn't the same as measuring traditional marketing, which tends to be laser-focused on sales and conversions. KPIs for content marketing help measure content success in line with overall objectives by providing insight into user behavior and audience growth.
1. Visibility is how discoverable and apparent your content appears to your audience. How often does it get in front of your audience? Metrics like search impressions, organic traffic, page views and unique page views are key to tracking here.
2. Engagement is how interested and invested your target audience is in your content. Are they finding what they are looking for? Metrics are organic clicks; page events; organic click-through rate (CTR); and averages for time on page, session duration and page depth.
3. Authority is how credible and trustworthy your content is perceived to be. Authority is shaped by high-quality content. Metrics include return visits, bounce rate and social shares.
To make sure your content marketing goals align with your overall marketing goals, reach out.