E-Commerce for B2B
Offering your B2B buyers an e-commerce solution is no longer an option. It is a necessity. Today's B2B buying groups want seamless customer experiences across digital platforms, including the digital marketplace. With 65% of B2B companies across all industry sectors offering e-commerce capabilities, your competition is likely onboard — planning, developing or reaping the full benefits of a customized e-commerce platform.
83%
of B2B buyers prefer ordering or paying through digital commerce
Gartner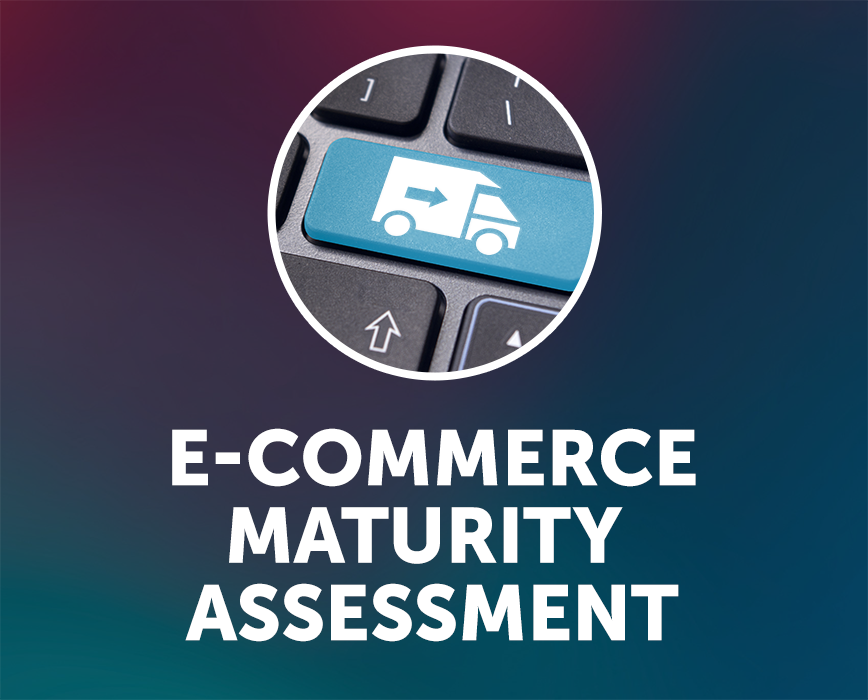 Assessment Tool
Our e-commerce assessment will help businesses that are exploring e-commerce options see a clear path forward. And for the organizations with e-commerce capabilities already in place, it will help them gain a better understanding of how mature their e-commerce solution is.
We understand that launching an e-commerce channel can feel daunting for any business size. B2B businesses worry about disruption of traditional sales channels or how to navigate their existing customers through the change management process.  Our team of digital and e-commerce experts are ready to implement a solid B2B e-commerce solution for your business that puts your customers at the center of the strategy and sees things from their side of the screen.
e-Commerce Services
We do more than just the technical lift. We help you navigate the internal changes that need to occur inside your organization and assist with the orchestration of technical teams and business admins throughout the overall integration.
Discovery: The discovery phase sets the tone for your e-commerce development. Knowing your audience is key to the success of your e-commerce solution. We take the time to engage with your stakeholders and understand your buyers' needs and pain points.
Technology Audit: We conduct thorough technology audits to better understand your business's current technology infrastructure and where improvements or changes can be made.
Workshops: Change management is something every organization contends with while undergoing a transformation. We unite business and technical teams to guide them through the complexities of launching an e-commerce solution.
Roadmaps: No e-commerce initiative is complete without a roadmap that outlines the necessary testing, training and market rollout piloting.
Critical User Experiences (CrUXes): CrUXes represent the most essential features of a product or service that are necessary to ensure its success and effectiveness. We develop custom user stories, workflow design and UX / UI to fit your audience's needs.
Launch: When preparing to go to market with your new e-commerce platform, we assist with brand development and provide continued maintenance to ensure your e-commerce solution continues to perform for your customers.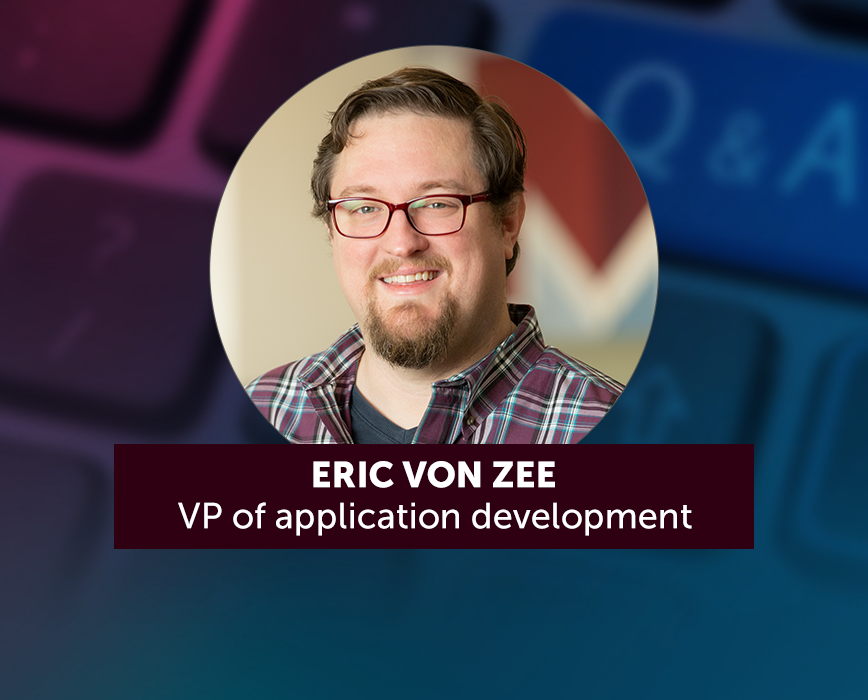 Blog Post
We asked one of our e-commerce experts, Eric Von Zee, VP of application development, to answer some of the most common questions about developing an e-commerce platform.
Leverage Disruption
Disruption can be a tough topic — assuming you're not reworking an already existing platform, things are likely to change with distributors, sales reps, your supply chain, and more when the solution rolls out. Change your perception from disruption to opportunity. Disruption creates an opening where new avenues can be created and explored. Bring marketing and sales together to contribute to the initiative and co-author the new playbook to maximize efficiency of the end-to-end CX.
Know Your B2B e-Commerce Customer Journey
For B2B e-commerce initiatives, we spend the majority of our time focusing on your audience. We have a thorough discovery and delivery process that optimizes our efforts regardless of the complexity or size of an initiative. On average we spend 50% more time iterating and testing in this part of the project compared to non-e-commerce projects. We have found that — per our discovery process mentioned above — it is critical to invest in determining who the target audience should be and how they want to buy your product.
Learn by Doing
Tech moves fast. Every organization is in some phase of transformation, modernization or improvement. It doesn't matter that you have separate ERPs (enterprise resource planning software), or that the PIM (product information management) isn't quite in place yet — we can work through it. That complex sales-driven decision process that you worry can't be replicated online sounds to us like an opportunity to leverage technology to make both your sales team's and your customers' jobs easier. We'll work with you to figure out what crawl-walk-run can mean for you.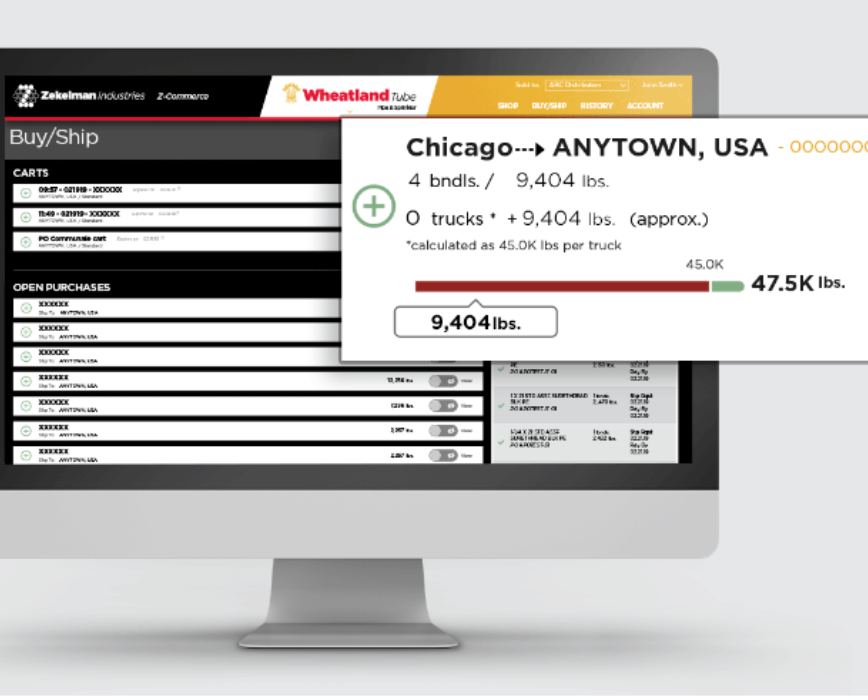 Case Study
When Zekelman Industries learned their customers wanted an e-commerce offering, the manufacturer partnered with The Mx Group to research, build, test, train, brand and launch their B2B e-commerce solution.
B2B e-Commerce for Manufacturers
We can develop industry-specific e-commerce solutions. Learn how we applied our B2B e-commerce approach to launch Zekelman Industries' online purchasing solution, Z-Commerce. Together, with our digital experience experts, we coordinated launch planning, testing, training and market rollout piloting. We then defined user stories for development, workflow and UX / UI.
Is your business e-commerce ready?
We help companies deliver an e-commerce solution that grows revenue.
Take the assessment
Ready to talk?
If you're ready to jumpstart your e-commerce journey, let's connect.
Contact Us
Our Expertise
We work with many technologies and languages. While our technical portfolio may be extensive, we know that one size does not fit all. We remain technology agnostic and work with your teams to find which platforms and technologies work best for your business. Here are just a few of our capabilities and partners: