B2B demand generation isn't new — but many of today's most effective methods are. Effective demand gen strategy requires a range of strategic digital marketing tactics that engage your target audience and drive high-quality leads into your sales funnel. That's why, at The Mx Group, we create tailored B2B demand generation programs that deliver success.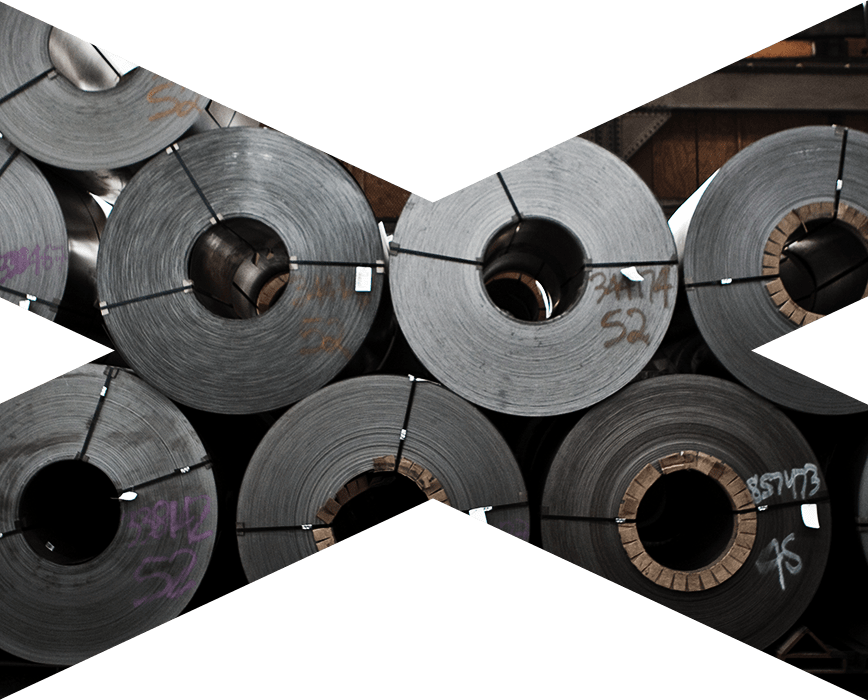 Case Study
When Wheatland Tube reentered the mechanical tube market, we developed a demand generation campaign that yielded sales meetings with 39% of the manufacturers we reached through a creative direct mail piece.
B2B Demand Generation Solutions
Our B2B demand generation solutions have empowered our clients to enter markets with a splash, win new business and succeed beyond their goals. We can do the same for you. Our full range of demand generation solutions includes:
Channel support: We help you support your sales channel partners through a range of tactics that drive demand for your brand.
Lead management: We identify your sales-ready leads and develop a plan to nurture other prospects until they're ready, too.
Marketing automation: Through a strategic approach and customizable solutions, we help you optimize your marketing automation platform to achieve results.
Martech integration: Our experts ensure you have access to the sales and marketing systems you need to generate more leads and close more sales.
Telemarketing: Our in-house telemarketing team reaches out to your prospects on your behalf to nurture leads and support sales efforts.
Data and analytics: We provide the data you need to inform your decisions and monitor all your operations.
Lead nurturing: From social media to direct mail, our nurturing techniques move your prospects through the funnel.
Marketing operations: We help you put the right processes in place to ensure efficiency and improve conversion rates.
Media: We evaluate your owned, paid and earned media opportunities and help develop a program that increases demand.
The Mx Approach to Demand Generation
At The Mx Group, we believe the future of demand requires aligning brand and demand efforts to create a holistic customer experience. That's why when we build demand generation programs, we bring our brand strategy expertise to every marketing effort. To sustainably drive demand, marketers must leverage emotional and rational storytelling, create visibility online and offline, balance short- and long-term KPIs, and deliver it all in the only way that matters — across a connected customer experience.
NEED MORE PROOF OF OUR DEMAND GENERATION CAPABILITIES?
We built brand awareness and demand for the Envoy workplace platform.
See the work
Ready to talk?
Let's start creating demand for your business.
Contact us
Frequently asked questions about B2B demand generation:
Q. What is demand generation in B2B?
A. Demand generation in B2B is the set of marketing activities focused on attracting an audience and drawing them toward your product or service. B2B demand generation pulls buyers into the very top of the funnel and keeps them moving to create pipeline opportunities.
To craft a B2B demand generation strategy, it's important to focus on five areas: a well-defined target audience, documented message priorities, value-oriented content, buyer-centric tactics and frictionless engagement.
A. B2B demand generation is the set of marketing activities focused on attracting an audience and drawing them toward your product or service. Lead generation is the harvesting of that demand. It's the set of activities required to engage buyers who are actively trying to resolve their problems. In essence, demand generation tries to pull buyers into the very top of the funnel and keep them moving to create pipeline opportunities, while lead generation is about gathering contact details for sales to close.
Q. What should I look for in a B2B demand generation agency?
A. To select a great demand generation agency, first ensure the work speaks for itself. Look for case studies that prove strategic impact. Second, ensure your B2B demand generation agency starts with a solid B2B marketing strategy. Driving the wrong audience into the funnel will not convert into increased revenue. Finally, look for client testimonials and ask your network about their experiences with the agency. Does the demand generation agency deliver impact? Is the agency able to measure its impact? Does it recommend strategic adjustments based on analytics? Does it feel like a strategic partner or simply a service provider? Answering these questions will help you determine if the demand generation agency is the right fit for you.
Q. What B2B demand generation program management services does your demand generation agency provide?
A. The perfect complement to a powerful brand platform is a well-equipped and well-executed demand generation and lead generation engine. Our team has deep expertise and recognized certifications spanning modern marketing strategy, technology and operations. We turn client marketing investment into revenue, bringing accountability, predictability and performance to demand generation programs.
Our full-funnel approach starts with a clear understanding of your sales process and your target audiences. This includes building a scalable marketing engine to run impactful campaigns focused on growing your pipeline.