News
Gold at the Horizon Interactive Awards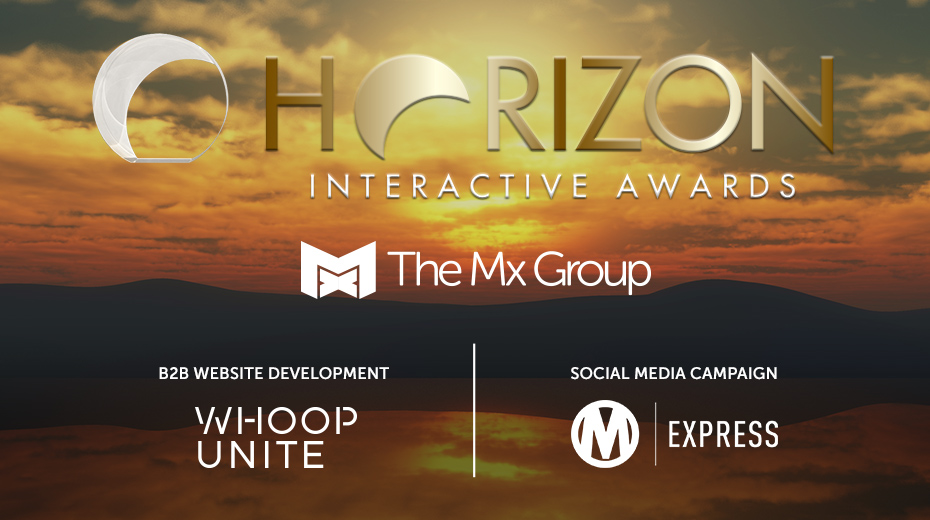 The Mx Group along with our clients, Manheim Express and WHOOP Unite, won gold this year at the Horizon Interactive Awards. The Horizon judges — a volunteer panel of international marketing professionals and end-user focus group experts — recognized our teams in the categories of "social media — campaign" and "websites — corporate and B2B."  For 21 years, the awards have shined a spotlight on campaigns from around the world that display excellence in interactive, web design and creative media production. It is the fifth consecutive year The Mx Group has been recognized for work with clients at the Horizon Interactive Awards.
SOCIAL MEDIA CAMPAIGN
The social media campaign for Manheim Express helped build brand awareness and trust with the company's target audience. The campaign featured a custom-wrapped Dodge Viper on a cross-country voyage. On the journey, the Viper and its crew visited 34 dealer locations and gathered testimonials about Manheim Express' products and services. The testimonials were then shared on social media creating more than 8,000 total video views and 42,534 impressions.
B2B WEBSITE DEVELOPMENT
We helped the WHOOP Unite marketing team create and launch its new B2B website. We created a holistic B2B customer experience strategy that targeted the complex buying groups in the verticals WHOOP Unite supports. The B2B website offered personalized experiences for each audience, demand infrastructure, and educational and lead-generating content that helped drive business leads to the sales pipeline.
Together with our clients, past and present, we have been awarded 22 Horizon Interactive Awards to date spanning categories that include video, website, interactive content, mobile apps, motion graphics and more.
Recognition from the Horizon Interactive Awards helps bolster our belief that when we invest in building relationships with our clients, we help make an impact on their audiences.