News
Five Wins for Video, Websites and Integrated Campaign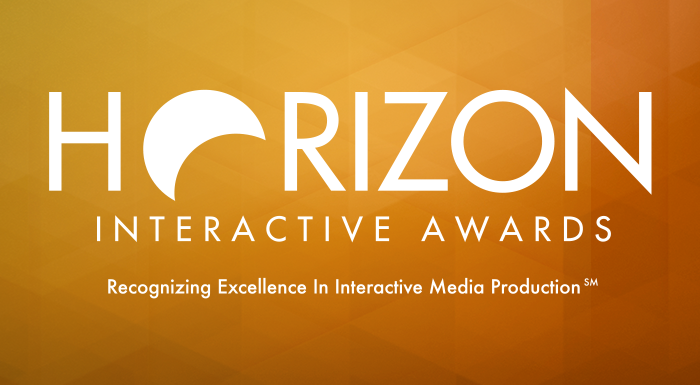 We are proud to have been recognized with five Horizon Interactive Awards, including a Best in Category award for video and motion graphics, three awards for website creation and responsiveness, and one award for an integrated campaign. The Horizon Interactive Awards, a leading international interactive media awards competition, highlights the "best of the best" in interactive media production. Horizon has also named us to its Distinguished Agency List.
We earned the following awards for work we completed recently for client Zekelman Industries:
The Best in Category award in "Video – Motion Graphics / Effects" for the Z Modular launch video, which utilizes 3D models to bring Zekelman's steel modular construction method to life.
Two Gold awards for the Z Modular website, which uses a unique parallaxing feature to create an interactive experience that illustrates the product's potential.
Two Silver awards for the American Metal website and integrated campaign shaping the conversation surrounding the state of the steel industry.
Our team has forged an amazing relationship over the years with Zekelman, and they have been a true partner to us.
This year's competition received over 800 entries from 37 U.S. states and 20 other countries. Judges looked for the best blend of creativity, content and functionality. Entries were judged on solution creativity and originality, graphic design, appearance, user experience, communication of message, technical merit, and effectiveness of solution.
"Our team has forged an amazing relationship over the years with Zekelman, and they have been a true partner to us," said Rick Sebok, account director at The Mx Group. "They are always open to innovation when it comes to their website, video and overall digital marketing efforts. We are extremely pleased to see our collaborative, interactive work recognized."
The four wins for video and web development demonstrate the high quality of work from our digital team. In addition to the staff supporting our robust web and video capabilities, we have an in-house team of programmers, technical architects, QA analysts and developers who deliver custom software, mobile apps, web apps, complex web CMS and e-commerce solutions to address our clients' digital transformation goals.
The Horizon Interactive Awards is held each year, with the winners announced the following April. For more information, visit the Horizon Interactive Awards online: www.horizoninteractiveawards.com. To learn more about The Mx Group's digital development solutions, click here.