The Not-So-Secret Secret To Increasing B2B Sales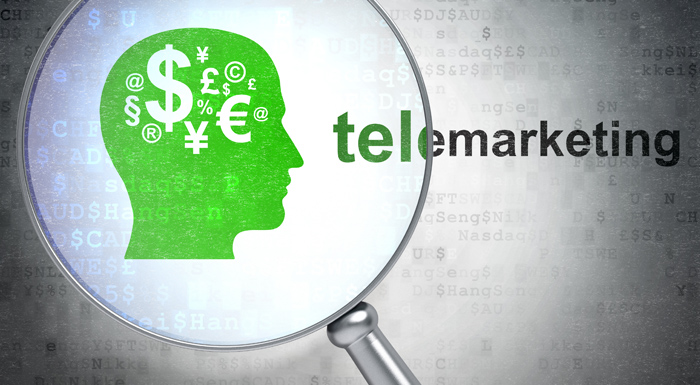 As digital marketing becomes increasingly sophisticated, it can be tempting to reach for what's shiny over what's tried and true. But while emerging trends offer an abundance of opportunity, any B2B marketer would be remiss to overlook proven tactics already at their disposal. Especially one that has successfully generated leads and closed sales for decades: telemarketing.
Telemarketing can play a critical role throughout your sales funnel and should be strategically integrated into a comprehensive program, helping you to:
Generate leads
Qualify leads
Improve follow-up
Nurture your leads
Supplement your sales team
The One-to-One Connection
Digital technology has extended our reach, yet there's intrinsic value in the direct, one-to-one connection afforded by telemarketing. It allows us to enhance engagement, nurture prospects, and improve the data we collect while strengthening the relationships that define our bottom line.
Dedicated Resources
You've probably used telemarketing at some point—most B2B companies have—but perhaps you abandoned it because you weren't getting the results you wanted. Though there are many reasons why some telemarketing initiatives under-deliver, the most frequent cause is a lack of dedicated, experienced resources. If you want to succeed, you need to deploy focused resources — internally or externally — who are properly trained to successfully interact with your prospects.
Start with the Right List
To get the most out of your telemarketing program, you have to start with a solid foundation. Get to know your target audience and identify your high-priority prospects. Focus 80 percent of your efforts on the 20 percent of your market with the highest potential for sales conversion. You'll also need quality data to build your list. When choosing a data-sourcing partner, make sure you vet your options thoroughly, as there are plenty of unscrupulous services out there.
Generating Leads
Telemarketing can be an excellent method of lead generation. Properly trained telemarketers can engage your prospects in a way that creates real interest. You should support your lead generation program by offering your prospects something of value, such as a white paper or free consultation. You should also take advantage of these one-on-one conversations by directly asking prospects what products or services they're currently using and whether they're interested in those you offer.
Qualify Leads
Qualification is one of the most valuable applications of B2B telemarketing. Prospects enter your funnel at many different levels — some at the inquiry stage, and some much closer to being sales-ready. Engage them by phone to determine or increase their interest level while gathering additional information that will support ongoing sales and nurturing.
Tele-qualification should also be integrated into your fulfillment process. When you call to confirm that your prospects have received the information or materials on offer, you can ask additional questions to fill gaps in your lead flow. Where is the business located? Is your contact empowered to make purchasing decisions? What are the company's primary challenges? Most importantly, develop a lead-scoring model that captures all of this information so your sales team doesn't waste time on dead-end prospects.
Follow Up by Phone
You can also use your telemarketing team to follow up on leads. This allows you to evaluate your sales team's effectiveness, address customer concerns, upsell satisfied customers and identify drivers in the case of lost sales. Rather than emailing prospects with webinar opportunities, new white papers or ROI calculators, call them! Well-trained telemarketers will be able to glean sales opportunities from these conversations, which they can then pass along to your sales team.
Extend Your Sales Team
Your telemarketers can also act as an extension of your sales team. Some accounts are simply beyond your sales reps' scope of work, either because they're too small or too remote. As part of a virtual selling initiative, your telemarketers can contact these outlying accounts to provide quotes, answer questions, and close sales while your sales team remains focused on other opportunities.
Measure and Optimize
Of course, there's no one-size-fits-all approach to B2B telemarketing. You'll need to create a custom program that fits your objectives and your market. To be effective, you need to make sure you're measuring your results along the way. Most campaigns will require regular adjustments to strategies, call-guides, offers, etc. Measurement will give you the information you need to continually assess the ROI of your program and optimize it accordingly.
Learn More
Whether your goal is to generate more leads, qualify your prospects, or close more sales, your best bet is to tap into the power of telemarketing. To learn more about how telemarketing can deliver real results throughout your sales cycle, download our e-book, Telemarketing: A B2B Marketer's Secret Weapon!