Superior technological expertise is important when building a digital property, be that a new website, custom software or a web app. That's just the cost of entry! We know creating an outstanding web app requires an approach that integrates technology, design and strategic ideation from the outset — and that's what you get with our web app development team.
We have the right people, the right tools and the right Agile process to bring any project to the finish line and beyond. One project is never the same as another. We build from scratch. We provide additional functionality for existing platforms. We integrate, deploy and customize third-party products like e-commerce platforms or multilingual content management systems.
Our team has an impressive record of success building a wide range of web apps, including:
e-Commerce platforms
Interactive testing tools
Content management systems
Gamification apps
Product selection tools
Data management tools
Cost calculators
Sales support tools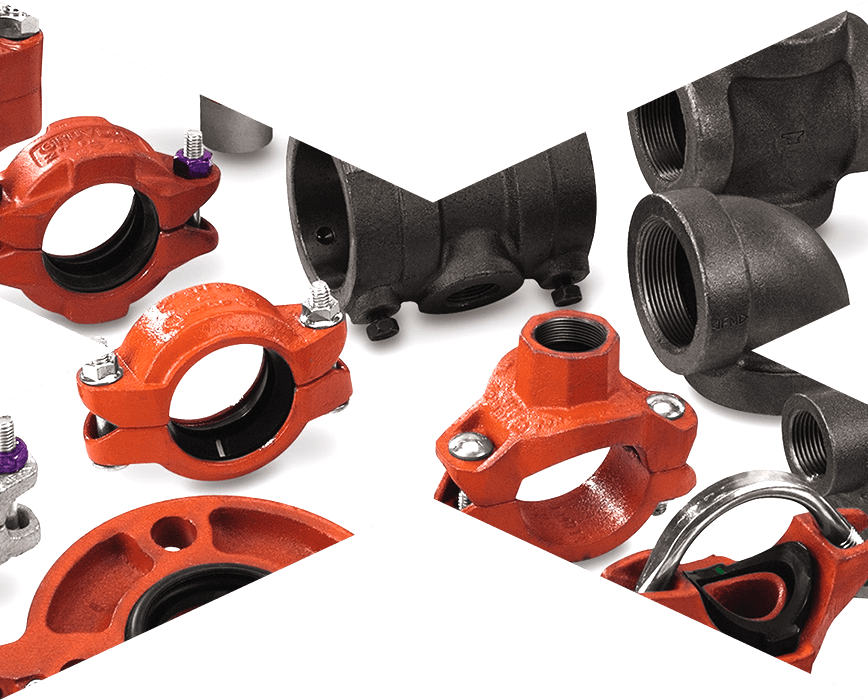 Case Study
With our deep knowledge of Anvil's core business plus our web app development expertise, we built a project submittal manager that streamlines the process for engineers and contractors.
Showcase Your Business Value
We've been building custom software for more than 20 years to address the complex needs of our B2B clients. And as today's B2B buyers continue to bring higher expectations for their digital customer experience, digital transformation is a requirement to succeed. Whether it's a custom application to enable customers on a complex global website or a mobile app to empower sales reps to respond promptly, we'll start with an understanding of your business, your market, and your customers to ensure we're building the right software to deliver the right user experience.
Our in-house team of product owners, technical architects and software engineers produces innovative products with whatever technology best fits with your business, on whatever platform best serves your market and IT requirements. We have experience across many different industries, and will go deep to understand your buyers' needs and what we can do to showcase your business value through technology. Our Agile methodology ensures you get the business value you need for your investment.
Our Strategic Development Approach
Software development is an art as much as it is a science, and developers are not commodity goods. We work as your business partners, and our analysts have the expertise to look at your needs strategically and holistically to integrate your core business and brand strategies into the solutions we create.
As a full-service marketing agency with an array of talent and resources, we tap into our extensive in-house knowledge base of marketing strategy, business analysis and solutions-design professionals for every project. We also tailor each project to meet your budget and time constraints, while ensuring the most valuable product outcome for your business.
Ideation, Prioritization and Focus
Our multidisciplinary team will work with you to identify the critical user experiences (CrUXes) that your application must deliver to be successful. We designed our process to help you determine which CrUXes best align with the users you want to reach and the objectives you want to achieve. What's really important to your project? What can you eliminate? Our process is built to ensure we answer these questions.
Together, we'll identify the priorities of your project, eliminate unnecessary features, and focus on delivering a web app that your target user will truly value.
Execution Expertise
Our technology experts build your application right here in Burr Ridge, Illinois. With our Agile development process, we demonstrate working code in weeks, not months. Our developers work with over a hundred different technologies, platforms and tools, and we apply the best combination of expertise and technology to work on your particular project.
By building out the application in small, viable feature sets and layering the app over time, we are able to avoid overruns, fix issues quickly and pivot as necessary. Throughout this iterative development process, we regularly share the app with you and your team so you can provide feedback and we can adapt as needed.
Refinement and Evolution are Key
Because iterations of the app are released and refined regularly, we can continue to evolve your web app's target feature set while still accounting for budget and time constraints. You hold the keys, and you're not locked into a scope when you work on a project with us. As users' needs evolve, we can build on the app, ensuring the project remains relevant and evergreen.
Explore the Possibilities
No matter what kind of web app you're looking for, we have the people, process and toolsets to deliver it. We can create one-of-a-kind web apps that have never been seen before, use off-the-shelf components to provide basic functionality, or anything in between.
Whether you know exactly what you're looking for or only have a kernel of an idea, we'll work with you to build the vision and ensure your web app project turns out to be exactly what you want and need.
Interested in discussing a web app development project for your business? Get in touch — we're ready to talk with you!
Looking for a partner?
We help brilliant B2B businesses think bigger and perform better. Don't hold back; bring us your toughest challenges.
Let's Talk
Looking for a career?
We're drawing more top talent to our team every day. Come be a part of the biggest thing happening in B2B.
View Job Openings
Our Expertise
We work with many technologies and languages. Here are just a few of our capabilities and partners: