News
Best B2B App Win!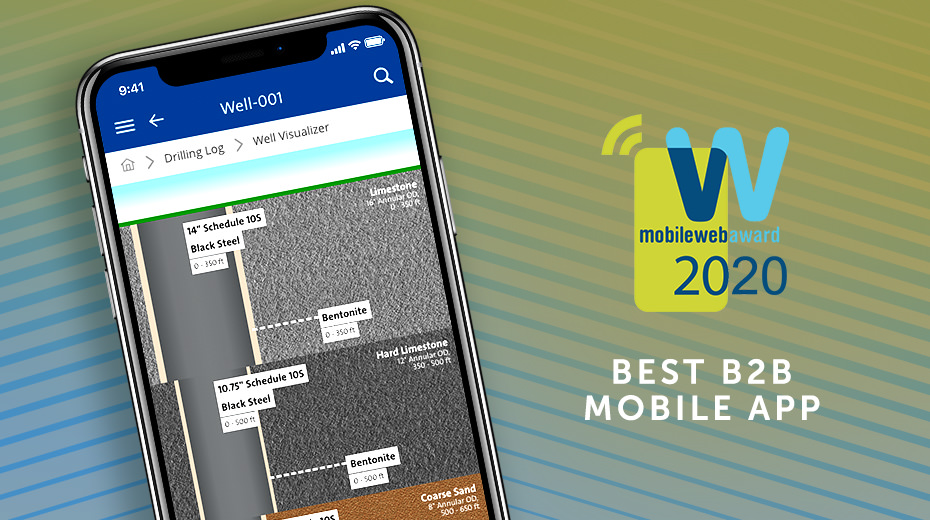 We are proud to announce that we have won the award for the Best B2B App in the 2020 MobileWebAwards. This win is the latest acknowledgement of our longstanding expertise developing B2B mobile apps that create customer-centric experiences and embed business value for a variety of industries, including manufacturing, technology, hospitality and industrial.
The award-winning app WellConnect, created for manufacturing client Grundfos, is targeted at well drillers and pump installers within the groundwater market.
WellConnect, which is a cloud-based, intuitive application, allows companies to manage their well projects all in one place, with permissions that share data across multiple team members. Within the app, comprehensive datasets allow users to upload permits and site photos, log geophysical and structural information, and track pump and installation details. Dynamic visualizations and reports allow them to convert that data into insights for clients and state compliance.
"In this age of digital transformation, mobile apps are a game-changer for B2B businesses of all types. Whether customer-facing or for sales enablement, mobile apps can create frictionless digital experiences that move sales forward from anywhere," said Eric Von Zee, The Mx Group's vice president of app development. "It was exciting to work with Grundfos to create an industry-leading mobile app. And by starting with stakeholder and customer insights, the app we developed is empowering their customers, creating stickiness and retention."
For more information on how The Mx Group creates the best B2B apps in the business, plus their other digital development services, please click here.