Top Takeaways From Frost & Sullivan's Executive MindXchange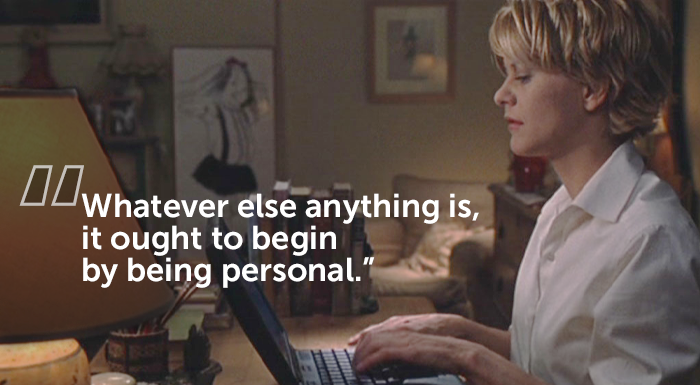 I'm just back from 20th Anniversary Marketing Impact 2025: A Frost & Sullivan Executive MindXchange. If you haven't attended one of these events in the past, it's a completely different format from a "typical" marketing conference. In a smaller and more intimate setting, marketers learn from each other in a very interactive format intended to foster great conversation and connection.
This year's event was no exception. It was a great opportunity to connect with other marketers across many industries, including manufacturing, health care, finance and technology. While the products and services we are all responsible for marketing and selling are varied, I was struck by how similar our challenges are.
I came away from the event with lots of food for thought on how The Mx Group can best meet the needs of our clients and help them achieve their marketing goals. Not surprisingly, this year's themes really come down to the intersection of people and technology. In the end, marketers still seem to be struggling to navigate the complexities and idiosyncrasies of both.
Below are a few of the top takeaways that resonated with me at this year's event:
It's business — and it's personal. In the romcom movie "You've Got Mail," I love the rant Meg Ryan's character, Kathleen Kelly, makes about the adage, "It's not personal, it's business." To Kathleen, and to me, business is personal. The personal side of marketing — from connecting emotionally to personalization itself — was at the top of everyone's minds at Frost & Sullivan's Executive MindXchange this year, too. While the impacts of account-based marketing are here to stay, at the end of the day, we're marketing to people. People whose livelihoods and professional reputations hang in the balance of their B2B purchase decisions. And those people are increasingly expecting the same level of personalization and contextual information and recommendations they experience in their B2C shopping interactions. So, game on for figuring out the right way to connect the data and tech required for personalization. But beyond that, the real challenge is finding meaningful and valuable ways to personalize.
It's time to put customers — and maybe, more broadly, humans — at the center of our content. Carlos Abler of 3M shared a rapid-fire presentation that shined a light on the black hole much content resides in. Rather than providing value to the customer, much of what is produced reeks of brand egocentricity, product-centricity and org structure–centricity. Carlos challenged us to think differently about how the content we produce can deliver value to the reader. And he even shared some great examples of how brands are leveraging bigger themes that ladder up to broader social, political or economic themes to engage audiences.
Connecting with people is critical. Juntae DeLane, founder and chief strategist at Digital Delane, hit the nail on the head when he said, "Reaching people isn't the challenge — it's connecting with people." Juntae shared his theory about the right ways to achieve these connections through micro-moments: Be there. Be useful. Be quick.
There's no more putting it off: It's time for marketers to upskill around tech. A common theme in almost every session I attended was the fact that, regardless of what type of tech option you're using or exploring for your tech stack, marketers are now expected to be more deeply steeped in things like data science, integration, etc. Karen Possemato, vice president of corporate marketing & communications at Illumina, may have said it best when she said, "You thought you were in marketing — you're in IT." And while many of us can applaud the help and partnership we receive from our colleagues in the IT department, that level of dependency is also holding us back. So whether you need to expand the skills on your team through training, hire new team members who have a very different profile and set of experiences than past hires, or explore outsourcing to an agency partner with a deep bench that can complement your FTEs in house, the time is upon us to think differently about what it takes to be a top-notch marketing pro.
Good or bad, CX is the new battleground. Stephen Riddell, head of customer experience at Casper, shared some great insights on customer experience. Outstanding customer experiences are how businesses will win. (And newsflash: That also means bad customer experiences are how businesses will lose.) Stephen reminded us of the adage, "People buy from people they know and trust." We can all think of consumer-side experiences that left us shaking our fists about bad customer service reps or total product misses. And conversely, whether experienced personally or acquired through folklore, we all have our mental frame of the businesses that stand out for customer experience, like Chick-fil-A and Nordstrom. More and more, even in professional services where our people are the difference, the product or service we sell is becoming more and more commoditized. To win, we need to differentiate on things like customer solutions, ease of doing business and extraordinary service. Have you thought about what's making your customer experience stand out?
It's not all or nothing. I'm typically a "go big or go home" person. That's my mentality — just ask my gold medal–winning teammates from the Frost & Sullivan Olympics, where I threw down a pretty epic slam poem about marketing! But a great lesson I took from this year's event was the idea that sometimes an iterative, agile approach is really better in the long run. From adapting to modern marketing to implementing a new piece of marketing technology, it's easy to get carried away by the promise of so many bigger and better things. But if you try to get all the way from point A to point Z at once, you can find yourself waiting two years to use that new marketing automation platform while you wait on the full implementation. Instead, savvy marketers should focus on core business objectives and requirements, and do an MVP (minimum viable product) implementation to get up and running fast, then iterate and expand over time. And the same principle can apply to adapting to data-driven decision-making (don't wait for the totally complete, fancy dashboard to get started) or adapting to a customer-centric approach (keep working on your customer personas, but you can start making changes before they're minted!). So, pick a priority and go for it.
Net promoter scores aren't just for our customers to give us. A really great insight I gathered was to have internal team members give NPSs for the technology they use. Quantifying what sales, marketing and customer success folks really think of the CRM or ERP or MAP can help you track improvements over time, or even identify when it's time to sunset a legacy system in favor of a complete overhaul.
And lastly, perhaps one thing that never seems to change. In my conversations with many folks at this year's event, a common theme in many of the sessions — in fact, the top challenge that came up again and again — was securing more budget. While there's nothing new about this problem, perhaps it's time for us marketers to approach it differently. And (no surprise) it comes back to people. While step one is being able to connect data, tech and attribution models to do a better job of proving marketing ROI, the real winning approach for those who are growing their budgets is to also grow the influence of the marketing department in the organization. We can do this by marketing marketing and ensuring we're connecting our marketing goals to the broader objectives of the business to truly gain executive-level buy-in.
So there you have it: my key takeaways from Frost & Sullivan's Executive MindXchange. I have one more takeaway, but it may not be that valuable to anyone besides me. If you're ever at a work event scavenger hunt (or any scavenger hunt!) and trying to find a California state quarter, don't pay someone a buck fifty for their quarter before double-checking that it actually has the right state on the back.