News
The Mx Group Recognized as Best and Brightest in the Nation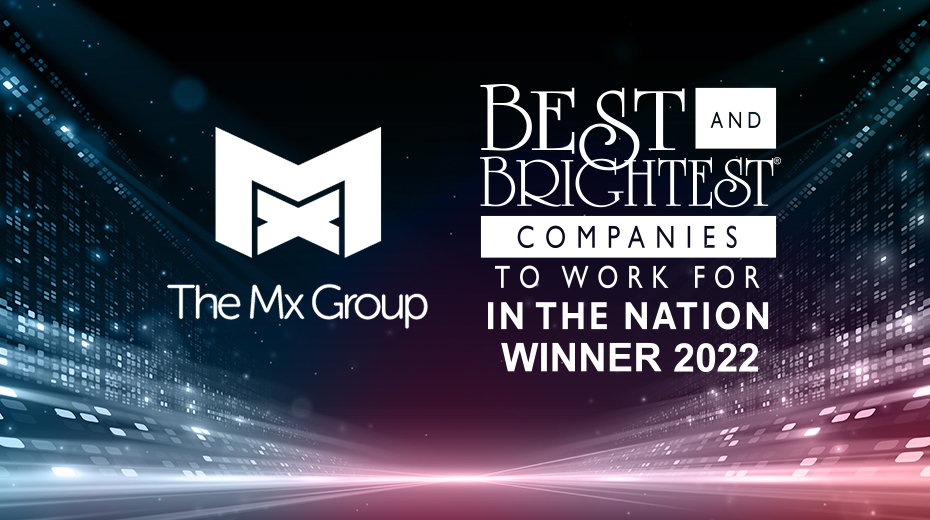 We could not be more honored to share that The Mx Group has been recognized as one of the Best and Brightest Companies to Work For® in the Nation. If you're feeling deja vu, it's probably because we announced in June that we were recognized for the seventh consecutive year as one of the Best and Brightest Companies to Work For in Chicago.
"Our Mx'ers are the heart of what we do. Earning the rank as one of the Best and Brightest Companies to Work For in the Nation is a tremendous achievement made possible by our continuing efforts to create a positive and enriching workplace for our people to thrive," said Kate Fishburne, The Mx Group's VP of organizational development.
The Best and Brightest Companies to Work For® program uses a comprehensive, anonymous third-party survey where employees are asked to rate their organizations in terms of culture, balance, enrichment, benefits and more. The answers are then compared to other organizations across the nation to identify businesses where employees are happy, healthy and growing.
Investing in our Teams
The Best and Brightest National program honors organizations from across the country, this year recognizing 175 companies from 1,400 nominations. The Mx Group was recognized based on our commitment to employee enrichment. Our comprehensive benefits, mental health offerings, work-life balance initiatives, hybrid work model, DEI programs and professional development opportunities all come together to support our mission to impact the marketplace for companies that impact the world.
We've also committed ourselves to impacting the communities we call home. Since January of 2022, we now dedicate Martin Luther King Jr. Day as our Day of Service. On this federal holiday, our Mx teams volunteer their time and talents to serve local charitable organizations in the hopes of making a difference – big or small. By investing in our people, their talents and the communities they live in, we have created a nurturing work environment where our people and our clients can achieve their professional and business goals.
With over 20 years of experience conducting the Best and Brightest competitions, the National Association for Business Resources (NABR) has identified numerous HR best practices and provided benchmarking for companies that continue to be leaders in employment standards. "These 2022 winning organizations have stood out during unpredictable times and have proven they are an employer of choice. They continue to keep the needs of their employees first and provide perks that include development, wellbeing, work-life balance, rewards and recognition. In addition, these winning companies offer a fantastic work culture and workplace environment that attracts and retains superior employees," said Jennifer Kluge, president and CEO of NABR and the Best and Brightest program.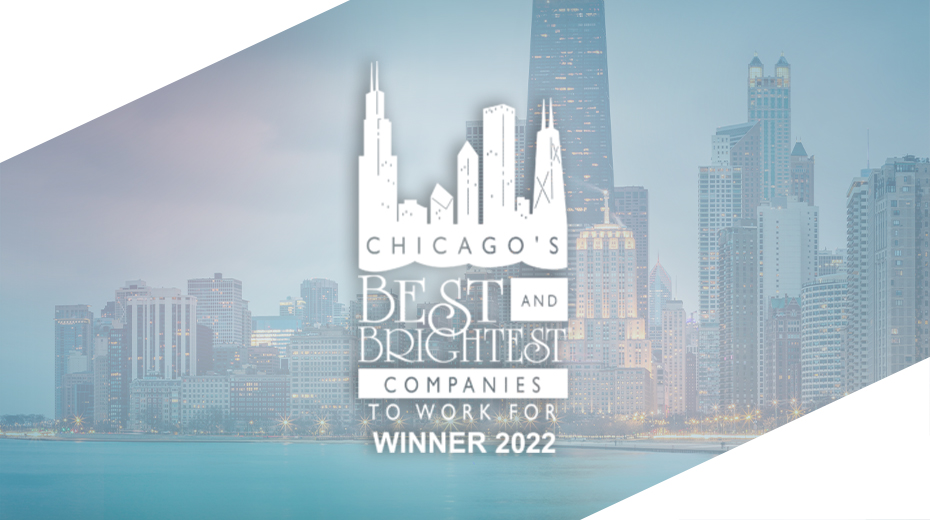 Blog Post
The Mx Group was recognized as one of the Best and Brightest Companies to Work For in Chicago.
A Winning Year
2022 has certainly been a record year for us at The Mx Group. The Best and Brightest recognition comes on the heels of our 2022 Agency of Year award, where we were also judged on our company culture and employee engagement. We will continue on this important path by living our values and developing relationships that drive results.
About the Best and Brightest Program 
The Best and Brightest Companies to Work For competition identifies and honors organizations that display a commitment to excellence in operations and employee enrichment that leads to increased productivity and financial performance. This competition scores potential winners based on regional data of company performance and a set standard across the nation. This national program celebrates the companies that are making better business, creating richer lives and building a stronger community as a whole.