News
The Mx Group Shines for the Seventh Time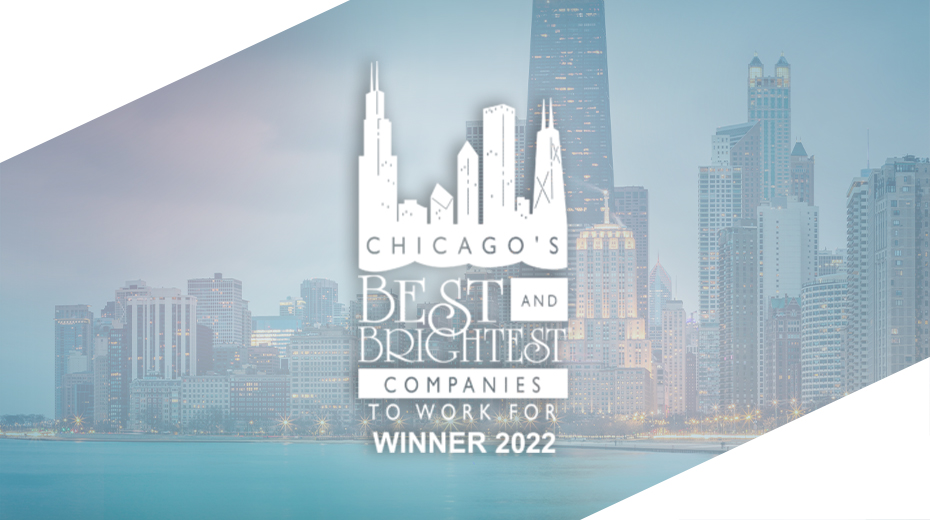 For the seventh consecutive year, The Mx Group has been recognized as one of the Best and Brightest Companies to Work For® in Chicago. This program identifies businesses that excel in human resources and employee enrichment. Making the list once is an honor, but seven times in a row speaks volumes to how our Mx employees feel we develop our company culture and live our values.
Every year, I am excited to celebrate the amazing talent we have at The Mx Group. Our Mx'ers work tirelessly for our clients, so as part of the senior leadership team, we do our part to create an inclusive, supportive environment that fosters their professional goals while balancing personal life.
Values in Action
Culture, work-life balance, diversity and employee education are major investments at The Mx Group that we look to evolve and develop as a community with our Mx'ers. Our values inspire us to create impactful work for our clients through positive relationships we create with each other, agency partners and more. We take those values and put them into action, generating our Mx culture. We are proud to share that we have increased the talent added to our Mx teams in the last 12 months by 16.5%. We've also taken steps to develop comprehensive professional training and assessment programs, cultural inclusion efforts and community engagement activities.
The Best and Brightest Companies to Work For® competition uses a comprehensive, anonymous third-party survey where employees are asked to rate their organizations in terms of culture, balance, enrichment, benefits and more. The answers are then compared to other organizations across the nation to identify businesses where employees are happy, healthy and growing.
We recognize that above all, our people make an impact on the legacy of The Mx Group, B2B and our clients' businesses. Without the talent of our Mx'ers, we never would have been recognized as Agency of the Year and the second largest independent B2B agency in the U.S., according to B2B Marketing. We are honored to be recognized and look forward to how we can keep shining for Mx'ers.