The Nature of Nurture: How to Set Your Nurture Journey Up for Success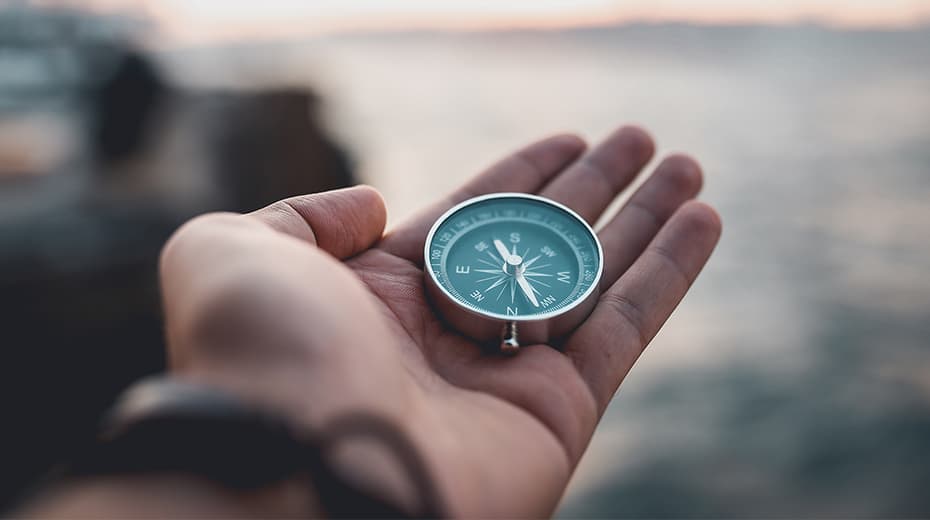 If you're reading this post, you probably understand how important it is to nurture a relationship with your leads. Just 50% of the leads in the average pipeline are ready to buy, according to Marketo. That leaves a lot of opportunity for a strong nurture journey to establish trust with your prospects and nudge them in the right direction.
But it's not enough to just give lead-nurturing a shot and hope it works out. The companies that excel at lead nurturing generate 50% more leads at a 33% lower cost — so doing it right could mean a major ROI boost! For the best return on your investment, you need to strategically take the right steps at every level of the journey-creation process.
This first part of our three-part blog series on lead nurturing is about collecting data effectively and getting off on the right foot with your strategy. Parts two and three tackle communicating effectively in your emails and going beyond email in your nurturing.
First things first: Where do you start with a nurture strategy, and how do you get the data you need to communicate with leads effectively?
Collaboration between Sales and Marketing is the cornerstone of effective lead nurturing. You need to get your marketing and sales teams aligned on your definition of a lead. Working together to establish a lead scoring and nurturing system will better qualify opportunities, set proper expectations, and instill confidence in each team that the other is pursuing the same goal. I can't emphasize enough how important it is to do this early. Getting the sales and marketing teams in the same room and on the same page will affect how you handle every other part of your lead nurturing — and how successful it will be.
2. Let leads tell you who they are.
Awareness of privacy protections, email regulations and cyber security have drastically increased. Google, Apple and other tech heavy hitters are implementing policies and restrictions that better enhance and protect the average online consumer's digital experience. These new protections – like the ban of third-party cookies by 2023 and Mail Privacy Protection – cause digital marketers to take stock of their current data and strategize tactics to create new data accuracy that nurtures personalization and relevancy.
Unless you're living in a perfect world, not every record in your contact database is perfectly segmented. Data segmentation is crucial in lead nurturing because it allows marketers to tailor messages according to key data categories (e.g., job title, company size, etc.). After all, you wouldn't market an iPad the same way to Fortune 500 CEOs and stay-at-home moms, would you? Design an email outreach plan that allows contacts in your database to categorize themselves by one of your key segments, so you can then shift them to a more relevant nurturing messaging stream. This plan can include sending them a short survey, an ROI calculator, or even an email that includes a few links built to separate the database by persona (e.g., if a contact clicks link 1, he is most likely persona A).
Here's an extra tip: Before launching your nurture journeys, leverage the services of data-enriching vendors and add any important data that can help in segmenting your database.
3. Get creative with repurposing.
As marketers, we all know that "content is key" — just like we know how difficult and expensive it can be to create that new content your nurture journey may depend on. Prior to building your journey, take stock of the content you already have that you can re-purpose or update. Let's say you've hosted a webinar. A lot of your time and resources went into that webinar — researching a topic, putting together a compelling slide deck, drafting promotional copy, etc. So, my question is this: If you already have all this great webinar content, why stop there when you could re-purpose the content in a variety of ways? Use the same content to create a new white paper (you can even use this white paper as a follow-up asset to the webinar itself), build a fun infographic, create email content … Before you know it, you'll have multiple new assets to feed your nurture journey streams.
4. Give them a chance to escape.
As previously stated, the digital landscape continues to evolve as does the awareness levels of online consumers. More and more digitally savvy consumers want to understand how their data is being used and what they can do to control the usage. B2B marketers must create a digital environment that fosters trust with their online B2B buyers and full compliancy with online legal standards.
Let's say you opted in to receive emails from a snack company. Based on your online behavior, it was determined that you're interested in chocolate goodies, and you were automatically entered into the chocolate goodies nurture journey. On the third email of the chocolate journey, however, you click on a banner promoting the company's potato chip product, which automatically switches you from the chocolate journey to the potato chip journey. This is called an "escape hatch." Escape hatches should be placed throughout your emails, allowing contacts to choose the path that is most relevant to them. If you're using marketing automation, you can use dynamic content to create a single set of emails that dynamically changes based on the information you collect about your contacts.
Once you're ready with these steps for prepping your strategy and collecting the data you need for a nurture journey, move your attention toward communicating in just the right way for your prospects. Check out the second post in this three-part blog series for the next steps!