Right Now, There's No Such Thing as the "Right" B2B Sales Strategy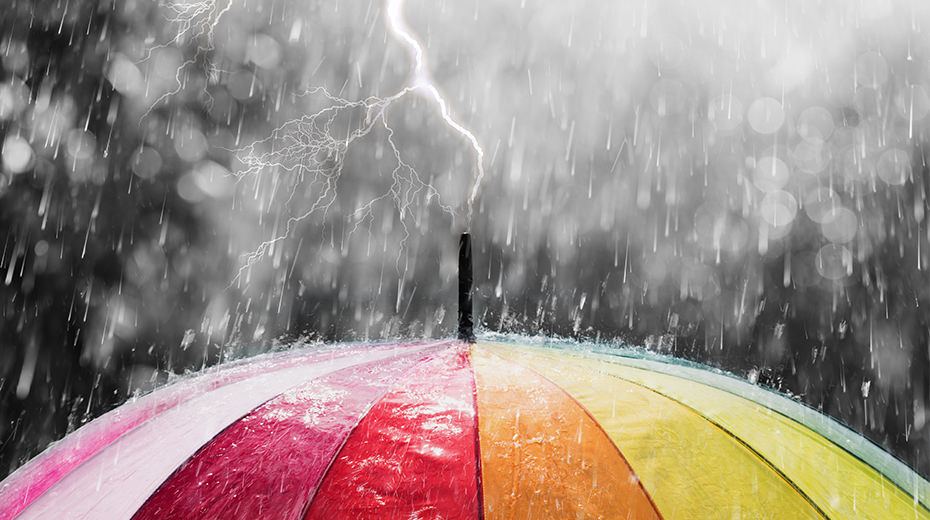 As a marketing and strategy leader at a leading B2B marketing agency, I guess I should be telling you the exact right things to do right now. But when it comes to your B2B sales strategy (and how marketing can play a role in future success), unfortunately, there is no one right answer for right now. However, I think I can help you find the best way forward for your organization.
In this shifting landscape, it's clear that deferred decisions are going to become the norm for many B2B businesses. We were already used to long sales cycles, but the hanging on and the "let's wait and see" sentiments are going to be even more pronounced. And, of course, time can be a real deal-killer. So both sales and marketing teams need to be aligned around the right ways to keep prospects warm and to prioritize actions.
Yes, It's OK to Be Selling
First of all, I want to weigh in on an important debate that's being waged on social media right now. Should we even be selling at all?
It's a fair question. And I know it comes from a good place. We want to express the best possible parts of humanity. We want to be genuine and authentic and caring and compassionate. We want to make sure we're not being opportunistic. And even if we've always been thinking of marketing and sales as authentic and human and valuable, things still feel very different right now.
I won't pretend to be the arbiter of right and wrong. But I've been seeing lots of memes and messages on Facebook and LinkedIn lately that start with the same lead-in: "In case you need to hear this…"
So, in case you need to hear this…
Yes. It's OK to be selling.
Keep. On. Moving.
You have to do what's right for you, your organization, your customers and your industry right now. Of course it's important to make sure you're not being tone-deaf and to bring the appropriate context to the situation. But then, move forward. If you believe in the value your company delivers to your customers, even in the best of times, then I hope you believe in it now, too.
B2B companies make the world go 'round. You and your organizations provide the energy and resources that build our country and keep it moving forward. You empower other businesses to succeed, whether it's with software that makes them more nimble or protections to do business safely or ways to improve productivity that get more of what matters into customers' hands. Even though much of B2B is unknown and unseen by consumers, it's critical to their lives in too many ways to count. So if you believe that what you make matters, and that your customers matter too, then you owe it to them to be in business when this whole thing clears up. And I won't mince words: That means you owe it to your customers to move on with sales and marketing — in the right way. Bring the right intention to what you're doing, but try to move business forward.
Segment to Make Your B2B Sales Strategy Stand Out
Segmentation has always been a cornerstone of effective marketing. It's nearly impossible to get the "right message to the right person at the right time" equation right if you're broadcasting to your entire database or total addressable market all at once with the same message. In extraordinary circumstances and challenging times, it's even more critical to make sure your messages and communications are timely and relevant, and to make sure you're not inadvertently damaging your brand by coming across as tone-deaf.
While every business is going to experience some impact from COVID-19, there may be significant differences in how your customers are impacted. Those differences need to influence how you're thinking about sales and marketing. The Brookings Institution has published some great research  shedding light on which regions and industries are likely to feel the biggest impact. It's a nuanced conversation, for sure, but it's likely that urban hubs and small businesses will be hit hardest. But even within those trends are micro-trends that are worth understanding, such as the impact of geography or a business's age.
It's important that you take these factors into consideration as you think about your go-forward sales and marketing strategy in these unprecedented times. In order to protect the long-term strength of your brand, and to make sure you're building and maintaining relationships with customers and prospects in the right way, you must NOT think of your response as "one size fits all." And that's one big reason I said there's no one right B2B sales strategy plan right now. Instead, while you're trying to make sure you're moving forward, it's important to bring a laser focus to segmentation to make sure your sales and marketing strategies are aimed in the right direction, with the right context.
Here are some questions to ask right now to adjust your sales and marketing tactics to ensure you're hitting the right notes.
Are there segments of your audience that are more likely to work from home and that should shift to digital-only communications?
Are any of your customer segments fielding critical operations? Would a check-in call from your customer success team make sense for those segments?
Are there industries in your addressable market that are really struggling? If so, consider reaching out and lending an extra hand, but in the meantime, pause marketing pushes to those segments.
Are there industries that actually need your solution now more than ever? Can you target them in ways that add value but aren't opportunistic?
Are the businesses you serve less likely to be directly impacted by the COVID-19 outbreak? If so, when's the right time to transition back toward "business as usual"?
Are there segments within your customer base that are likely to "bounce back" sooner than others? How should you plan your marketing and strategic selling accordingly?
I hope this has given you some good food for thought when it comes to adjusting your B2B sales and marketing strategy during this unusual business climate. We're continuing to talk with our clients every day about adapting B2B marketing strategies to these changing times, and we'll keep sharing insights and helpful content here on our blog and on LinkedIn. To make sure you don't miss a thing, please subscribe to our monthly digest.