The Time Is Now to Double Down on Sales & Marketing Alignment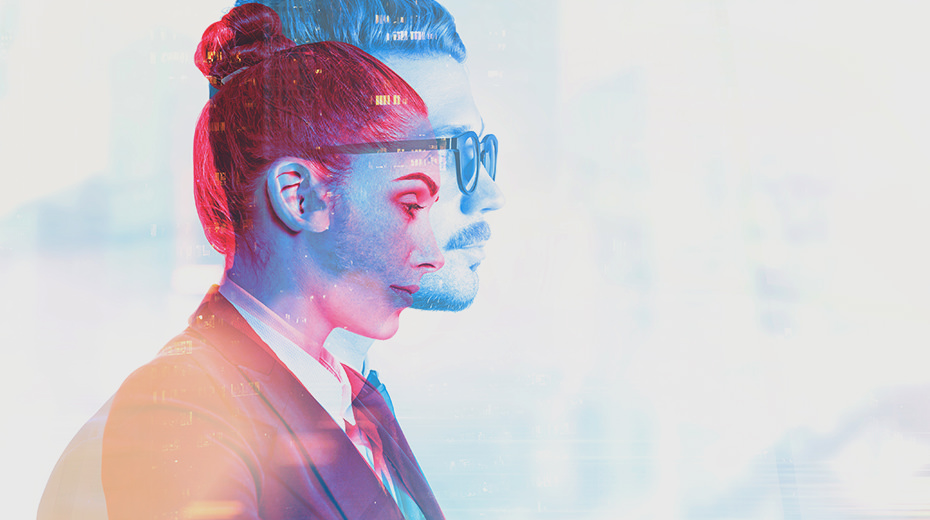 While I've always been a proponent of Sales and Marketing alignment, now's the time to double down. Though you may be working remotely, you need more collaboration, not less. And with every deal being hard-won, you can't afford to have leaks in the funnel right now. So I want to encourage you to make an unbreakable bond between Sales and Marketing. It will serve you well now, and it will be something you can build on once you're allowed to high-five in person once again. So here are eight ideas you can work on to better align Sales and Marketing and hit your B2B sales goals:
Align on REALISTIC objectives for right now. Make sure you're in lockstep on business priorities and the right approach to take for right now. Will you focus on retention, cross-selling, expansion, keeping traction with prospects already in the pipeline, or finding net new leads? Maybe it's a mix, or maybe only one makes sense based on your industry, but aligning on what represents the best opportunity given the current situation and what value you have to offer is an important first step. Gather context from sales team members who have their ear to the ground. Based on the segmentation and context cues provided here, determine priority segments.
Create a holistic buyer experience. If a prospect has researched your solution, read a great case study on your website, and downloaded the ebook about your benefits in their industry, do you start with a generic sales pitch from a rep? Or does the rep already know which content they've engaged with and what they're most interested in, to bring insights to their interaction? Show you value your customers' time and make sure your systems and processes deliver a frictionless experience across the entire customer lifecycle, from education, solution and selection through onboarding and beyond.
Embrace the art of marketing operations. When so much is out of your control, it can be a breath of fresh air to be really good at the things you can control. This is a great time to get your arms around the life of a lead. Trace every step of how a lead travels across every system, process and human interaction. Shore up any integrations or human processes where things are getting caught up or lost.
Create a safe zone and upskill together. If your sales team used to rely on face-to-face interactions and handshake deals, how can you help them adjust to the new world of Zoom calls and virtual presentations? Work together on mastering the best strategies for the technical aspects, and conduct live trainings and Q&A sessions to help the less-tech-savvy team members get help with no shame.
Adapt and expand. Embrace all the good stuff Sales already had going on, but adjust for the current reality. Change up presentation materials to suit virtual presentations. Think through the flow of a virtual meeting — what should you change about the content and cadence to create authentic interaction and help your sales team read its audience? Adapt sales materials for the medium, considering things like easier layouts for smaller screen sizes or fewer slides for shorter meetings.
Get creative. And scrappy. If you used to rely on events for new leads, or telemarketing used to be your bag but now no one is at their desk … work together to brainstorm new approaches. What can you do to help open doors in the right way? This requires judgment and finesse, but it's also time to be bold. If your sales team used to take people to lunch to gain a meeting, can you send a digital gift card for Uber Eats or DoorDash to extend a similar offer? Could you send dimensional direct mail that still feels relevant? If you're reaching out to folks who have transitioned to working from home, can you send office supply reinforcements to spruce up their work area?
Be a helper. Just as your plans are changing, so are your customers' plans and priorities. It's a hard time for everyone. But instead of feeling like that means you shouldn't be selling, or even communicating at all, think of how to help. How can you be a genuine partner right now to make things better? Take this time to listen to customers and develop deeper relationships. Take a more consultative approach, whether that's creating truly valuable educational content or offering free advice with no expectations.
Make the most of it. If you simply can't prevent a slowdown, then take this time to catch up on all the projects you could never get to. Host an interactive video call with the whole sales team to learn which collateral they use the most, which sales decks they're always altering on the fly, and which templates make them groan. Then use this time to make it all better. Create easier-to-use, customizable templates. Document that talk track so everyone can get it right. Polish up the branding on that final pricing doc. But whatever you do, don't let the time pass you by.
Speaking of being a helper … I want to help you. If you want to talk about your marketing plans, or how to adapt your B2B sales strategy, I'm here. Drop me an email at [email protected] with your question and we can set up some time to talk. No obligation, no sales pitch. Just trying to figure it out together.