Chicago, Where B2B Marketing Was Born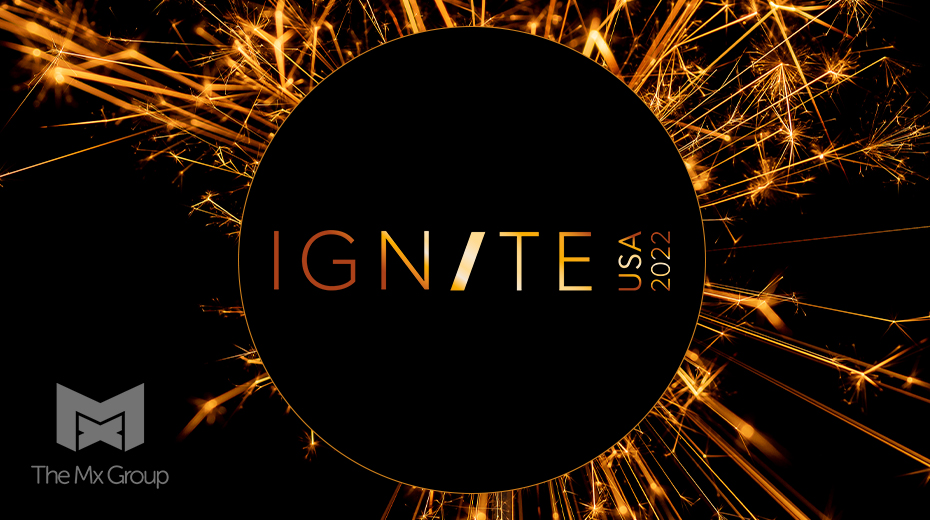 The conference boasted a robust agenda with a focus on the power of brand. Speakers included marketing CEOs, CMOs, founders, VPs and more from global Fortune 500 B2B companies and startups stretching across diverse industries. Leading B2B marketers and thought leaders shared insights, case studies and more, both in person and virtually. With three days, three tracks, 32 breakout sessions and 80 speakers, our Mx team carved out three big takeaways that excite us about the future of B2B.
BRAND WITH A PURPOSE
Cass Taylor, Adobe's purpose marketing lead, kicked off B2B Ignite USA discussing how Adobe managed to become and remain a B2B powerhouse despite global business disruptions, competitors and the changing B2B marketplace. For Taylor, it is all about purpose. "Find your purpose. Be driven by your purpose," said Taylor.
B2B's evolution has seen an accelerated digital transformation, a new generation of B2B buying groups that are incredibly comfortable making purchase decisions online, and an increased demand for seamless, end-to-end buying experiences. With a saturated digital marketplace, B2B brands need to rise above the noise to make their businesses stand out. For the B2B marketing experts at Ignite, it is a necessity for B2B businesses to understand that people buy into brands rather than from them. At The Mx Group, our executive creative director, Emily Kleist, said it best in her "Promise Over Plans" blog post: "Carve your brand promise in stone. Keep your marketing plans in clay."
Leading with purpose, while remaining agile, has remained true well into 2022 and will continue to be a driving force in B2B. "Brand has never been more important. Brand does not equal marketing. Rather, it is the heartbeat of the company," said Lauren McCadney, VP of marketing delivery at CDW.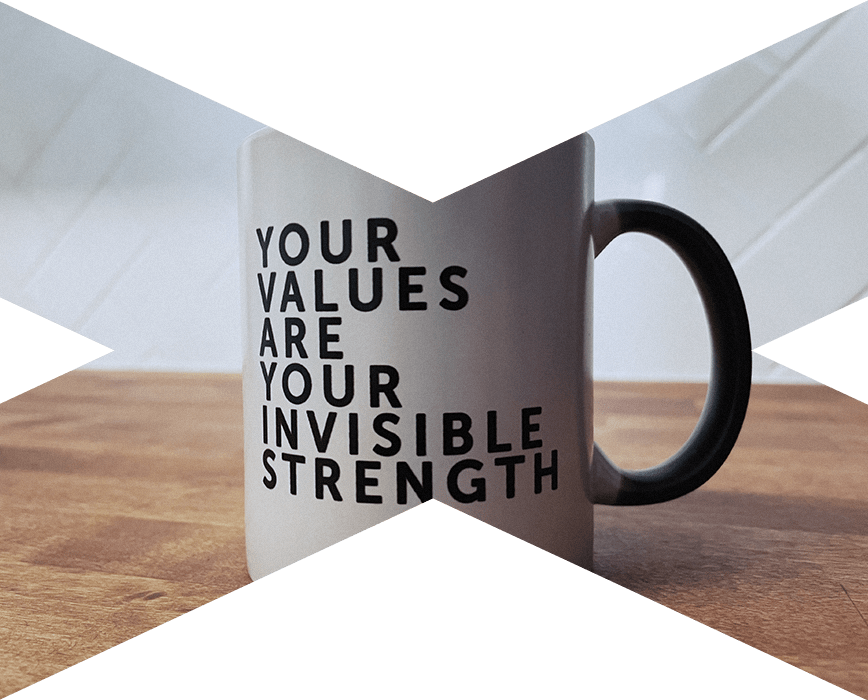 Blog Post
Embedding and truly living company values within an organization doesn't happen overnight. It's a journey.
EMPLOYER BRANDING
The great resignation, the great reshuffle, the great … whatever you want to call it, was top of mind at B2B Ignite. The core focus on employee branding melded with the overall theme of leading with purpose. "People are seeking purpose, especially the next generation," said Sinem Hostetter, partner at McKinsey & Company. Brands can no longer sit on the sidelines. Employees are looking for a business they can get behind: a business with values that reflect their personal motives and that shows its investment in an employee's professional growth.
The Mx Group's president and CEO, Tony Riley, shares the same understanding when it comes to investing in people so B2B businesses can create better relationships and a bigger impact for clients. "Our product is our people, and our ability to harness our people's creativity, passion and energy is key to producing great work," he said.
But how do you get that talent in the first place? Just like B2B buyers, prospective marketers can smell a sales pitch from a mile away. That's why it is important to lead with authenticity and think about your candidates in the same way you think about buyers. According to Lisa Gilbert, VP of brand, sponsorship and content for the startup IT company Kyndryl, "You need to think about the candidate journey the same way you think about your buyer's journey. What touchpoints or research did the candidate do before applying?"
Once you attract the right talent, use it to your company's advantage through a brand ambassador program. Engage with your employees to amplify your employer brand via social media and their networks. After all, most candidates are going to trust the words of a peer rather than a CEO or VP.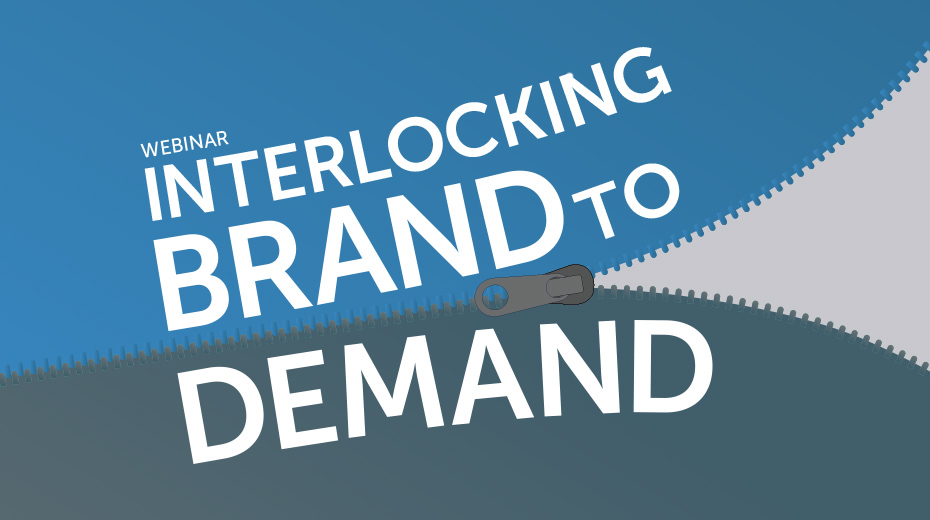 Interactive Content
Watch our webinar with a special guest from Forrester as we demonstrate the importance of a strong brand strategy supporting demand efforts.
UNITING BRAND AND DEMAND
As Mx'ers, we were happy to see the importance of uniting brand and demand on display at the conference. The strategy of interlocking brand to demand is how we helped clients like Envoy achieve results in brand awareness, trust and qualified leads.
As marketers, it is usually an uphill battle to get senior leaders to recognize the value in brand — a longer-term strategy with difficult-to-measure results. For Theresa Kushner, consultant at NTT Data, and Ruth Stevens, president at eMarketing Strategy, the goal is to achieve sales and marketing alignment. In their session, "The Battle for the Brand: How Sales and Marketing Battlelines are Being Redrawn by the New Reality," the duo outlined an action plan for sustainable teamwork. The most important elements we took away were:
Marketing is often measured with ancient metrics. Marketing needs to upgrade with stats and digital quotas via digital marketing.
Sales must learn to leverage the creative process to their advantage. Teach them why the colors, style, font, etc. were specifically chosen.
Sales and marketing leaders need to respect each other. If they do not, the CEO needs to make that happen.
By the end of the conference, one thing was made abundantly clear: "A brand done well is the greatest asset to an organization," stated Katie Martell, marketing and communications consultant and co-host of B2B Ignite. Whether we are discussing employer brand, brand and demand, or brand purpose, B2B will only continue to grow through the power of brand.