News
The Mx Group Named Second Fastest Growing B2B Agency in 2023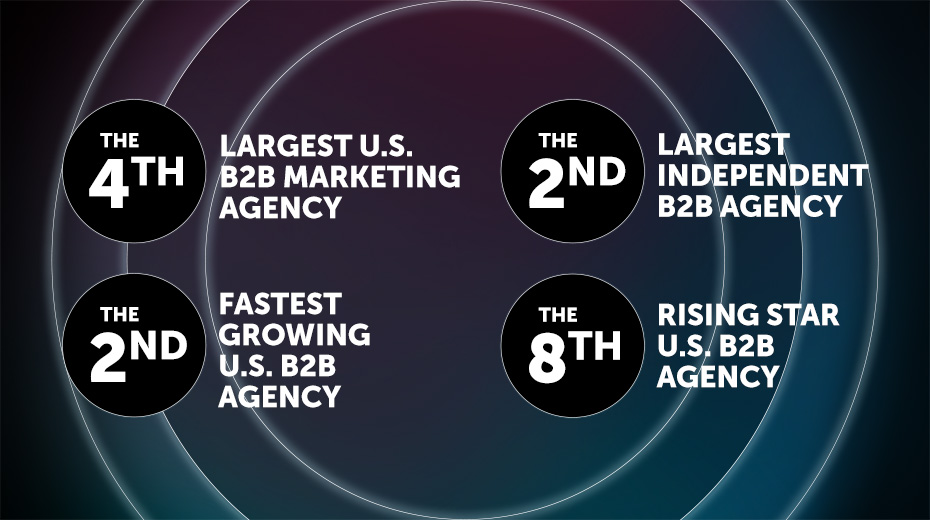 The Mx Group is ranked as the second-fastest-growing U.S. B2B agency — up from fifth in 2022 — in B2B Marketing's U.S. Agencies Benchmarking Report for 2023. We are honored to also be included on the report's top 10 rising stars list at number eight. This marks the first time we have been listed in the rising stars category, which showcases the U.S. B2B agencies that reported the largest percentage increase in gross income. In addition, we are proud to learn we maintain our position at number four in the top 47 largest B2B agencies and are still the second-largest independent B2B agency in the U.S.
"The B2B agency landscape continues its transformation to keep pace with the rapid growth in B2B marketing programs and changes in buyer expectations," said Tony Riley, president and CEO of The Mx Group. "The benchmarking report provides an important and comprehensive look into how B2B agencies are adapting to this evolution. I am proud to see the strength and resilience in the B2B industry. I am honored The Mx Group has remained in the top five largest B2B agencies, climbed the ranks to second-fastest-growing and joined the top ten rising agency stars in the U.S."
The League Tables
B2B Marketing's report provides a detailed picture of the U.S. agency marketplace, celebrating the fastest growers and helping marketers find the right agency for them. Included in the report are the league tables, which serve as a guide to the top B2B agencies. The table categories are created based on reported agency gross income, headcount and financial data year over year.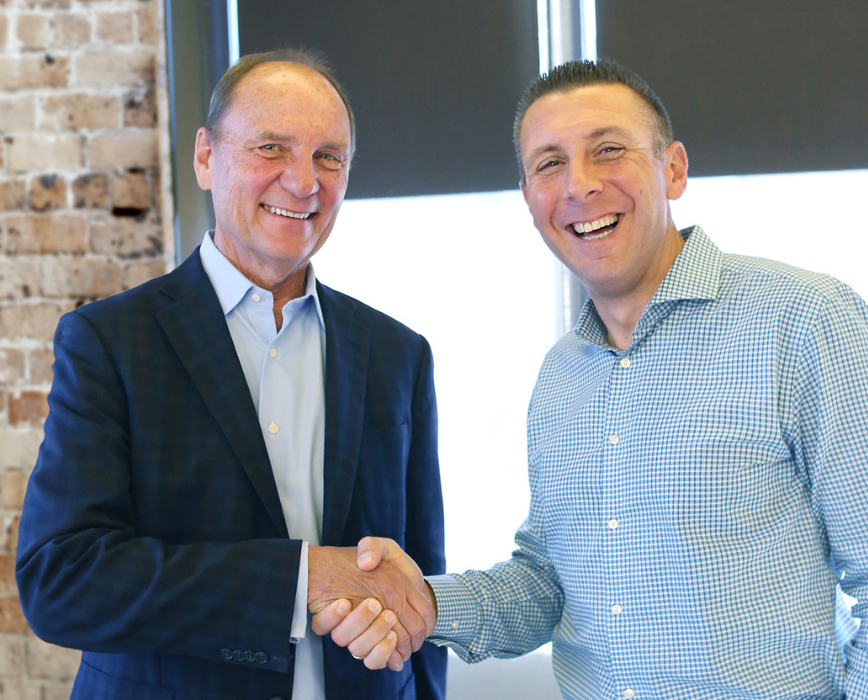 News Post
The Mx Group welcomes Imagination — an award-winning content marketing agency — into the fold, uniting two best-in-class agencies.
While gross income has increased 23.4% across all agencies, with average figures listed at $12.84 million, the ecosystem is confronted with 2023's challenge of attracting and retaining talent in combination with the pressure on clients' budgets. "This hardly seems shocking given the current economic climate," said Lucy Gillman, deputy editor at B2B Marketing. "But it's clear that agencies won't let this damper their growth."
If you are searching for an agency partner to help you achieve your B2B marketing goals, let's talk.
Connect with us