News
The Mx Group Named #4 B2B Agency in the Country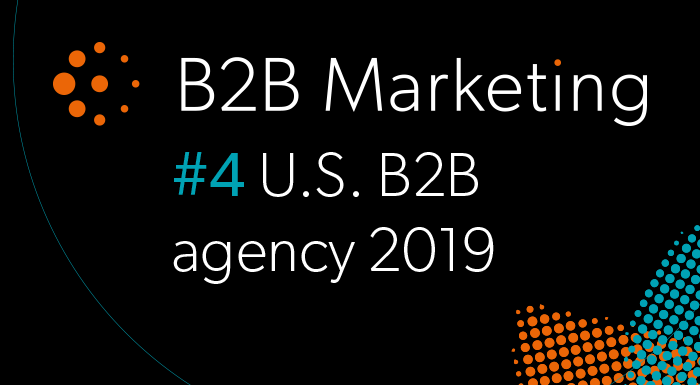 The Mx Group has claimed the fourth spot among all B2B agencies in the country in B2B Marketing's new report, "US Agencies Benchmarking Report 2019."
This ranking comes during a time of great growth for the company in terms of new clients, current-client expansion and staffing. "We are really grateful for all the outstanding and innovative work our staff continuously puts in to meet and exceed our clients' goals," said Andy Mahler, Mx CEO and co-founder.
"It's an exciting time to be in B2B marketing," he confirmed. "We and our clients are experiencing firsthand how the world is changing in terms of what it takes to be an effective marketing and sales organization. With the influx of B2C expectations, the influence of digital-native millennials, and the myriad of choices buyers have, we've reached the inflection point: Deliver an exceptional experience at all stages of the customer journey, or get beat."
To get more insights on the changing world of B2B marketing from Andy and many other agency pros, download the benchmarking report.