Build a Better B2B e-Commerce Experience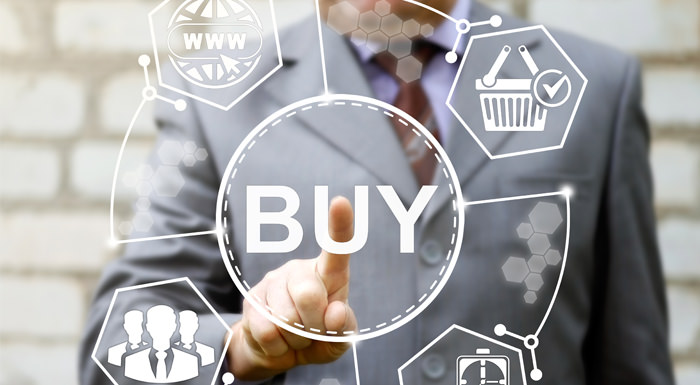 Digital transformation is an unstoppable force across a wide range of industries. It has the potential to affect virtually every department, from Operations to Marketing to Sales. And in the range of industries we work with, B2B e-commerce is one of the most impactful aspects of digital transformation. In the past, some B2B businesses have been tentative, at best, in their b2b e-commerce development. They've been influenced by their fear of disrupting traditional sales channels, and by long-term customers' resistance to change or lack of interest in online buying options.
But many concerns have been discredited and the rest are solvable, so marketers no longer have an excuse to duck the issue. According to Gartner, "83% of B2B buyers prefer ordering or paying through digital commerce." And with 65% of B2B companies already offering e-commerce features on their sites (McKinsey & Company), B2B marketers have no choice but to up their e-commerce game if they want to remain relevant.
Common B2B e-Commerce Challenges
With revenue and customer retention at stake, B2B organizations need an effective e-commerce platform in place to remain competitive. However, many companies' current B2B e-commerce features create frustrating user experiences and fail to make a return on the organization's investment. And many more companies have no e-commerce at all, because the complexity of the issue seems overwhelming. The problems that plague e-commerce systems generally fall into one of three categories:
Usability: It's too difficult for customers to find what they're looking for, or the ordering process is too complicated. In either case, it's easier to call a sales rep.
Functionality: Buyers want information and control of how they access it. McKinsey & Company research shows that "80% of B2B businesses say they hold their e-commerce channel to the same or higher standard as their other channels." These businesses are making sure their e-commerce platform offers a degree of excellence in product and service availability, pricing, performance and custom recommendations personalized for each buyer's history.
Technology: There's no end to technical issues that can hamstring online sales. Slow page load times, awkward or nonexistent mobile experiences, and access issues create friction for users and can make e-commerce more frustrating than offline transaction methods. Not to mention organizational headaches in areas like data security, IT operations, and back-office integration — the list goes on and on.
Customized B2B e-Commerce Solutions
Don't fall into the trap of treating your e-commerce site like an Amazon clone, implementing B2B e-commerce is a very different animal than a B2C e-commerce site.
The key to implementing e-commerce is based on having a clear understanding of the buyers who will use it, the products/services being made available and the motivations that will get buyers to make the leap to online sales.
Every project should start with consideration of the critical user experiences (CrUX). Who is buying, why they're there, what they expect and what things that work offline need to work online. Will you need to personalize content to convert different visitors, or is the journey the same for all users? Should you provide some users an opportunity to speak with an expert instead of just purchasing? Make sure your  e-commerce site includes the functionality and features your users need most, or else you'll end up disappointing them.
Solving technical challenges comes down to your tech-stack. Speed is critical, and many factors can affect your ability to deliver it. Consider where your customers are located, the devices they use and using content delivery networks. New projects should include an infrastructure discussion, and monitoring of key performance metrics should be an ongoing part of all projects.
Meet Buyers' Expectations
Besides revenue generation, there are other important reasons marketers need to optimize any e-commerce experience associated with their brands. A negative online buying experience will certainly tarnish the overall brand experience. If customers can find a better e-commerce experience from one of your competitors, guess where they'll head. As mentioned previously, today's buyers are more tech-savvy, and have higher expectations around online experiences, than ever before. Even if you're not considering a full e-commerce experience for your website, your site must be designed to help users move through the sales funnel.
Visually, the e-commerce platform should be an extension of your site, not a separate tool that looks different from the rest. It should communicate all the elements of your brand, with the addition of security, stability and reliability.
Finally, understand as you move into the B2B e-commerce world, the likelihood of making the right decision at every stage is pretty low. There are a lot of moving parts involved! Testing is critical to learn about your buyers wants and needs. Over time, you will need to adjust to take advantage of what works and improve what doesn't. If you need assistance, give us a call. We've helped many clients find creative ways to optimize their e-commerce  experience for customers. Whether you're just starting to explore e-commerce or need to fine-tune your current online experience, we can help. Get in touch to schedule a discussion today.