B2B Content Distribution: If You Build It … They May Not Come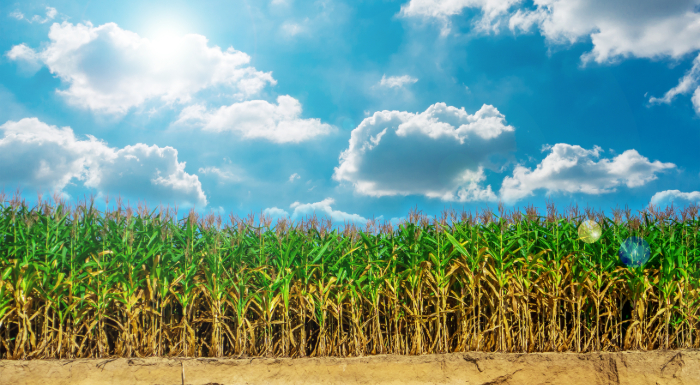 91% of B2B businesses embark on content marketing in an effort to generate demand. And with good reason! Content marketing costs less and generates three times the leads compared to traditional marketing. But while we can all agree content marketing itself is a good idea, it doesn't deliver leads automatically. The content distribution strategy can make or break its success. And that's an area many B2B marketers still struggle with.
Let's face it — just because you've created a fabulous piece of content doesn't mean the right buyer will find it at the right point in their decision-making process. That's like cooking an extravagant meal for dinner and expecting it to attract dinner guests on its own!
You probably already know how to increase blog traffic by getting the SEO basics right, like vetting your topic and selecting keywords or phrases for substantial search volume, creating a clear title and weaving in appropriate back links. But don't stop there.
As the go-to agency for a wide portfolio of B2B clients, we've tried and tested a number of distribution models and methods. It doesn't matter how complex your product offering is; you can create content that resonates with your buyers AND deliver it at the right time! You just need a few key tips:
The team: Does the rest of the company know there's new content? Your sales team might benefit from new collateral, and the extra visibility from co-workers will increase the odds of shares on social media. Share it, and ask your colleagues to share your new content, too!
The website: Is there desirable real estate on your homepage you could leverage? How about on relevant service or product offering pages? Take advantage of your website and review analytics for highly trafficked and intuitive places to link to the asset.
Social media: Make your audience aware you've written something new. Your followers follow you for a reason and will appreciate a heads-up when you have new content — delivered via the channel they prefer.
Paid social campaigns: While you're at it, expand your reach beyond your current followers. A paid social campaign will do just that, and on most platforms you can really get granular on your target audience, setting parameters like title, industry, age, geographic location and more.
Social media influencers: Would any pros in your field be willing to comment on the topic or promote your asset to their followers? It's worth a shot. When you post your content on Twitter, be sure to @mention them!
Your internal database: Would your subscribers or previously engaged prospects benefit from this new piece? If so, consider an email blast to your database to introduce that new asset you've worked so hard on.
B2B telemarketing: If this content is a major cornerstone and a high-value piece, such as original research or a white paper on a hot topic, it might make sense to make calls via telemarketing to contacts who have engaged on that subject before, inviting them to download it. Connect with them with a personal call to offer new collateral, and help them understand how relevant it is to their decision-making process.
Direct mail: Could you mail this asset to targeted prospects? Dimensional mailers still make an impact, even in the digital world. If you have prospects in your database who could use a nice nudge, consider building a list and packaging up your content in a way that gets noticed.
PPC campaign: Is the asset compelling and substantial enough to promote via PPC? Think about the questions and topics you hear about the most, factor in the keyword research you've done, and consider how much work your team puts into creating various pieces of content. You should focus your paid search campaigns on the most useful, in-depth or in-demand content.
Content syndication: If you can easily identify an industry segment and audience that would benefit from the information you've gathered, consider relevant content syndication providers who have their own target subscriber base you can leverage.
Print publications: Would any relevant industry magazines be willing to promote the new asset or condense it into a featured article? What do your customers read? What publications have you seen your competitors appear in? Get in touch with the editors and show them you have a high-quality piece of content that can work for them.
Guest blogging: Pitch your content topic to relevant industry blogs and write content as a guest blogger. This will not only get your brand name out to new audiences, but also create referral traffic to your website.
These are just a few of our tried-and-true tips. If you need assistance putting your content distribution strategy together, get in touch! We have a team of experts ready to consult with you about your next content project.