3 Common Challenges That Corporate Marketers Face Today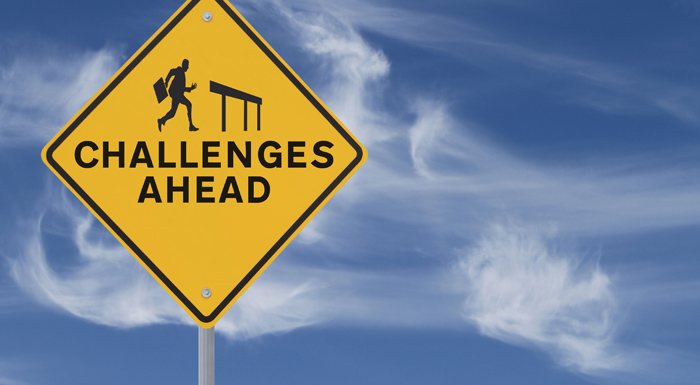 As our lives become more entangled in technology, the data captured through our daily interactions is becoming more refined. For marketers, better data means better targeting. But identifying your audience is only one piece of the puzzle: before you can sell to customers, you have to sell to your sales team.
Effective sales channel dynamics are essential to successful corporate marketing, yet during a recent SiriusDecisions roundtable, it also cropped up as one of the most common challenges. The other two common issues centered on effective persona structuring and generating buyer-centric content. I always find it interesting to hear about the challenges that corporate marketers face, as they're often also opportunities for innovation — and these are no different:
1. A sales team that doesn't sell
Even if you give your third-party reps and distributors all the content, kits and tools they could ever want, that doesn't guarantee their success. The most useful tools are the ones that are actually used. To get your sales team to leverage the resources you've given them, you have to establish effective channel dynamics. Partner with them to outline the customer journey so they can better understand the strategic impact these resources can have.
2. Improperly structured personas
Although persona development is increasingly recognized as a worthwhile investment, many marketers still struggle with establishing the necessary conceptual framework. There are two primary paths: the psychographic persona (Doubtful Dave or Skeptical Susan) and the typographic persona (industry, role, and filmographic qualities). The latter tends to be a more successful structure to follow, as it yields data elements that lend themselves well to a robust database.
3.Lack of relevant content
All too often, marketers invest heavily in content development only to learn that their audience isn't paying attention. This is usually a relevancy issue, as buyers looking to solve a problem aren't looking for product specs, they're researching the potential benefits of various solutions. For your message to resonate it has to be buyer-centric, speaking directly to your potential customer's needs and addressing their pain points.
These issues can be complex and difficult to resolve. However, corporate marketers who are committed to understanding their audiences and working closely with their sales teams can convert these challenges into real competitive advantages.