Workbook
Jump-start Your ABM Planning!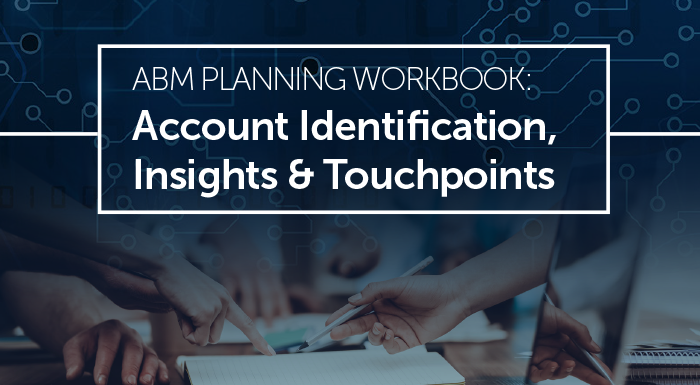 Use this workbook to help jump-start three key areas of your ABM planning efforts, including:
Account identification — Plan an efficient target account identification process, laying the groundwork for historical data analysis, business opportunity analysis, and key criteria for your Ideal Customer Profile.
Account insights — Identify which types of insights are important for your program and make a plan for how to gather the data at the account, persona and market level.
Touchpoint planning — Plan content, events and phone calls to determine the appropriate touchpoint for effective personalization at each stage of the buyer's journey.
Get the workbook