News
Zekelman Industries' Authenticity Makes an Impression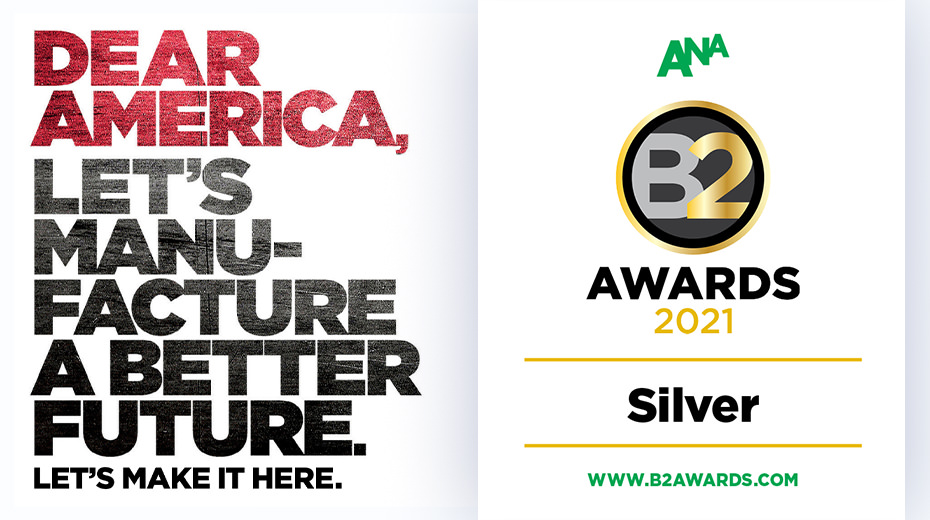 The campaign helped Zekelman reach beyond its typical market. With a campaign message rooted in a human truth shared by brands nationwide, Zekelman Industries incited new conversations with existing customers and found a broader audience with a shared mission. The Mx Group is proud to partner with companies like Zekleman Industries that make an impact on B2B and the rest of the world.
The Mx Group impacts companies that impact the world. B2B is all we do. As one of the fastest-growing B2B marketing agencies in the country, we devise creative, strategic campaigns that resonate nationally and globally. To learn more about our work with clients like Zekelman and how campaigns like "Make It Here" can increase your brand awareness, contact us with your B2B questions.
About the ANA B2 Awards
The ANA B2 Awards have been recognizing and celebrating the best in business marketing for 45 years. This awards program has been thoughtfully crafted to reflect today's wide-ranging forms of B2B marketing practices — from traditional tactics used in innovative ways to rapidly changing technologies. With such a diverse and expanding landscape of B2B marketers, the B2 Awards are inclusive and recognize excellence in leadership, creativity, and business results from brands of all sizes and campaigns of all budgets, and scopes. by data. The B2s are administered and owned by the Association of National Advertisers (ANA). Winners have included many of the world's leading client-side marketers, agencies, and consultants who have an exceptional command in creating and implementing results-driven B2B marketing.