News
The Mx Group Remains on Top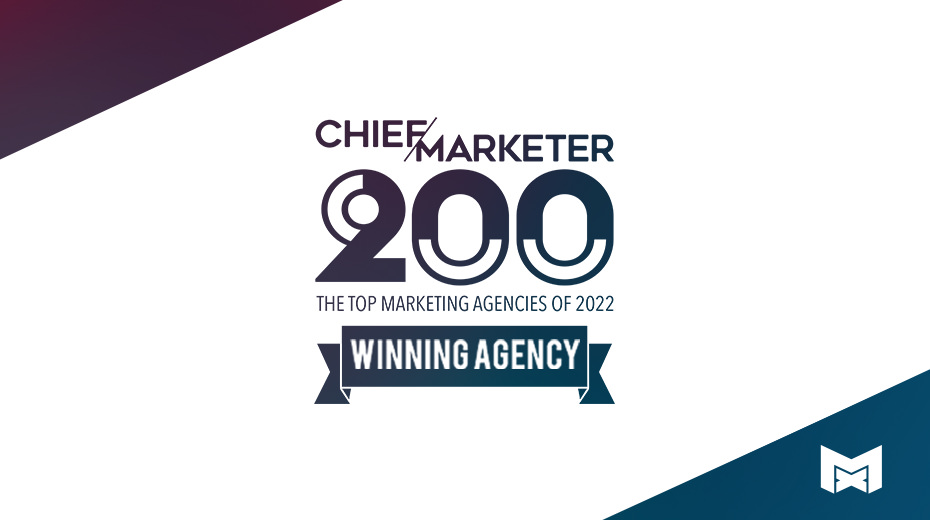 The editors of Chief Marketer announced that The Mx Group made the list of the top marketing agencies of 2022. The list recognizes 200 of the best brand engagement and activation agencies in the U.S. across 11 categories and specialties. We are thrilled to be recipients of Chief Marketer's recognition for six consecutive years as a top marketing agency.
"Winners were selected based on several criteria including: insightful client testimonials; outstanding case study submissions; high caliber, consistent work across programs and clients; innovative and creative executions; and bold and inspiring concepts and ideas that are moving the industry forward. The 200 agencies selected for this year's program are thought leaders in their craft and representative of the best of the marketing industry." — Chief Marketer
The Mx Group continues to carve new paths for the future of B2B with our values, creativity, global capabilities, and dedication to our clients and their business objectives. While the world continues to transform in unpredictable ways, we work to meet new challenges head-on, supported by our incredible creative, digital, sales and marketing teams. We are devoted to our quest of innovating the B2B environment and making an impact on the world around us.
If you want to make an impact on the B2B market, we are looking to develop our teams. We encourage interested, creative, impactful people to visit our careers page for information on positions where you can grow and make a difference.