News
Continued Improvement for Greater Client Impact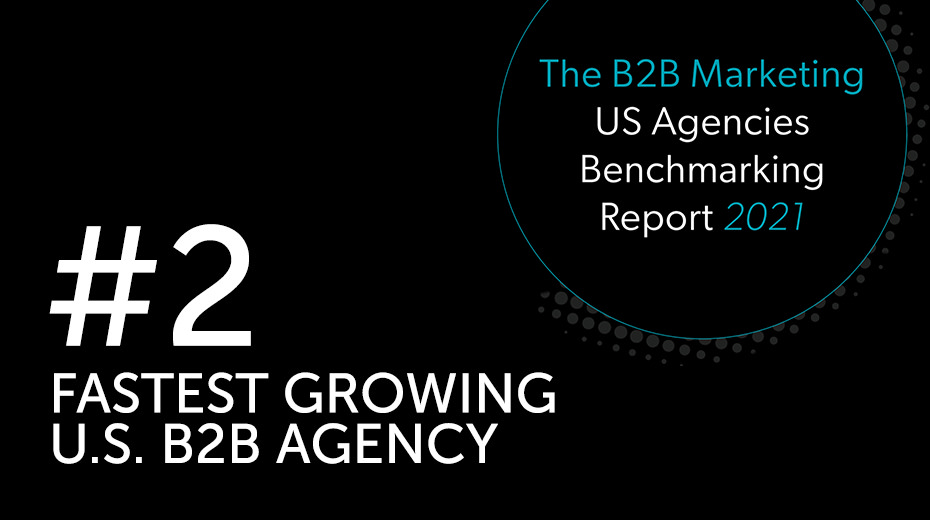 We are pleased to announce that B2B Marketing has ranked The Mx Group the #2 fastest-growing B2B agency in the U.S. and the #3 largest independent agency in the country in its latest US Agencies Benchmarking Report. We've risen closer to the top of this list every year and are now ranked the #6 largest U.S. B2B agency overall. Experiencing this type of growth in any year is something to be proud of. Experiencing it in 2020 is something to celebrate!
"It's very exciting to see the manifestation of all our hard work, especially coming off such a challenging year," said Tony Riley, agency president. "The numbers prove that through an understanding of our clients' challenges, an ability to move quickly and a willingness to pivot, we're making a real impact on their businesses. As we continue to grow, that impact just gets stronger. And it's all possible because of the commitment of the amazing people at Mx including an engaged and experienced leadership team."
The impact we're creating comes in the form of meaningful end-to-end experiences for today's B2B buyers. These branded customer experiences have never been more important, and we deliver them by:
Building brands for our clients that humanize their products, services and solutions and resonate emotionally.
Leveraging strategic, creative, digital and demand disciplines to develop solutions that facilitate customer interactions
Ensuring that each touchpoint within the customer journey delivers on the promise of the brand
Altogether, this is what gets us excited to start work each day. And it's what creates growth for our clients and for our agency. As the B2B landscape continues to evolve, we will continue to adapt and grow, seize opportunities to improve and keep our clients and their success at the center of everything we do.
To discuss how we can make an impact for your company, let's connect. And to hear directly from some of our directors why they think we're growing, check out the video below.