News
The Mx Group is Back at B2BMX 2022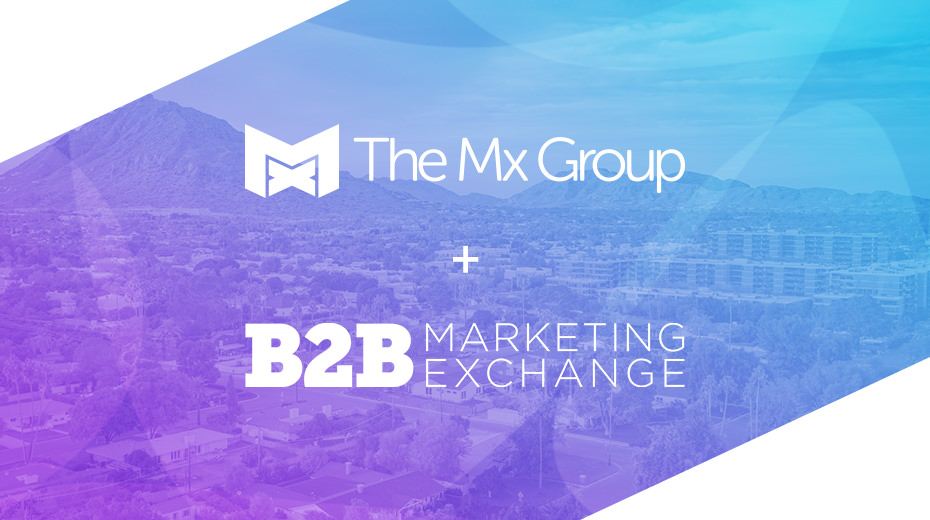 The Mx Group is returning to sponsor one of the premier B2B events of the year —The B2B Marketing Exchange (B2BMX)! From February 28 to March 2, Demand Gen Report is hosting one of the top B2B events at the Phoenician Resort in Scottsdale, Arizona, for the first time in-person since 2020.
We are excited to once again join marketers and B2B professionals from across North America to network and expand our knowledge of the marketplace with B2BMX's robust agenda of inspiring content. Attendees will enjoy keynotes and sessions across five tracks and over 80 sessions that provide insights on demand generation, ABM strategies, digital transformation and more. The conference is 100% vaccinated, with up-to-date health guidelines assuring attendees that they can network and engage safely with fellow B2B peers.
We especially encourage attendees to join us during our case study presentation, The Power of Brand & Demand, where we will team up with Envoy — a leading workplace platform — to share our strategy for launching Envoy's robust, multi-channel brand awareness campaign.
Representatives from The Mx Group will be available during all three days of the conference at our exhibition booth ready to connect, live and in-person, and discuss how our integrated capabilities can help overcome any marketing challenge you may be facing. We hope you'll join us at this year's event!