News
The Mx Group Grows Uptake's Industrial AI Brand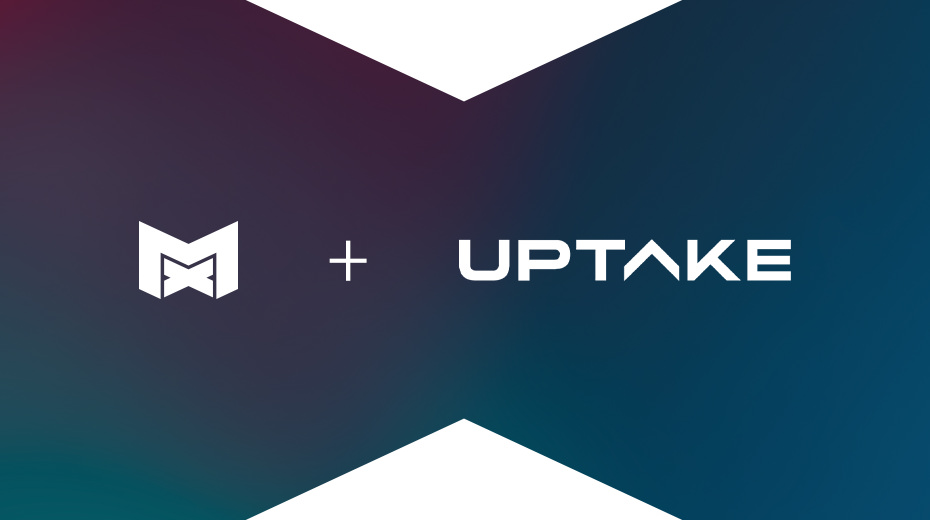 Uptake has selected The Mx Group as its lead B2B agency, helping bring its industrial artificial intelligence solutions to the chemical, oil & gas, mining, energy, on-highway and government verticals. Uptake adds to a growing list of industrial and software as a service (SaaS) businesses that The Mx Group supports. Uptake, a Chicago-based Industrial Intelligence company, counts PepsiCo and Berkshire Hathaway Energy among its customers and last closed a Series D round of $117 million at a post-money valuation of $2.3 billion — bringing its total funding to over $250 million — in 2017. Uptake uses data, AI, and industry expertise to optimize industrial operations and is looking to The Mx Group to increase brand awareness across industries and channels, and drive demand for its products.
Uptake's industrial artificial intelligence (AI) software products span multiple use cases such as predictive analytics, preventive maintenance strategies, data management, digitization of operator and maintenance personnel knowledge and more.
Adding to its strengths, Uptake owns the world's most comprehensive library of equipment failure modes. The Asset Strategy Library® (ASL®) houses failure mode information for more than 800 equipment types and help industrial customers implement advanced maintenance strategies. By embracing automation and machine learning, Uptake reduces redundancies and improves accuracy in business performance to optimize asset performance and decrease operational risk.
"The Mx Group is looking forward to joining forces with Uptake," said Tony Riley, The Mx Group's president. "This is a space that we know well, and it is evident that Uptake's leadership has prepared the business to scale. Now is the time to invest in marketing to create demand for a product platform that we believe will revolutionize asset management and maintenance."
The Mx Group aims to showcase Uptake's many advantages, including risk reduction, precise maintenance and rapid insights. This will help Uptake reach new buyers and educate its audience on the advantages of AI.
About The Mx Group
The Mx Group is one of the fastest-growing B2B marketing agencies in the country, with a history of making an impact on companies that impact the world. We accomplish this by identifying the unique combination of services and solutions that significantly impact a client's revenue and growth. We call this "The Power of X": the transformational experience that seamlessly connects brands and buyers. As one of the largest B2B agencies in the country, The Mx Group delivers experiences at scale for today's B2B marketer.
About Uptake
Uptake is the industrial intelligence system, providing actionable insight for operators across a variety of industries. Uptake gives all departments — maintenance, reliability, operations, and financial teams — a single, shared, and contextualized view of every operational asset and interaction that affects performance. Driven by powerful data science models and cloud computing, Uptake's products deliver actionable insights that predict and prevent asset failure, increase compliance with ESG initiatives, mitigate catastrophic risk, optimize maintenance strategy, reduce repair costs, enhance productivity, and ensure operator safety. To stay up-to-date on what we're doing, visit us at www.uptake.com and follow us on Twitter and LinkedIn.