News
Envoy Partners With The Mx Group to Launch Global Marketing Campaign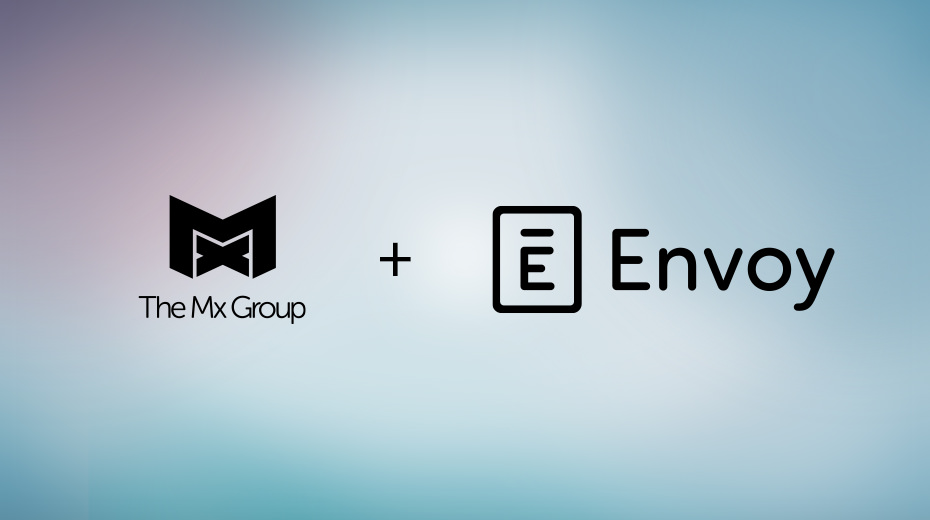 "The Envoy team has been a vital partner for this exciting launch," explained Iva Kurtz, group account director at The Mx Group. "Our work advanced on an incredibly fast trajectory — the RFP process from start to finish took three weeks. Our first materials were in market within 17 days of contract approval."
Kurtz added, "The Mx Group is proud to partner with an organization that reflects many of our company values. Envoy's dedication to solving challenging workplace problems so employees are freed to do their best work closely aligns with The Mx Group's values of impact, innovation and commitment." The Mx Group is looking forward to helping Envoy make an impact in this new world of flexible work.
About The Mx Group
The Mx Group is one of the fastest-growing B2B marketing agencies in the country, with a history of making an impact on companies that impact the world. We accomplish this by identifying the unique combination of services and solutions that significantly impact a client's revenue and growth. We call this "The Power of X": the transformational experience that seamlessly connects brands and buyers. As one of the largest B2B agencies in the country, The Mx Group delivers experiences at scale for today's B2B marketer.
Envoy is transforming modern workplaces for hybrid work and safely bringing people together so they can connect, collaborate, and thrive. Envoy's workplace platform has redefined how companies welcome visitors, keep employees safe, book desks and conference rooms, and manage deliveries in over 14,000 locations around the globe by designing products for a flexible workplace experience. Companies like Slack, Pinterest, and Warby Parker rely on Envoy to create an unrivaled first impression and keep their offices safe and compliant.