News
Shining Bright 6 Years Straight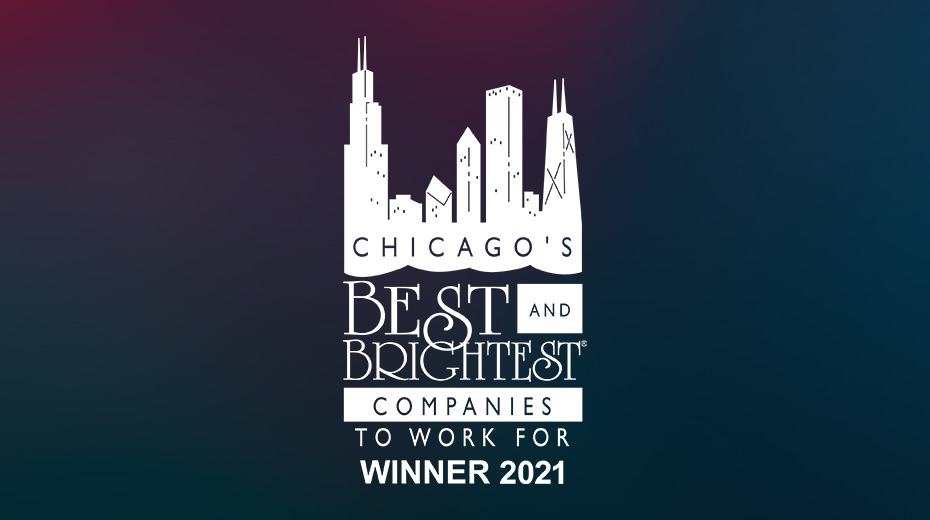 As of July 2021, the Chicago's Best and Brightest Companies to Work For® competition has recognized The Mx Group for the sixth year in a row. Chicago's Best and Brightest is a competition that celebrates organizations that demonstrate their dedication to human resources and employee enrichment. Since 2016, we have been honored to be named one of Chicago's Best and Brightest. We are proud to be recognized as an exceptional company to work for throughout the entire Chicagoland area.
"They are the companies and organizations who push operational standards forward, foster constructive environments and display a commitment to their team members and community." — Chicago's Best and Brightest Companies to Work For.
The competition is based on an assessment through a third-party survey that identifies the nominees' strengths and opportunities through a deep evaluation process. Our own employees completed the anonymous survey, and the results were measured against other participants in our region and across the nation. According to Chicago's Best and Brightest, "This multifaceted approach creates a rich assessment that provides opportunities for analysis reports, competitive comparison and educational opportunities leading towards tangible and direct ROI."
At The Mx Group, we are continuing our commitment to fostering a well-rounded work-life balance and healthy environment for all our employees. In early 2021, we updated our values to create more action and accountability across our organization. Our president, Tony Riley, guided The Mx Group and senior leadership to manifest a set of values that recognizes who we are now and not the company we were in the past.
We are better than we were yesterday but not as good as we will be tomorrow.
We are looking to grow our team, and we invite the best and brightest to join us. We are always eager to learn more from our employees and witness our values in action. We encourage interested, creative, impactful people to visit our careers page for information on positions where you can grow and make a difference.