News
Olympus Selects The Mx Group as B2B Agency for the Medical Industry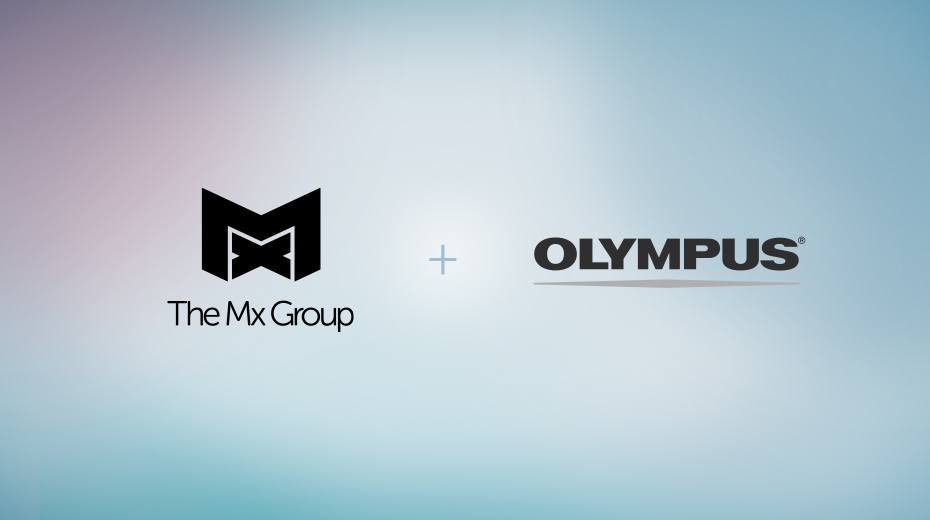 Olympus has selected The Mx Group as a B2B agency partner to evolve its marketing efforts and engage with its complex provider audience segments in the medical industry.
As Olympus continues its digital transformation journey, The Mx Group will implement new strategic efforts for its provider audience by helping Olympus simplify its business offerings and streamlining communications that resonate with healthcare providers.
Olympus is traditionally known for its camera equipment. What is less known is that Olympus is also a pioneering medical device manufacturer that first developed the microscope in 1920, and in 1950 developed the very first gastrocamera. Today, Olympus helps deliver full patient care across 13 specialties — from its beginning in endoscopic equipment to innovations in neurosurgeries.
"Our initial work with Olympus began in January and includes buyer planning efforts, like persona development, buyer journey mapping, campaign development and activation plans," explained Iva Kurtz, group account director at The Mx Group. "Our team is very inspired to be working on a brand that is such an innovative pioneer."
The Mx Group has a long history of supporting B2C brands that are expanding and growing their B2B marketing efforts. While The Mx Group has a variety of B2B clients that serve the industrial manufacturing, hospitality and automotive segments, the addition of Olympus Medical adds to a growing roster of medical- and healthcare-related clients that are embarking on digital transformation journeys to better assist their B2B base.
About The Mx Group
The Mx Group is one of the fastest-growing B2B marketing agencies in the country, with a history of making an impact on companies that impact the world. We accomplish this by identifying the unique combination of services and solutions that significantly impact a client's revenue and growth. We call this "The Power of X": the transformational experience that seamlessly connects brands and buyers. As one of the largest B2B agencies in the country, The Mx Group delivers experiences at scale for today's B2B marketer.  
About Olympus
Since the company's founding in 1919, Olympus has been renowned as a precision technology leader, creating innovative opto-digital solutions in healthcare, life science and consumer electronics products. In the healthcare arena, Olympus supports the work of medical professionals by providing advanced, minimally invasive therapeutic and diagnostic technologies to improve the quality of patient care around the globe.