News
Mx Receives Top Agency Recognition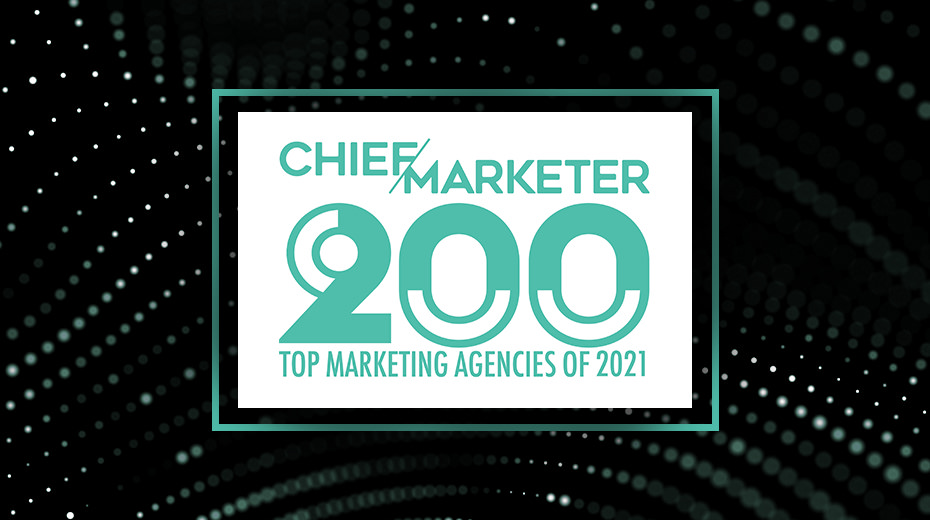 Chief Marketer, an information hub connecting a global portfolio of more than a dozen marketing-focused brands, has named The Mx Group to their "Top 200" list for the 5th consecutive year.
"In a year when brand engagement and activation took on entirely new meaning, the agencies recognized in this year's CM200 quickly took action to help their clients innovate and move forward," says Jessica Heasley, Group Editor & Publisher at Chief Marketer. "The CM200 represents a comprehensive portfolio of strategic partners who can help brands evolve and thrive in 2021 and beyond."
Earlier this Fall, Chief Marketer's editors accepted applications from across the country for the CM200. Winners were selected based on several criteria, including insightful client testimonials; outstanding case study submissions; high caliber, consistent work across programs and clients; innovative and creative executions; and bold and inspiring concepts and ideas that are moving the industry forward. The 200 agencies selected for this year's program are thought leaders in their craft and representative of the best of the marketing industry.
The CM200 is the industry's only comprehensive list of the best brand engagement and activation agencies across 11 categories and specialties serving the U.S. All winners are featured online.
We are thrilled to be named to this list once again, and very thankful for the clients and staff who continue to be trailblazers in B2B. To learn more about The Mx Group and our services, please click here.