B2B video marketing is a powerful way to get noticed in a crowded content marketing landscape. Video creates an immersive experience unlike any other form of content. And if it delivers a concise, visual message you'll intrigue and excite viewers, and gain traction on social media.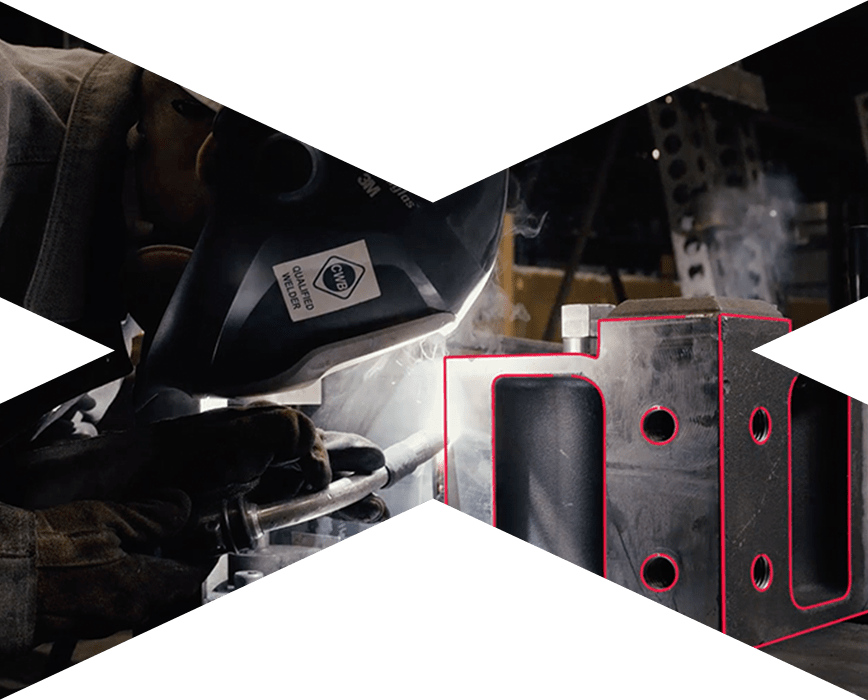 Case Study
Through the use of multiple techniques, this video convinced building owners, construction firms and developers that Zekelman Industries' new steel modular units make vast design possibilities truly achievable.
A Buyer-centric Strategy
The principle behind our video marketing services is simple: We keep buyers' needs front and center. At every stage of the process, we work to create videos that resonate with your buyers and drive results. Our expertise includes:
Video Pre-production
Our in-house creative team will help determine what messaging will resonate with buyers, and what actions you want them to take. Then, we'll identify the best storytelling and art direction to express that message and encourage those actions.
Video Production
Our flexible video production services are built to accommodate a wide range of budgets and needs. From simple interviews to high-production motion graphics and everything in between, we'll find the most efficient and effective ways to tell your story.
Video Post-production
When it's time to put the pieces together, our in-house video team is ready to go. We combine video footage, our collective creative vision, and a razor-sharp focus on your goals to create content that drives buyer action.
Video Distribution
Even the best-designed video will only be effective if the right audience sees it. From social media to websites, landing pages and more, we'll leverage the best distribution channels for your video, maximizing exposure and engagement.
What Can We Create for You?
Our video team is ready to create video content that conveys your message, engages buyers and exceeds expectations. But what kind of video do you need? The possibilities are endless! Here are just a few of the video types we've created for our clients:
Brand videos
Testimonials and interviews
3D modeling and product concept videos
Company culture videos
Innovation videos
Internal communications
Company direction videos
Product demonstrations and virtual demos
Tradeshow or promotional videos
Roundtable sessions
Training videos
Video blogs
Sizzle reels
Ready to get your video project started? We're ready to get to work; just get in touch.
Looking for a Partner?
We help brilliant B2B businesses think bigger and perform better. Don't hold back; bring us your toughest challenges.
Let's Talk
Looking for a career?
We're drawing more top talent to our team every day. Come be a part of the biggest thing happening in B2B.
View Job Openings