Will 2015 Be the Year?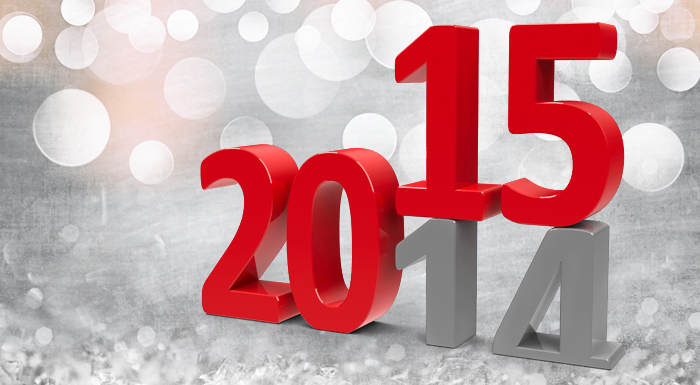 As the new year approaches, marketing and sales leaders are focusing forward.
While there are a lot of planning decisions you'll be making over the next few weeks, the big question you should be asking yourself is:
Will 2015 be the year?
The year for what? The year you finally start building that integrated marketing and sales engine that cranks out ongoing revenue.
The year that:
Your sales and marketing teams finally agree on the definition of a qualified lead
Every one of your sales leads is followed up appropriately and effectively
You have full visibility into the performance of your marketing programs
Your marketing and sales technology systems are fully integrated
Getting these issues resolved isn't easy. That's why you couldn't address them in 2014. Or 2013. Closing the gaps in your marketing and sales operations means getting buy-in from dozens of people in your organization across multiple departments, dealing with legacy technology systems and taking a few leaps of faith with technology expenditures.
So you keep putting the big stuff off.
In the meantime, you do the best you can, getting campaigns into the market and trying to generate leads that will turn into revenue.
Find a Place to Start
As the saying goes, deciding to take the first step is half the battle.
Of course, in an ever-evolving marketing landscape with multiple challenges, it's difficult to know where to start. And there's a lot of risk involved when you're making decisions about technology expenditures and major strategic directions.
Here's how you can get started:
Assess where you are now and where you need to go. Take the time to do a careful assessment of where your company is on the marketing maturity scale. There are well-established marketing maturity models that you can use to benchmark your organization. At The Mx Group, we work with the SiriusDecisions marketing operations maturity model.*
Create a business case. The SiriusDecisions model provides data on the tangible bottom-line impact of evolving your organization's marketing and sales practices. Demonstrating how an integrated marketing and sales program affects the bottom-line is a key step in opening your organization to change.
You are likely to meet resistance within your organization when proposing changes to your marketing and sales processes and technologies. Common hurdles include budget, resources, technology limitations and good old-fashioned internal politics. Change is never easy.
You may need to figure out ways to work around these obstacles. Even if you have plenty of internal support, you will probably be starting with minor, incremental steps. After you get a few small changes in place, the results you demonstrate will help clear many of your hurdles.
Solving the big challenges that face your marketing and sales operations can be daunting. It's easy to avoid them altogether. But that's not why you got into this. You have a vision of how things could be and it's time to start making that vision happen.
You may not be able to transform your entire marketing program in 2015, but you can at least map out where you need to go and get yourself to the starting line.
If you don't, twelve months from now you'll find yourself asking the question – will 2016 be the year?
*The SiriusDecisions model is only available to subscribers – if you're not a subscriber, we can provide you with access – contact us here.