How to Build Your B2B Digital Experience for Your B2C Company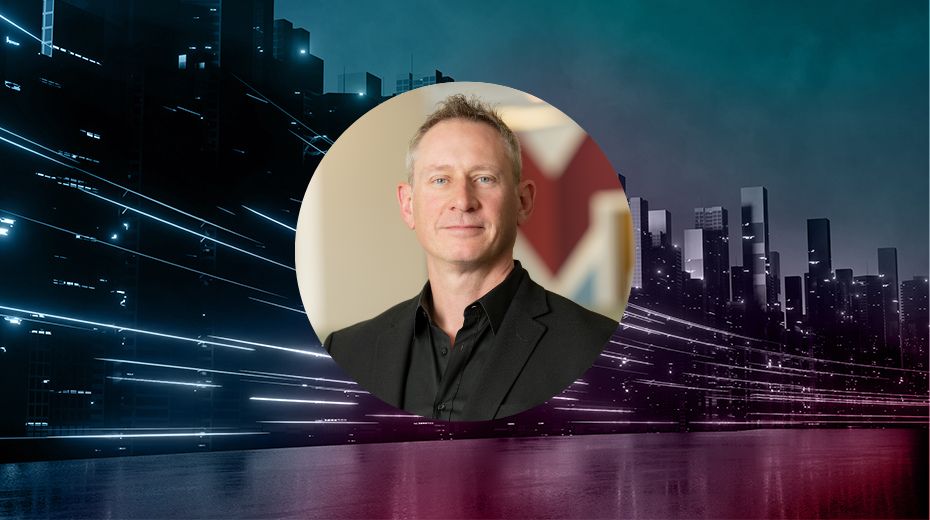 So you've targeted an entry point for your B2C organization to expand into B2B. It's a smart move to grow your brand and introduce your products, services and capabilities to a wider audience. However, as my colleagues Emily and Kelly have pointed out in their previous articles, launching a B2B brand in a B2C-dominant company is a large undertaking. As you explore the complexity of B2B with its longer sales cycles and larger buying groups while also learning how to generate memorable creative ideas that build brand loyalty, it is critical for your digital teams to design the right infrastructure to optimize the digital experience for your new B2B audience. Here are three areas to consider when building a winning B2B digital experience.
BUILD OR BUY?
Your infrastructure can make or break the marketing efforts built on it. There are several tech platforms that could be shared across the B2C and B2B sides of the organization depending on how they're set up and how they deliver against your needs.
Customer relationship management (CRM) systems: Manage your customer data and interactions, and track leads, sales and customer service inquiries.
Marketing automation platforms (MAP): Automate marketing tasks and campaigns, and manage email marketing, social media and other marketing channels.
Content management systems (CMS): Create and manage websites and digital content, and track traffic and engagement.
Analytics and reporting tools: Provide insights into business performance, and track key metrics such as website traffic, conversion rates and customer engagement.
It's important to independently consider the requirements and priorities of the B2B side of the business, along with the maturity of the existing platforms before signing on with an exciting tech stack. We'll often see the B2B side act as a catalyst for bringing in specialized or more robust CMS or analytics platforms, while also spinning up independent digital assessment management (DAM) segments and CRM and ABM instances.
CREATE THE RIGHT EXPERIENCE
Every personalized, frictionless or self-service brand experience your buyers have had as B2C customers has set the bar for what they expect as a B2B buyer. According to McKinsey & Company's Future of B2B Sales report, top-tier customers want performance guarantees offered during sale, real-time / always-on customer service, product availability shown online, a consistent experience across channels, and the ability to purchase from any channel. Failing to deliver against this risks having them look to another supplier. These expectations set the tone for what you need out of your tech stack and your creative partners.
You need a flexible, nimble content platform and process to deliver elegant, relevant experiences. A modern CMS unlocks the opportunity for you to create the seamless omnichannel experience your B2B buyers are searching for at the speed you need to deliver it. Choosing the right content delivery platform is key. Ambition and futureproofing are great, but right-sizing for your team and customer is imperative.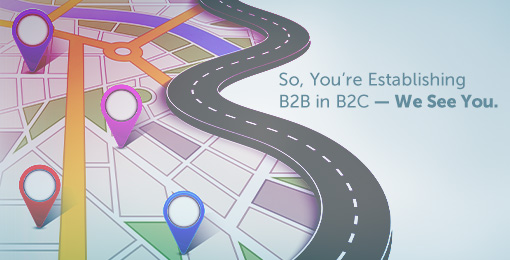 Blog Post
Building a B2B business in a B2C organization is thrilling, but where do you start? Learn the first five steps with our B2B in B2C roadmap.
B2B DATA IS DIFFERENT
Designing a data system to support complex sales processes and long-term business relationships requires more specialized data, including more technical or firmographic data, and even things like supply chain information. B2B data systems tend to be more centralized and integrated, as they need to support the needs of multiple departments and stakeholders within an organization.
A successful B2B data system uses ABM as an approach to target demand and lead generation programs with an account-centric focus. ABM leverages data (quantitative and qualitative) to focus on high-value accounts and prospects. ABM can be scaled to support extremely high-touch (1:1 — named) or programmatic accounts (with heavy use of research and personalized content) to drive awareness, engagement, interest and revenue.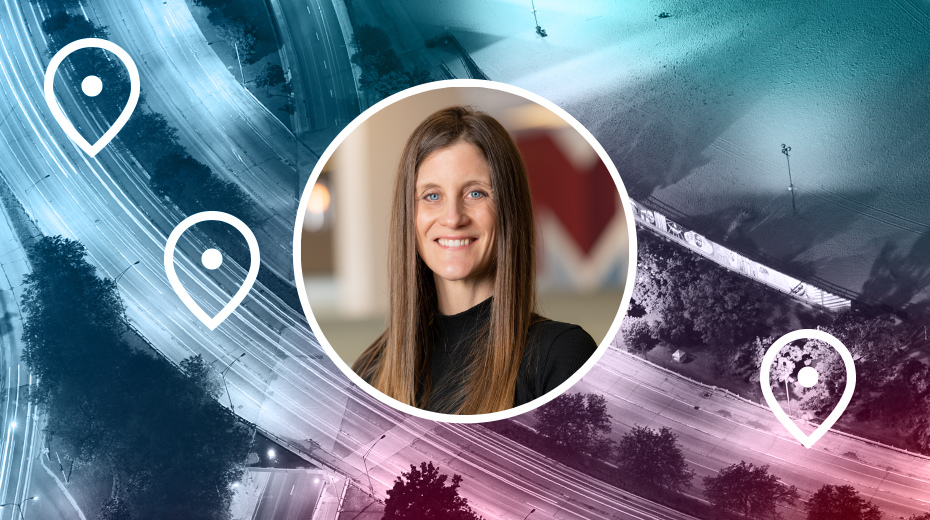 Blog Post
The Mx Group's VP and executive creative director, Emily Kleist, shares how to create better B2B creative in a B2C company.
NOT ALL TECH IS THE SAME
The tech decisions that were made for the B2C part of your company were made without B2B in mind. Start by identifying what's right for you and your team. Then, and only then, look at the existing internal stack to see if it has the things you need. Combine or bundle where you can and go a different way where it's necessary. Don't let someone else's tool selection keep you from reaching your goals. Make your numbers and the tech spend will be an easy justification.
For help evaluating any part of your current tech stack or help navigating the roadmap to the next level of digital maturity for your B2B brand, click here to connect!