So, You're Establishing B2B in B2C — We See You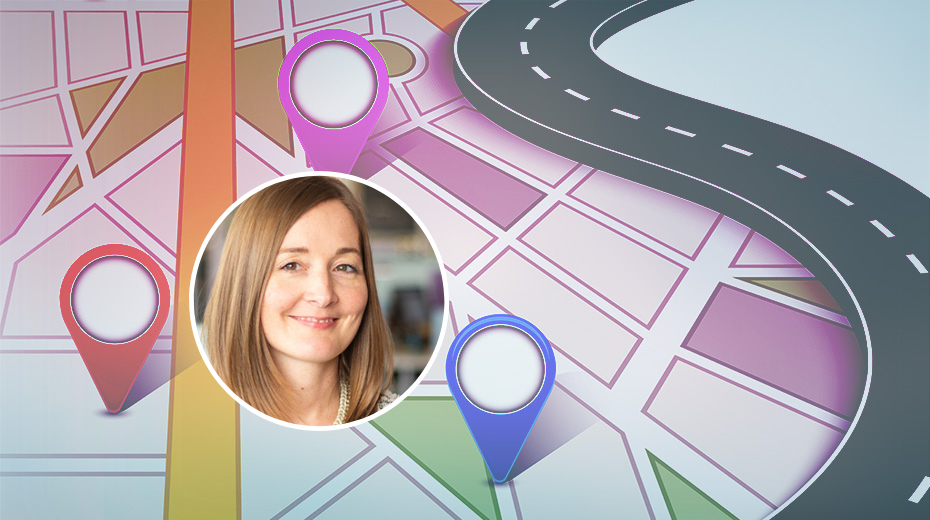 First off, what an exciting time. Building a B2B business within a B2C-dominant organization can be a career-defining moment. You're carving a new path — developing go-to-market strategies, defining new channels, building a team and perhaps even expanding the product portfolio, all from the ground up. It takes vision and guts, and the personal stakes are high. What a thrill!
And while it's exciting, we know it's not easy. We've been down this path in support of our clients, too. The reality is that you're a small (but important!) fish in a big B2C pond. Given your size you may spend a lot of time swimming against the current. Time and again, we see the need to help our clients in your situation solve these challenges:
1. Getting a big job done with limited (but hopefully growing) resources

Let's start with the obvious. You could probably use double the people to get this business off the ground. I've never seen it play out any other way. You're staffing up but can't do it fast enough. And even when you're fully staffed, at this phase of your maturity you need more hands than you can afford to bring on full time because almost everything is starting from zero. In your situation, we've found that our clients need flexibility and a broad range of talent and skills (martech, demand, creative, digital, etc.). You need talent that can augment your team and plug your gaps, and flexibility to support the growth of the people sitting at the table as your needs will inevitably evolve.
2. Demonstrating results while building the engine

So, the task is enormous: You're starting from zero, building up a team, and you need to demonstrate results to build confidence among leadership and gain access to additional budget. Such is your life! This is where we find collaborating with our clients to establish a simple roadmap can be critical. The roadmap helps in two ways. First, it helps clarify a vision for what you are building (and what it actually takes to get there). By doing so, it sets expectations for those removed from the day to day. And second, it focuses and aligns a fast-moving team. We like to set a two- to three-year roadmap with critical tollgates and outcomes defined for each stage that balance the need for immediate results while establishing a strategic foundation.
3. Setting up a digital infrastructure designed for B2B
The digital infrastructure at your organization was likely not designed to support your needs — the buying groups, the longer sales cycles, the integrations between you and your sales channel. For the most part, we see little resistance to the B2B team getting their own stack — the use cases are so different that it works better for everyone to keep them separate. Where we often see a challenge is with the website. Often, companies want the B2B site built within their site and with their resources. The challenge here is the pace at which you need to build does not jive with where you fall on the business priority list for IT. With the website being a critical hub for your business, that's not a delay you can afford. We've found success with clients by building independent sites that will integrate back into the primary site over time. And by building on the desired tech platform and with future integration in mind, we make both teams happy.
4. Carving out a B2B voice in a B2C brand
The brand is a precious asset for the overall business that must be nourished and protected. The problem for B2B leaders is that the brand expression and activations typically, and justifiably, lean heavily (if not completely) into consumer value propositions. So the challenge then becomes how to create a voice for the B2B business within the B2C brand. When it comes to this, we challenge ourselves and our clients to think about expansion rather than separation. A brand should be lived throughout the organization. As a business extends into B2B from B2C, ideally it should also extend the reach of the company's brand. To define the B2B expression of the brand then becomes an exercise in understanding the B2B buyers' needs and the organization's value proposition for these buyers, to create compelling brand expressions that will attract and compel B2B buyers while staying true to the heart of the brand.
5. Educating leadership on how your needs differ
You were brought into the organization or role to lead the B2B business because it needed a champion and because the leadership of the organization needed to stay focused on the primary business. The reality then, is that your leadership is spending 95% of their time and attention on the needs of B2C. They aren't in your world often enough to naturally understand it or empathize with your challenges. This is probably something you've already experienced and are managing. We too have learned that as partners to our clients in this situation, we must not only bring expertise to augment their team and produce great work, but we must also help them continuously educate leadership. That's why a tool like the B2B roadmap and/or defining a POV on the power of expanding a brand for B2B are so critically important to building bridges of understanding that give you and your team a greater chance at success.
Building a B2B business within a B2C company is an exciting opportunity indeed, but certainly with its own unique challenges. So, tell me, all you B2B-in-B2C marketers out there, do these challenges resonate with you? What have I missed?