Five Facts to Sell Modern Marketing to Management Right Now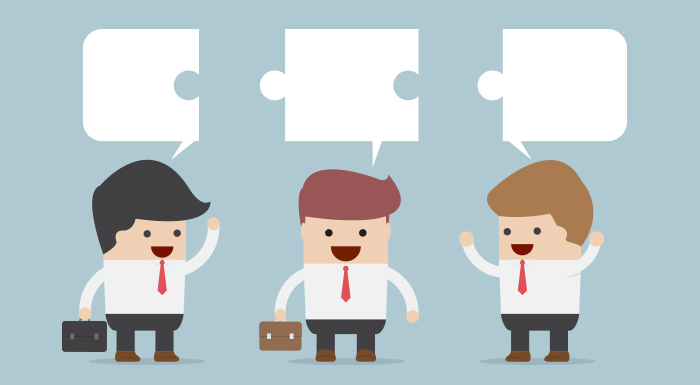 When you think about the purpose of marketing, it hasn't changed a bit. You're still expected to create awareness and interest, win market share, and drive growth. But how the job is done has changed and continues to change at a rapid rate. There's more pressure to contribute to revenue. There's more complexity to navigate, as digital marketing gives rise to more channels and technologies than ever. And there's a whole new relationship with sales, as shared funnel management continues to evolve.
You know it's past time to invest in the tools, programs and people you need to keep up in this new world of marketing — but the decision-makers you work for might not. Management wants to help, but they don't see what you see every day. You may share the same goals, but in order to reach them you have to share perspective.
If you're headed into a conversation with management about marketing technology, it's best to be prepared. Here are five management-friendly claims to make that conversation productive and mutually beneficial.
1. There's no new revenue in old marketing
According to a survey by Deloitte, 32% of CMOs are feeling increased pressure to enable revenue growth — pressure that affects every player on the marketing team.
You know marketing to modern customers with modern campaigns requires modern technology — and you know you won't hit the revenue goals without it. Since revenue matters to you and management, this angle can be a great lead-in to get them ready to talk technology.
2. The old sales process is dead
According to CEB, 57% of the buyer's journey is complete before they ever interact with sales. You need to know where your customers are in the buying cycle at all times, so you can provide relevant and timely information through their preferred digital channels — proving to them that you understand their needs. If you don't, there go your qualified leads and your revenue goals.
Make a case for a technology-based method of finding and interacting with new customers in the early stages of the journey, getting them more and more buy-ready before they talk to sales. You'll have management's attention.
3. Technology ties key efforts together
You're well aware you can't get by if marketing and sales never speak to one another. Talking is a great start, but the quality of the information your teams exchange is what takes things to the next level. Marketing and sales have to agree on the criteria for a qualified lead, how many prospects are being qualified, when, where and how. That kind of transparency is best provided by technology.
According to SiriusDecisions, sales and marketing alignment can contribute to 24% faster three-year revenue growth. Definitely work that into the technology conversation!
4. If you build it, they will come
There are twice as many marketing tech options available today as there were in 2014, many of which are redundant or don't work well together, letting qualified leads slip through the cracks.
Nobody wants lead leakage. The problem is, management might assume the answer is one magical marketing technology tool that does it all — which you know doesn't exist. The magic lies in the way your specialized tools work together to stop the leaks. The sooner you get that message across, the better.
Most importantly, don't back away from having this conversation. The facts are on your side, and at the end of the day, so is management. The development of a solid technology stack is becoming more and more central to marketing's role in a company — so once you let them in on your perspective and the realities of the digital world you're interacting with, your journey has officially begun.
5. You can modernize without breaking the bank
Even if management knows how important a modern tech stack is, they're probably wondering how they'll find the people to run it — not to mention the budget to pay for it. And they're right to wonder: Integration fees can total hundreds of thousands of dollars. Plus, according to Capgemini, 90% of companies don't have the digital skills and resources to effectively manage marketing tech.
Those concerns are serious, but here's the truth: There are ways to manage modern marketing without major hiring or cost increases. Take outsourcing, for example. Enlisting a trusted partner to securely manage your systems and their operation means you can be up and running more quickly, significantly reducing integration and ramp-up costs. And your team stays in control: All programs and operations can come back in-house whenever you're ready. For management, that's the best of both worlds!
By the way: If you've already brought the facts to management, the meeting went well and you're ready for next steps, great! Now the question is … where do you start? We can help! In just five minutes, we'll assess the readiness of your marketing operations and generate a custom report. We'll even provide a personalized action plan so you can start improving your marketing programs, from sales alignment to lead management technology, right away. Take our marketing maturity assessment today!