Five B2B Digital Experience Trends to Transform Your Business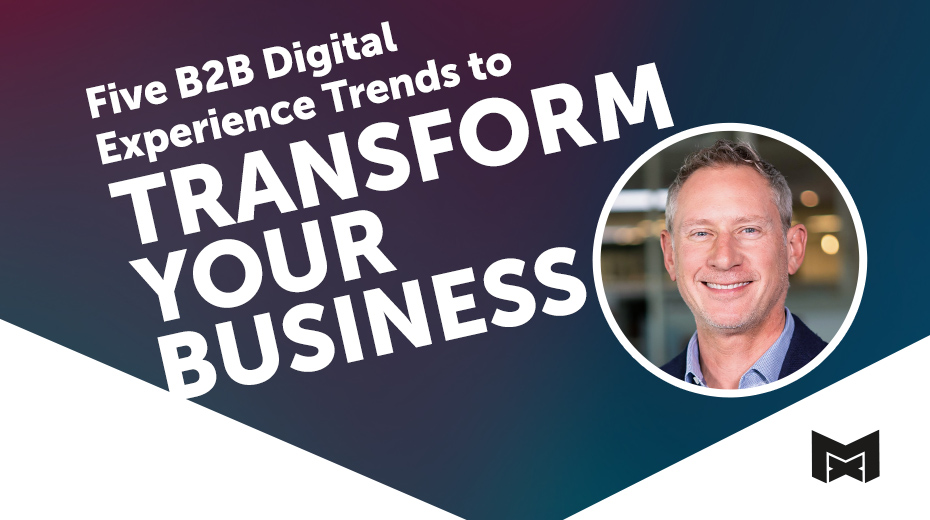 Digital Experience Trend #5
AI
OpenAI is all the rage and is worth checking out. OpenAI can do virtually any task that involves understanding or generating natural language or code. It can help you get a head start on an email, article or presentation that needs to incorporate a background of general information, or it can help you write or correct simple bits of code. The technology is far from replacing developers or copywriters, but it can be an incredibly useful tool for both. B2B brands are also using AI to combine data, offer data segmentation and assist in lead management. There are several successful companies built largely or entirely on GPT-3.
While OpenAI might not be something you're dying to integrate with your ecosystem for security, privacy or other reasons, AI is here to stay. There are many ways outside of integrating open-source tools to apply AI to your CX and tech stack, whether it's in customer service, search and solution finders, or using it on the back end to generate content at scale and create consistency of brand voice and compliance.
Overall, the digital experience landscape is constantly changing, and it's important for B2B businesses and their agencies to stay on top of these trends. You can get in touch with our DX team to discuss how we can use these trends to optimize your digital presence and drive successful marketing campaigns.