COVID-19: Creativity in Crisis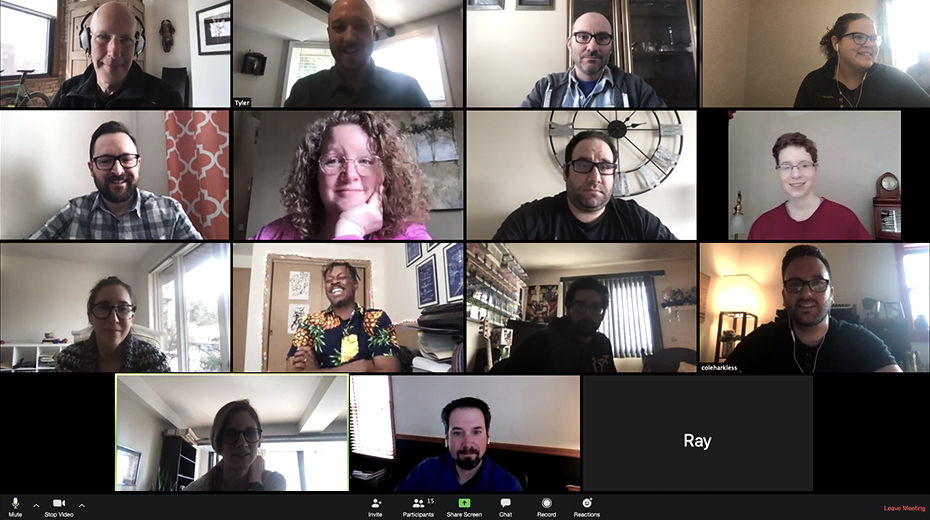 The COVID-19 pandemic has certainly caused disruption to our lifestyles and livelihoods. It has also caused unprecedented levels of creativity.
San Francisco restaurants get creative during COVID-19 crisis
Merchants get creative as they continue to sell during COVID-19 uncertainty
Churches get creative during COVID-19 restrictions
Dallas-Fort Worth workers get creative to survive the COVID-19 crisis…
Southwest Valley business owners get creative in wake of COVID-19 crisis…
Creativity loves constraints, and we're living with more constraints every day (justifiable as they may be!). Without the life raft of routine, we have to create new ways of working to get work done. We also have to create new ways of holding businesses and communities together in order to move forward together. Despite the dire circumstances, it's inspiring.
It's also a leadership opportunity for creative professionals. The constraints are admittedly unprecedented, but that doesn't mean we're unprepared. We spend our careers developing ways to generate ideas under duress and solve problems that have no obvious solutions. Right now, it's important to get involved and be vocal about how we get from problem to big idea. Big ideas will get us through this.
It's also important that we take care of ourselves and each other in order to keep the creative spirit alive. Here are three ways to do that:
"Humour and courage"
My British grandfather signed every birthday card with that beautiful message. Let yourself feel whatever you feel about what's happening in the world. And then balance it with a laugh. The physical release of laughter lets ideas flow freely.
As for courage, just remember fear doesn't make good fuel. These are understandably fearful times. For many of us, the key is to stay informed without immersing ourselves in 24-hour news. Immerse yourself in work that inspires you. Watch a documentary. Listen to a new album. Read a novel. Paint something with your kids. That's the fuel you need.
Socialize while social distancing
Creativity thrives on conversation and connection. Talk to your team members as often as you would at work. Videoconferencing takes a little more coordination than crossing paths near the coffee pot, which can (at first) make it feel forced. But the more you do it, the more natural it feels. Be there for each other. Listen to each other. Keep each other sharp. This is not the time to let ideas fizzle.
Move your mind
It's very easy to feel stuck, mentally and physically, when you can't go to all the places you normally go. But you're not stuck. And you'll find it harder and harder to achieve stillness in your mind if you don't move your body. Take a walk while you'd normally be stuck in traffic. Do some lunges while you log into Zoom. Release energy to make room for creativity.
Looking forward to seeing big ideas continue to light up these dark times.