Top 10 Questions About B2B Buyer Personas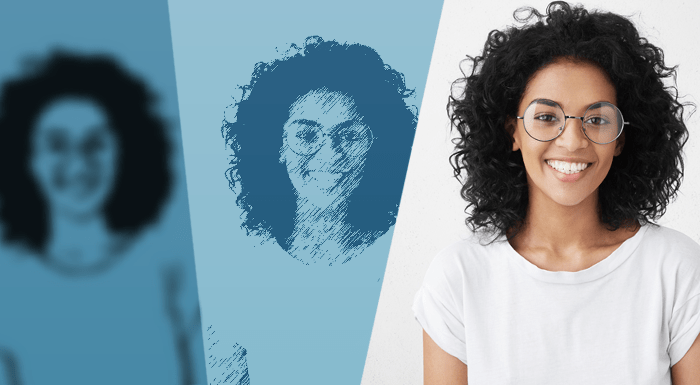 REPUBLISHED DUE TO POPULAR DEMAND!
We posted this blog in 2017, and we're bringing it back due to the many inquiries we receive from marketers about this topic. For more insights from our team about B2B buyer personas, be sure to view this new webinar on-demand.
Buyer personas are a hot topic in B2B marketing and a big piece of the puzzle when it comes to customer-centric marketing. In this webinar with Demand Gen Report, we provide answers on how to create great personas and how to dust them off and start using them if they seem to be languishing on a high shelf. We answered some great questions from participants about buyer personas at the end of this webinar, and we wanted to share them with you.

What role should Sales play in the development process?
It's important to ensure both Sales and Marketing are in alignment from a segment prioritization perspective. You will also want Sales' agreement in defining what makes up the profile of the people and the organizations within those segments. Your company needs a common definition of the market you're going after, and of a lead, so the marketing and sales teams can work together collaboratively and efficiently.
Our buyer personas aren't getting used. Any suggestions on how to activate them?
This is a very common challenge. I would recommend first trying to answer these key questions: Do your personas really represent your customers' perspectives? Do they focus on particular segments in a meaningful enough way? Do they identify pain points? Do they specifically identify the process that person went through? If you have a persona document that says things like, "We really care about reliability," or "Service is really important to us," chances are you might have a persona that's not well-executed or useful. Try going back to the research to see if it can be retooled.
If you think your personas contain many critical buy-cycle insights, confirm that your sales team is aware of how and when to use them. And, look within your marketing organization to make sure your extended teams understand how to use them. As a marketing leader, you should establish the expectation and the mandate that both Sales and Marketing utilize your buyer personas.
How often should we refresh and update our personas?
There's no one-size-fits-all answer to this question. But if you're serving a more mature market that isn't subject to changing dynamics, you can probably stretch out the life of your buyer personas. You may find that they work even longer than a year. On the opposite end, if you're looking at personas that might be targeted at an emerging or new market that is still immature, or a product / solution that is newer to your organization, they may need updating more than once a year.
The time before retirement will also depend on the feedback coming in from your team members using the personas in their respective roles. So bottom line, it's a judgment call.
When can we expect to see results from our use of buyer personas?
Generally, you're looking at one to three months to implement successful buyer personas. A big driver is the time it takes to schedule interviews with prospects and customers to get the insights you need. It's important to make sure your teams are in agreement about upfront tasks like defining segments and profiles. If those alignment pieces are already in place, then you're ahead of the game. If not, and you feel that there is a disconnect between Marketing and Sales, then you'll need to allow some time to get through that.
When it comes to conducting the actual interviews, you're likely trying to fit this into a lot of competing priorities that both you and your profile interview subjects have. If you're looking to condense your time frame, outsourcing is a way to complete the process faster.
Blog Post
What's a savvy marketer to do when they need personas but are hesitant to make the investment?
How many influencers vs. buyers within a company should we interview?
This depends on how important all the influencers are to getting your deals done. We have clients that have dedicated influencer personas because they matter that much. It's always a good rule of thumb to start with decision-makers.
What are best practices on how to approach customers and prospects to participate in a persona interview?
Believe it or not, this is usually not a "hard sell." We tell them we are a third party hired by "blank" that wants to hear about their experiences when they were looking to make a purchase decision. In some cases, we do offer an incentive for their time, anywhere from $50–$250 depending on title seniority.
How significant is the move from general persona work around a role, vs. adding vertical / industry overlay?
It depends on how specialized customer needs are for your industry. In some cases, vertical specialization insight is not important. But if you sell based on a vertical approach and customer needs and drivers tend to be very different across industries, then conducting an appropriate number of interviews across these industries will matter.
Is persona work critical to supporting ABM programs?
Personas might be less germane to ABM if you are truly working off a list of specific accounts (versus a profile of accounts) for your ABM efforts. If it is a list of accounts, we see account profiling as more valuable than personas. If it is profile-based ABM, then buyer personas can have a lot of value.
Should we provide persona details with the "lead / campaign details" we send to Sales?
Definitely — the more information you can provide to your sales team, the better. This is especially the case if they are aligned and on board with the strategy of utilizing personas.
Would a "journalistic approach" to developing insights be a good way to "tell a story," rather than just providing data points?
Yes. Whatever persona-building approach you adopt, the more you can get the buyer to tell you their detailed story, the better.
Bonus question: Can you recommend a persona planning template?
Here's a simple one to get started if you're working on your own. If you're ready to start a persona project with a team of B2B marketing experts, get in touch and let's get to work!