So You Want to Create B2B Buyer Personas … Now What?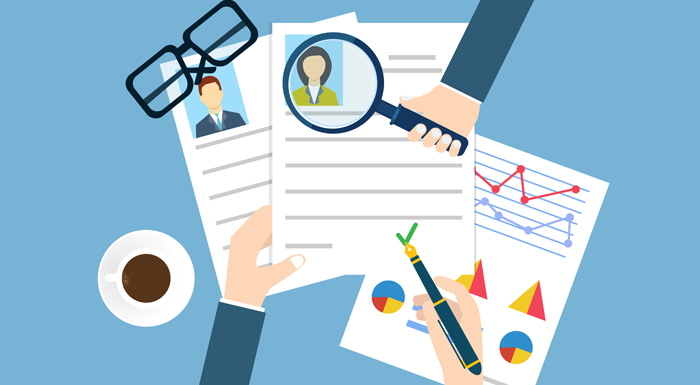 If understanding your buyers tops your list of marketing priorities, creating B2B buyer personas is a brilliant first step.
Built from interviews with real buyers, personas tell you what prospective customers are thinking and doing as they weigh their options. Well-made personas help you really get to know your customers: their needs, their challenges, their decision-making criteria. And they let you create content that resonates with buyers — building relationships that increase affinity, engagement and sales.
Of course, deciding you want personas is one thing. Knowing how to create them is another. By following this guide, you'll be on your way to having insightful buyer personas to set you up for success.
Step 1: Get the Lay of the Land
Before diving into the nitty-gritty research of persona creation, you have to decide what you want to know.
First, sit down with Sales and discuss how they determine fit. Do they qualify based on company size? Industry? Purchase history? (If you've aligned your marketing and sales teams, you might already know these answers!)
You can find even more insights by analyzing your database. Search for patterns in demographics, behavior, or other factors your company tracks. Examining your best customers first can give you a good idea of what to look for as you move into the research phase.
Step 2: Find Your Subjects
Interviews are the cornerstone of a B2B persona creation process — and knowing who to interview is crucial. If you've created a market map (a high-level overview of the industries, sectors, sizes, etc. your company targets), be sure to interview across a variety of segments, so you can get a useful cross-representation of your potential buyers. And if you know the job titles of the decision-makers you're targeting, try to find interview subjects with similar titles. Otherwise, you could leave valuable insights on the table.
You'll want to speak with people who recently purchased from you, to learn what you do well. But make sure you also talk to people who considered buying from you and didn't. By identifying what pushed them away, you can learn whether you have a deeper problem to address. Finally, interview people who didn't consider your solution at all. What would have put you on their radar?
How many people you interview is up to you — I recommend five to 10 people for each segment you choose. However, when you start predicting subjects' answers accurately, you're probably done.
Step 3: Ask, Then Listen
To keep your interviews focused, I recommend asking questions based on the Five Rings of Buying Insight™:
Why do buyers invest in solutions like yours?
What do buyers want your solutions to achieve?
Why would buyers decide not to purchase from you?
How do your buyers purchase, and who influences their decision?
What are your buyers' top deciding factors when purchasing a solution?
If subjects answer these questions thoroughly, you'll gather insights about demographics, company hierarchy, pain points, modes of communication and more. Record these interviews to share with your team — there's plenty you can learn on a second listen.
Step 4: Create Your B2B Buyer Personas
Finally, it's time to transform your raw materials into something your team can use. Sift through your interviews for shared traits across your subjects. No two buyers are identical, so it's more important to understand patterns than to catch every nuance.
When you're ready to compile your data, I recommend breaking it into key categories:
Differentiators: What's this buyer's unique challenge or goal?
Product connection: What are their pain points? How do they feel about your solution?
Buying insights: How do they approach the customer journey?
Segment insights: How is their company type different from other types?
As you write your personas, remember: They're people, not data! Use first-person language, and represent personas with photos of real people. I like to name personas based on their job function (Operations Oscar, or Marketing Meg). It can feel silly, but it helps!
Persona creation takes time, effort and insight; believe us, there are plenty of buyer persona questions that you must answer to be successful. But if you get it right, you can find the right message, medium and offer for each buyer — and seriously increase your odds of conversion.
If you're ready to get started, The Mx Group is happy to lend a hand. We've been creating highly actionable personas for our clients for years, and we can do the same for you. Get in touch, and let's get the customer insights you need.