Build a Customer Centric Foundation for Today's B2B Buyers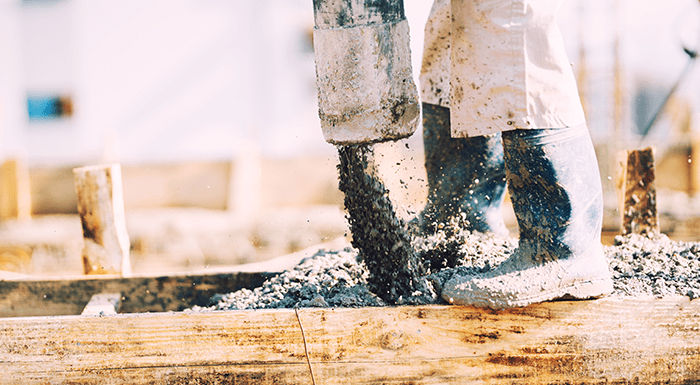 Customer centric marketing is a marketing approach that ensures messages and experiences are focused on the needs, interests and behaviors of customers above all else. To do this effectively, you need a blend of insight, strategy and data.
If you are a B2B organization, the time is now to embrace the concept of customer centric marketing, or at least begin the process of doing so, or your days are numbered … Yes, I'm that sure it is the foundation and future of B2B marketing, and here's why.
A New Age of Customer Expectations
The old ways of doing business in the B2B world are fading fast, displaced by a new set of expectations among millennial buyers. Already, 73% of millennials in the workforce are involved in B2B purchasing decisions, and their numbers are growing. They surpassed baby boomers as the largest generation in the workforce in 2016, according to Pew Research.
Generational displacement in the workforce is nothing new, of course, but there's something different this time around. TIME magazine famously — and disparagingly — dubbed millennials the "Me Me Me Generation" in 2013, and there's a kernel of truth in that. While research subsequently cast some doubt on the claim that millennials are more self-centered than previous generations, there's no doubt that their expectations have been shaped by the kind of relevant, personalized — i.e., customer centric — messaging they're used to receiving from their favorite B2C brands. They've also come of age in a technological environment where they have 24/7, on-demand access to whatever information they want or need in any stage of the buying journey. To believe that those ingrained attitudes don't carry over into the workplace would be naïve.
Personas Are the Building Blocks of Customer Centric Marketing
That, in a nutshell, is why customer centric marketing is crucial to the future success of all B2B organizations. It should be embraced as the linchpin around which demand gen strategies are built going forward, and there's already strong evidence that the results justify the effort. Personas are the basic building blocks of successful customer centric marketing, and research by SiriusDecisions demonstrates that a demand gen strategy using customized messaging built on personas doubles the sales pipeline.
Personas can help you create more effective marketing, enhance your understanding of how your products are perceived by prospects and customers, and provide raw material for developing new tools and content. The cumulative power of personas enables you to transcend a basic level of understanding about your audience and push through to more meaningful insights that can activate deeper customer connections. This is a central tenet of customer centric marketing.
Customer Centric Culture Is Built on Deep Insights & Broad Support
Becoming customer centric requires you to get "inside the head" of your targets. Conducting the research needed for effective persona creation provides you with just such a window into your customers' mentality. By going through the process, you acquire a more thorough understanding of the things that are most important to your customers and the drivers that motivate their purchasing decisions.
Once created, personas must be effectively utilized. That requires buy-in and support, not just from Sales and Marketing, but also at the C-level, followed by socialization across the entire organization. When that happens, personas generate internal momentum for a customer centric culture. They also foster alignment between Sales and Marketing, and they facilitate a customer-facing voice built on those customers' own actionable insights. These are big reasons why 77% of the most successful content marketers use personas, in contrast to just 36% of the least successful ones.
The Path to Understanding What's Truly Important to Your Customers
As Adele Revella, founder and CEO of Buyer Persona Institute and author of "Buyer Personas: How to Gain Insight Into Your Customer's Expectations, Align Your Marketing Strategies, and Win More Business," puts it, "Buyer personas enable B2B organizations to move beyond their internal biases and start down the path to understanding what is truly important to their customers." That's the gateway to becoming a customer centric organization.
Buyer personas enable B2B organizations to move beyond their internal biases and start down the path to understanding what is truly important to their customers.
In order to use personas to create a customer centric culture in your organization, you must get your customers to tell you their stories, Revella says. Your customers' needs change as they pass through different stages of their buyers' journey, and you must be prepared to provide them with the information they need to feel confident about the choices they make at every step of the journey. To do that, you must understand what problems they're looking to solve, what challenges they need to overcome, what's important to them, what excites them and what turns them off.
When it comes to persona creation, "The important thing is that you find a way to elicit insights directly from customers through a process that prompts them to share personal insights about their own buying experiences," Revella stresses.
Why Aren't More B2B Marketers Doing This?
Some of Revella's advice might seem almost self-evident, but here's the hard truth. Despite the well-documented role that properly created personas can play in enabling customer centric marketing, fewer than half (42%) of content marketers are actually talking with customers to understand their needs, according to the Content Marketing Institute's B2B Content Marketing 2019 trend report. With persona-based marketing shown to provide 28% higher campaign response rates and increases of 10–25% in marketing-influenced revenue, why aren't more B2B marketers racing to adopt this cornerstone of customer centric marketing (SiriusDecisions 2017 B-to-B Buying Study)?
One reason is surely that doing this the right way isn't easy. Creating the kinds of personas needed for effective customer centric marketing requires a significant commitment of time and resources, a lot of prep work, and support at multiple levels of the organization. But, circling back to the prediction at the beginning of this blog post, is not doing it even an option?
We think not, and a great way to get started is by downloading our new ebook, "Your Guide to B2B Customer Centric Marketing." It offers step-by-step advice on how to develop an effective persona-creation process, along with strategies to match your efforts to available resources. You'll also find valuable content on ways to infuse customer centric elements into different aspects of your marketing, from content marketing to nurture journeys to website design, all illustrated with real-world examples.
At the start of this post I made the bold claim that adopting a customer centric marketing approach is critical to you as a B2B marketer. And I truly believe that. I always aim to deliver valuable content that can benefit marketers in their journey — and I highly recommend our ebook because it provides not only the strategic underpinning you need, but also great examples that show how to actually bring it to life in your work.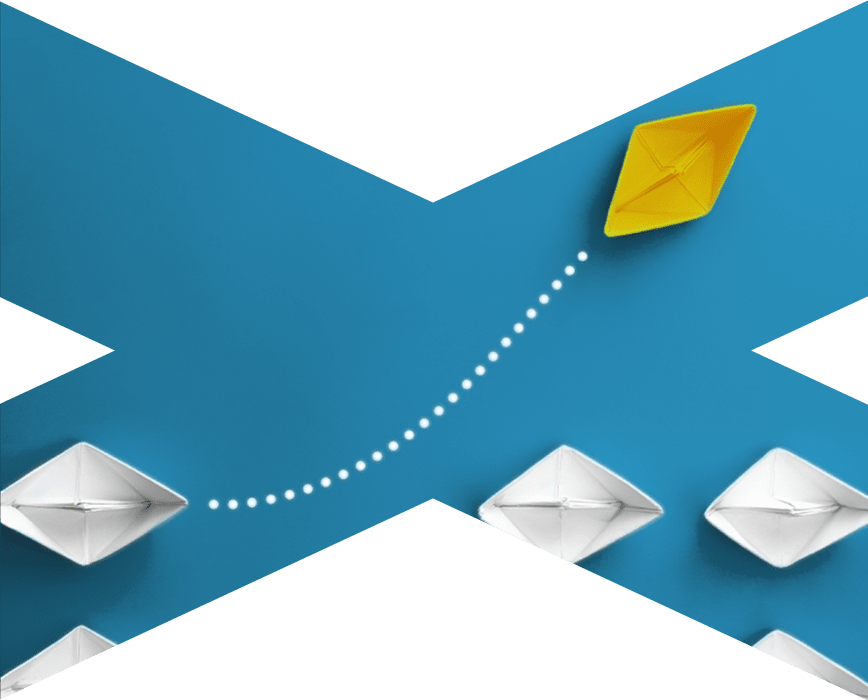 eBook
B2B marketers who can meet these expectations will gain a competitive advantage in the marketplace. Customer-centric marketing is critical to your future success.