B2B Omni-Channel Marketing — A Framework for 2021 Planning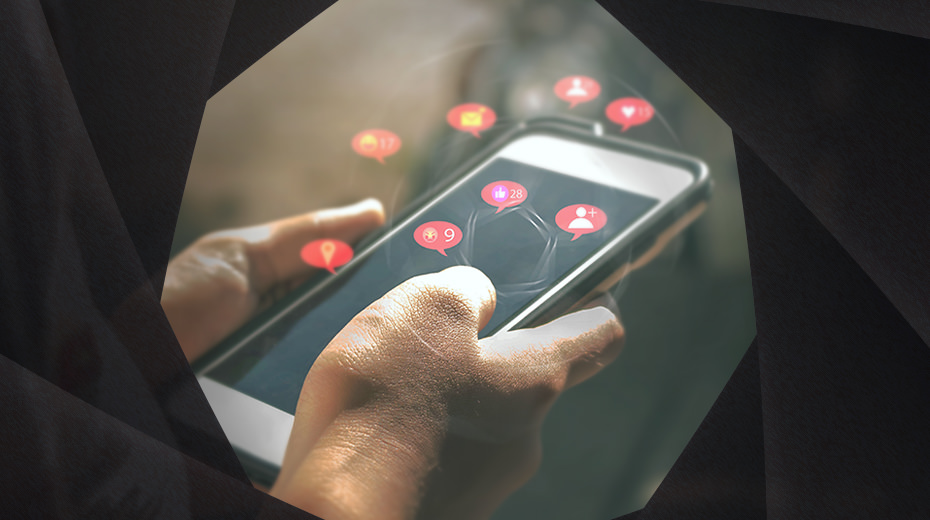 OMNI-CHANNEL MARKETING DEFINITION:  According to Forrester SiriusDecisions, effective omni-channel campaigns "surround high-propensity buying groups in digital and non-digital ways, with relevant content delivered in the context of who they are, what they need, and when they're ready to engage."
---
2020 has been a dramatic year, and it seems like we need to be poised to expect continued disruption. But of course, we need to be strategic, not knee-jerk, when it comes to our marketing efforts and our 2021 B2B marketing planning.
This spring, many marketers were scrambling as events were being canceled. It was understandably upsetting. Many B2B marketers had put too many eggs in one basket — counting on events for a major source of their lead generation. Now we have a little more information and perspective. Though disruption may continue to be unavoidable to a certain extent, now it's more of a "known unknown."
As you look to 2021 and try to create a marketing plan that helps you expect the unexpected, it's more important than ever to move forward with a B2B omni-channel marketing mindset. This can help you distribute spend and expectations across a wider variety of channels and tactics — leaving you a little more wiggle room to adjust if there's a piece of your plan that no longer makes sense.
Though disruption may continue to be unavoidable to a certain extent, now it's more of a 'known unknown.'
Moreover, B2B omni-channel marketing is the most effective approach to reach today's buyers. McKinsey reports that the average B2B customer now uses six different channels over the course of their decision-making journey. As digital buying expectations increase, and remote and on-site work continue to blend, an approach that bridges digital, traditional and human touchpoints is crucial for driving business outcomes.
Placing your messages and content where your buyers are can really pay off. In fact, McKinsey notes that sellers who meet customers at different points of their buying journeys help win over reluctant buyers. That translates into a 20% increase in leads, a 10% growth in closed deals, and as much as a 20% increase in velocity between qualifying a lead and closing a deal.
B2B Omni-Channel Marketing Also Drives Successful ABM
We're hearing from many marketers who are looking to lean into ABM for 2021. It's a great opportunity to align with Sales and ensure your time and resources are focused on winning the most attractive accounts. As you expand beyond traditional demand generation to ABM, the need for effective omni-channel programs increases.
When some people think "ABM," they think technology, but technology is only part of the story. The truth is technology is a useful enabler of your ABM program, but if you're just getting started with ABM you can still execute an effective program without the latest tech. What really matters is getting the data, strategy, and channel mix right. Let's dive deeper into the channel conversation.
Much of the information you'll find about ABM explores the digital components of ABM, but be careful not to narrow down your tactics to digital-only. We recently collaborated with one of our clients on an ABM program that had a 40% success rate. A crucial part of the program's success came down to the omni-channel marketing approach, which included:
Telemarketing
Direct mail
Email
Digital advertising
Social media
Digital assets
Sales activity
All of this was executed within the client's existing tech stack, including their website and marketing automation platform, and without the additional purchase of any specific ABM technology. The graphic below represents the digital and non-digital interactions that drove the success of this program.
B2B Omni-channel Marketing: A Four-pronged Approach
Regardless of whether you're just getting started within a simple tech stack or continuing to evolve your approach with all the bells and whistles, B2B omni-channel marketing campaigns require thoughtful coordination of people, processes, and (at least basic) technology to work. I recommend you check out the SiriusDecisions Revenue Technology Model, which helps organizations improve the results of their demand generation and ABM programs through four interconnected technology layers.
Data: collecting and refining disparate data into usable outputs related to accounts, contacts, buying groups, buyer roles, and pain points
Analytics: answering key questions to deliver insights to enable human interpretation and smart program design
Orchestration: turning insights into coordinated marketing touchpoints
Delivery: activating campaigns by facilitating interactions and engagement
In this research brief, "Using Technology to Orchestrate True Omni-channel Campaigns," Forrester SiriusDecisions lays out a "crawl, walk, run" approach you can employ to prepare the right technology roadmap and investments.
Learn More from Our Webinar
There's more to share! I recently hosted a webinar with Forrester Analyst Malachi Threadgill to explore omni-channel ABM. We took an in-depth look at how we employed data, buyer insights, and a new creative approach to deliver omni-channel ABM that resulted in a 40% success rate, translating into $44 million in annual revenue potential. You can watch the webinar here on demand:
Need some help tackling your technology roadmap? Want an infusion of fresh creative to deliver relevant B2B omni-channel marketing content? Let's chat!