B2B Creative for B2C Brands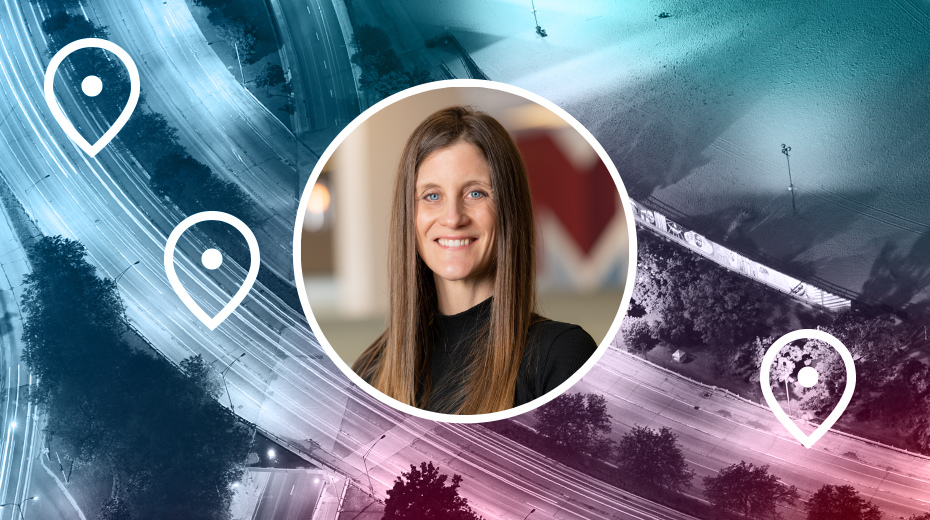 Creating the B2B version of a B2C brand is a big endeavor, in every sense of the word. First impressions matter, and when your business buyers interact with creative that addresses them personally, they should feel seen — and excited. That's no small feat.
The most important thing to remember — and commit to as a team — is that you can't let complexity erode creativity. It happens all too often, and it's becoming more and more critical. Here are five ways to strengthen your commitment to better B2B creative.
1. Good creative creates growth
The LinkedIn B2B Institute and System1's recent test of 1,600 B2B creative ads found 75% of the work actually ineffective ­— meaning not memorable or emotionally impactful to B2B customers. Considering the effort put into strategy, concepting and production, an "ineffective" outcome qualifies as a creative crisis.
The highest-ranked B2B ads can help grow a B2B brand an average of 3%. That means if your creative is ineffective, the only way to keep pace is to outspend your competitors — something no brand wants to do ever, but especially not in these times of economic uncertainty. And especially not if your brand's B2B advertising budget is smaller than its B2C budget.
2. B2B buyers have big feelings
B2B buying is humbling. It's cause for insomnia and introspection and conversation. It's exactly when emotional advertising has its strongest effect.
The only difference between your brand's B2C and B2B advertising should be the stories and scenarios depicted. It shouldn't feel like all the courageous, "cool" and memorable creative is on the B2C side, and B2B "has to" be more rational than emotional. Help B2B prospects open up by playing to the very real feelings they have about the very real challenges they're trying to solve for in their purchase decisions.
3. B2B teams require different talents
It's common to find CMOs at the head of a B2C brand team and for creative to be central in the team's conversations.
The casting is a little different on the B2B side. Engineers and product experts become highly influential due to their ability to communicate the complexity of the offering. Marketers are often hired for their ability to navigate the complexity of the comms and technology. These skills are important, but not enough on their own. Remember, creative matters to your growth goals, so make room for it at the table — internally and on your agency team. It's worth the investment because it makes your other investments more effective.
"Creative is always going to be the most scrutinized thing a marketer invests in because it seems like 'arts and crafts,'" according to Peter Weinberg, global head of development for the B2B Institute. "Creative is the biggest driver of financial performance and is a major multiplier on profits."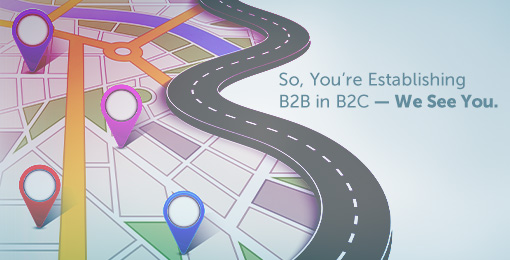 Blog Post
Building a B2B business in a B2C organization is thrilling, but where do you start? Learn the first five steps with our B2B in B2C roadmap.
4. Early wins earn trust
Strategists are excellent leaders of brand development, especially in the beginning. They hold marketing teams accountable for balancing quick wins with long-term growth — essential for earning trust early in the process. Considering how critical the creative will be to your long-term growth, a quick win in the form of a smart ad or activation can get things in motion and motivate business stakeholders to continue supporting your efforts. So assemble the team early and keep creative involved. The more the creative team knows about the budget, stakeholders, challenges and opportunities, the better.
5. Creative unlocks technology's potential.
Because B2B marketing is inherently more complex than B2C, your tech stack will be more complex, and so will your website. Let that stimulate, rather than stifle, creative ideation.
Remember what keeps your buyers up at night. Make the website a place that helps them see themselves at the top of the hill, as much as it helps them learn about and interact with your brand. You can't do that well without a creative idea that builds brand loyalty. Don't let it be buried behind product details or proof points, or impressive-seeming functionality. If your site makes buyers feel seen and understood first and foremost, and also offers them a modern experience that eases the path to purchase, they'll have a hard time turning away.
It's not easy, but it's very possible to make your B2B extension of a B2C brand highly effective. If you're in the middle of establishing B2B in a B2C business, or just thinking about it, let us know what you're facing. We'll help you avoid a creative crisis!