Digital
Transformative Web App Boosts Trial to Purchase
Challenge
Wonderlic, a provider of online assessments that help companies during the hiring process, faced two major challenges. The first had to do with functionality: Their platform made it difficult for companies to compare candidates who had each taken multiple Wonderlic assessments. The second had to do with positioning: Though Wonderlic offered digital options, some competitors were moving toward a pure software-as-a-service (SaaS) model that was changing customer expectations.
To increase customer satisfaction and regain its competitive advantage, Wonderlic turned to The Mx Group to assist with this important digital development project.

Solution
Wonderlic partnered with us to develop Wonscore, a responsive web app that addressed both major challenges. Wonscore came with the capability to consolidate candidate results from Wonderlic's three most popular assessments into a single composite score, which streamlined the process from start to finish. We also built a custom e-commerce solution that integrated directly with the web app and back-office systems to create a truly self-serve digital experience, from trial to purchase to onboarding.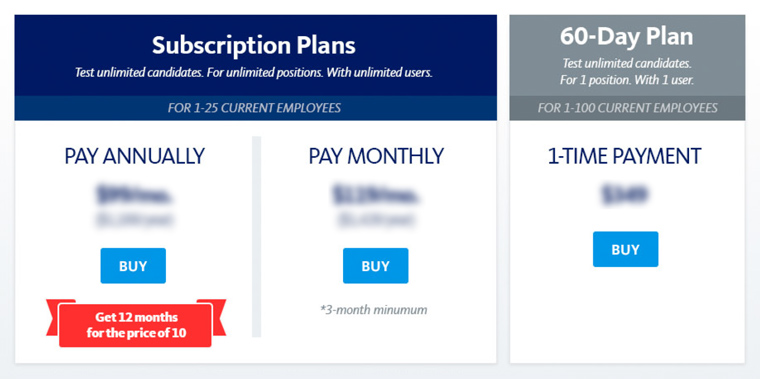 In addition, Wonderlic wanted to use this project as an opportunity to evolve its traditional development process into a more modern stack of technologies, allowing for rapid deployment and more efficient ongoing support. Working with the Wonderlic development team, the cross-disciplinary Mx team provided architectural, technical and design support to build Wonscore using microservices architecture and technologies, including AngularJS, Node.js and MongoDB.
The initial build for Wonscore, including the score consolidation and the e-commerce solution, took approximately nine months. Following the app's launch, The Mx Group worked with Wonderlic for an additional six months to add enhancements.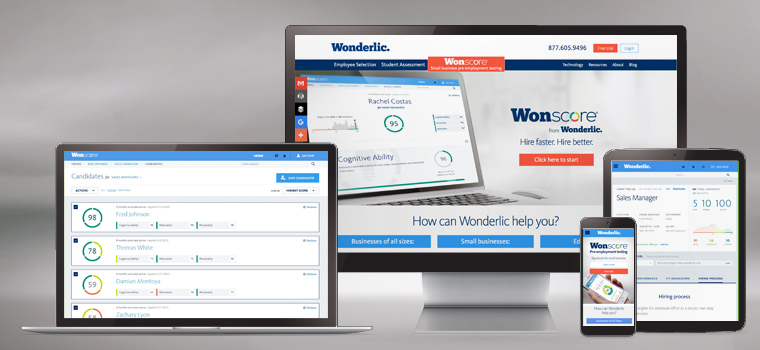 Impact
The Wonscore app has been enormously successful in the market, driving strong sign-ups and a continuous increase in revenue for Wonderlic. In the first 14 months following launch, Wonderlic saw thousands of sign-ups, with more than 1 in 4 converting from trial to purchase. Its monthly recurring revenue from Wonscore grew by an average of 10% each month.
In addition, Wonderlic has continued Wonscore's momentum by expanding its target market to include much larger companies. Wonderlic is working with other human resources software providers on an extendable API platform that can be integrated into many popular applicant tracking systems and HR tools.

Looking for help to digitally transform your business? Get in touch with an Mx expert. For inspiration and to stay up to date with B2B industry insights, subscribe to our blog!
Looking for a partner?
We help brilliant B2B businesses think bigger and perform better. Don't hold back; bring us your toughest challenges.
Let's Talk
Looking for a career?
We're drawing more top talent to our team every day. Come be a part of the biggest thing happening in B2B.
View Job Openings