The Mix
The Mix is The Mx Group's quarterly magazine, chock-full of curated content for B2B marketers. Dig in and gain expert perspectives on topics related to B2B marketing strategy, demand generation, sales enablement, digital transformation, creative development and more.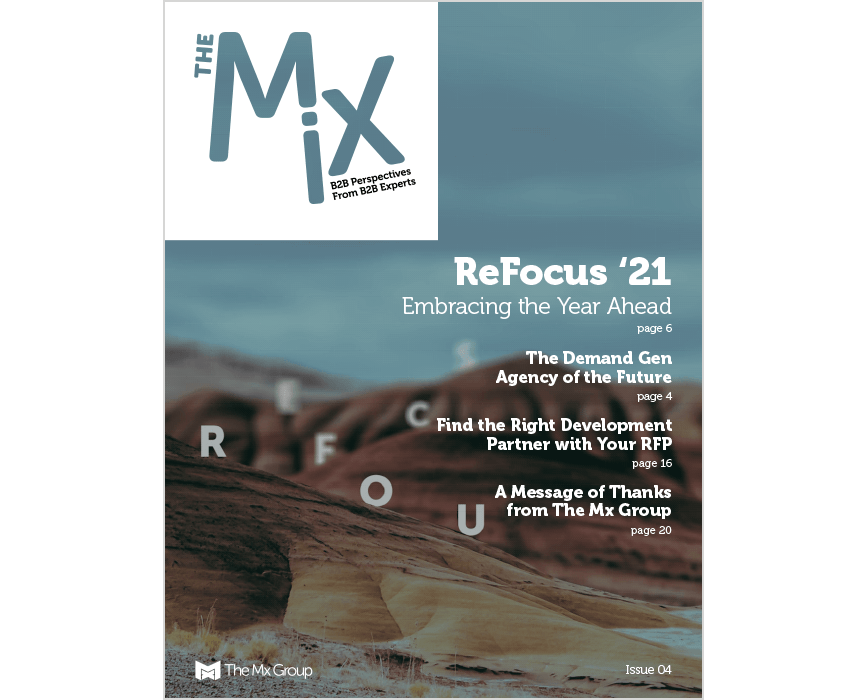 2020 is behind us and there's no looking back. Time to refocus and take into consideration new B2B buying and selling practices, revitalizing your brand, and revamping your website for a better digital customer experience. In this issue of The Mix, you'll find thought starters and practical advice on how to adjust your B2B marketing plans to today's realities.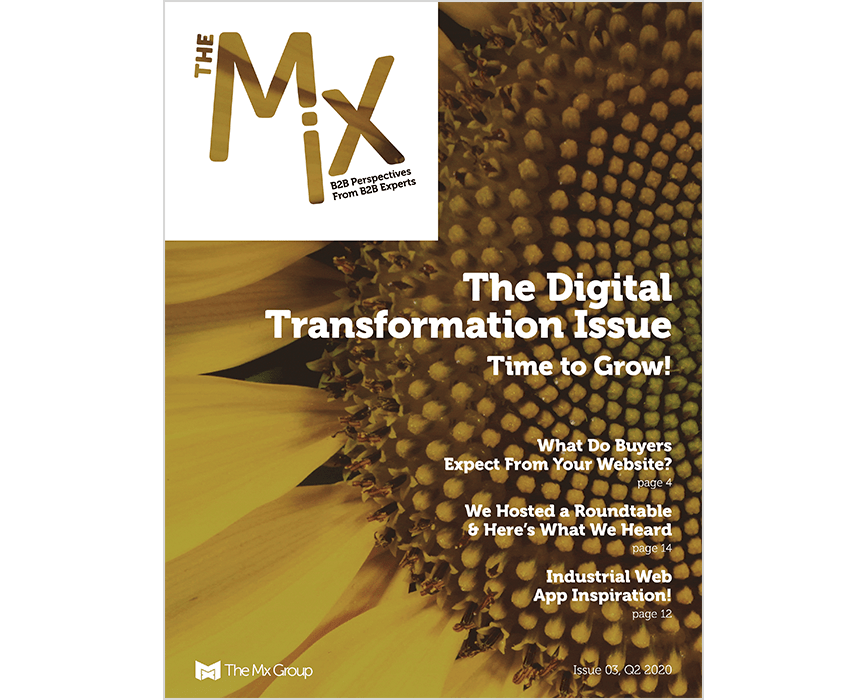 Summer is here and digital is hot. Are you on board? In this special digital transformation issue, hear from our V.P. of Digital, Kevin Coe, about the three key elements your company needs to be considering to accelerate growth, learn more about what today's buyers are expecting from your website, and read about real-world challenges B2B marketing leaders are facing from a recent roundtable we hosted.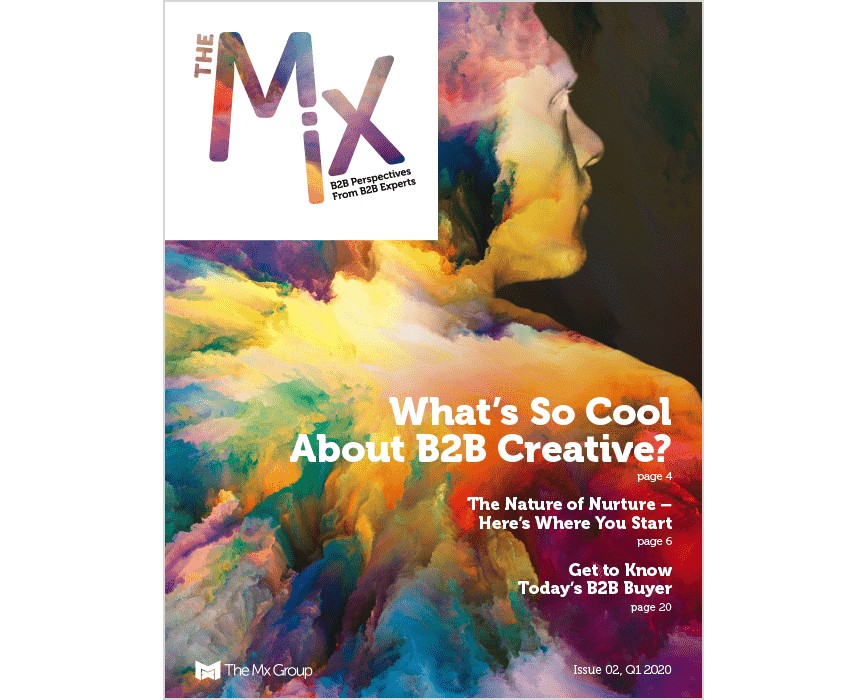 In this issue: Ever heard that B2B creative isn't all that cool? Well, our managing creative director, Emily Kleist, has something to say about that! And if you know you want to create personas but aren't sure where to start, we've got a guide — from basic to deluxe options. Plus, learn more about how to start your nurture program off right. And if you want to understand today's B2B buyers, we're sharing stats and insights, including many from millennials.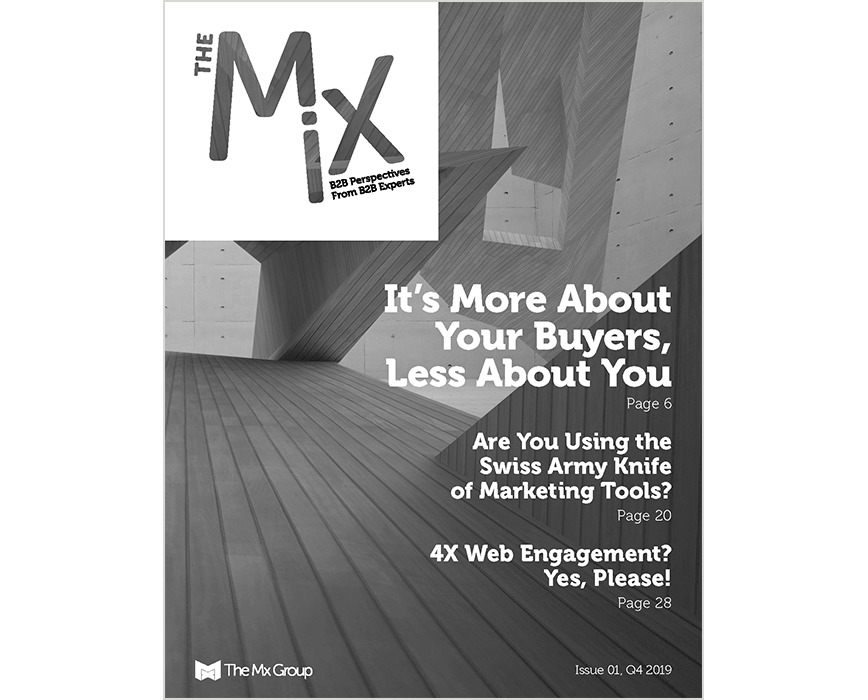 Issue 01
In this issue: What does it take to deliver an exceptional customer experience? Our CEO, Andrew Mahler, shares his hot take on this topic. And when it comes to demand generation vs. lead generation, what's the difference and which is the winning strategy? Learn more about how multi-functional interactive content is, and check out a case study about a highly successful 3D interactive sales tool we recently launched.