Report
The Trends That Will Shape Social Media Marketing for B2B Brands in 2023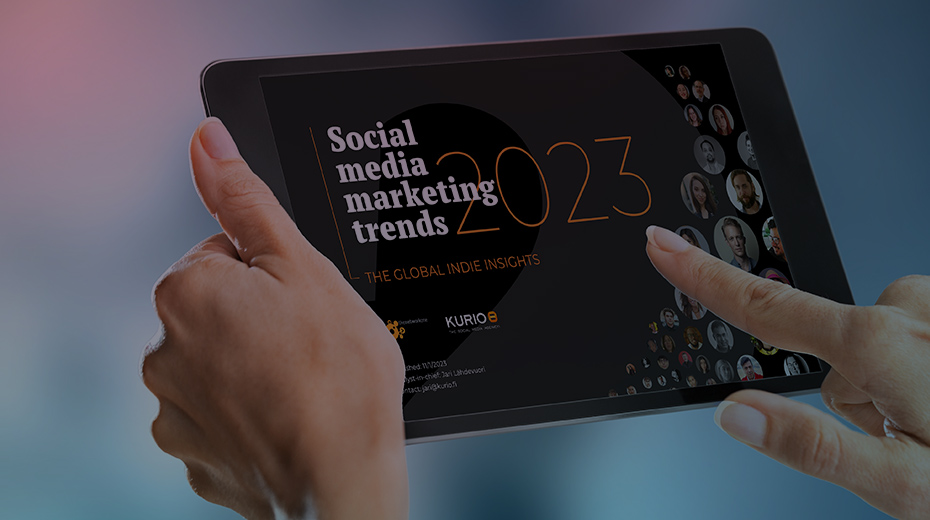 No marketing channel evolves as quickly as social media. If your B2B brand can stay at the forefront of the ever-shifting social media landscape, you can build a hugely valuable audience.
That means it's not enough to know where social media marketing is today. As a B2B marketer, you need to sense where it's going in the future if you want to execute social media marketing strategies that move the needle.
To help marketers get a sense of where social media is headed next, thenetworkone (a network of over 1,200 agencies around the world) and Kurio (a social-first creative agency based in Helsinki, Finland) partnered to gather predictions from about 40 social media marketing experts across 25 award-winning independent agencies. One of those experts was Laura Marzec, content director at Imagination, a part of The Mx Group.
One of the biggest takeaways from the report? B2B brands stand to be the biggest winners on social in 2023. Here are three things that B2B marketers should consider this year:
B2B companies have the chance to humanize their brands on social media.
Historically, B2B brands tend to be more conservative with their brand personas than B2C brands. But personalities win the day on social media. (Yep, even on LinkedIn.) Those B2B brands that can get comfortable letting their hair down and showing their more playful side could begin to see follower counts and engagement trend upward.
Influencer marketing can work just as well for B2B as B2C.
Influencers look a little different in the B2B world than in the consumer-focused culture of TikTok, but they can be just as important to building your brand equity and driving leads. Influencer marketing presents B2B brands with two big opportunities this year: partnering with the right thought leaders to access their followings and identifying and building the social presence of the influencers they already have within the company.
Employee advocacy remains an underused lever for social amplification.
People trust other people more than they trust brands. Gartner finds that there can be six to 10 employees involved in a B2B purchase decision, and when your employees are promoting your content, it's more likely to get in front of those decision-makers. When employees are empowered to share content from and about the company, the compounding effects can be a major difference-maker on social.
Ready to dive into the full report? Download Social Media Marketing Trends 2023 now and start positioning your brand for long-term success on social.
Get the Report