News
Join us at this year's B2BMX Experience!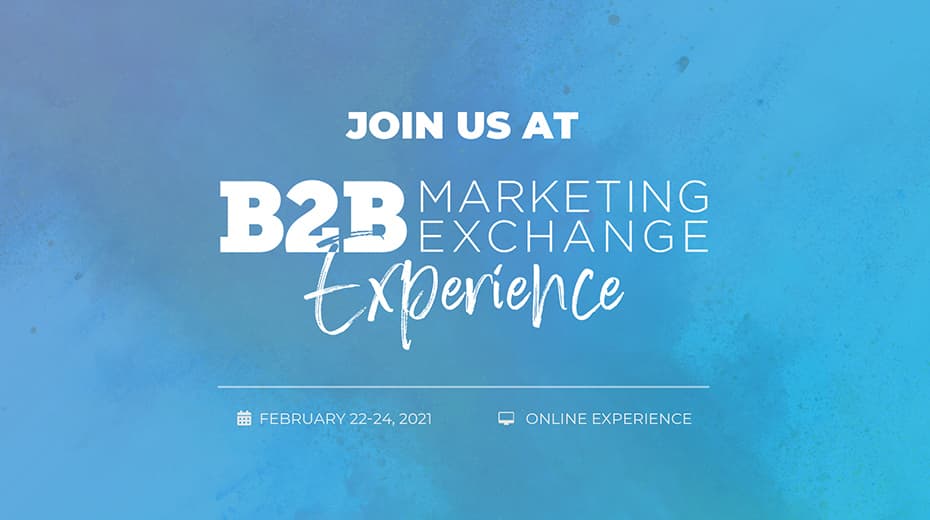 Once again, The Mx Group is a proud to announce our sponsorship of B2BMX, one of the largest annual conferences for B2B marketing experts in the country. This year's virtual event is called the "B2B Marketing Exchange Experience" and promises to provide new insights on how to remix channels and formats to reach buyers in a hybrid world; help marketers refresh their minds, and renew their creative focus.
During the conference, on February 23 from 11-NOON CST, The Mx Group will be hosting an exclusive Roundtable event, called "Digital Transformation – How Are You Making it Work?" Mx's COO, Nathan Ulery, and Mx's V.P. of Strategic Planning, Kelly Olson, will moderate this small group session for high-level B2B marketers, with the goal of exchanging ideas surrounding B2B digital transformation efforts, successes and pitfalls. They'll also discuss what roles members of the C-Suite need to consistently play in order to truly help their organizations digitally transform.
To register for B2BMX and view the full conference agenda, please click here. We hope to "see you" at our Roundtable event or virtual booth!