Why Journalistic Content Is Important for B2B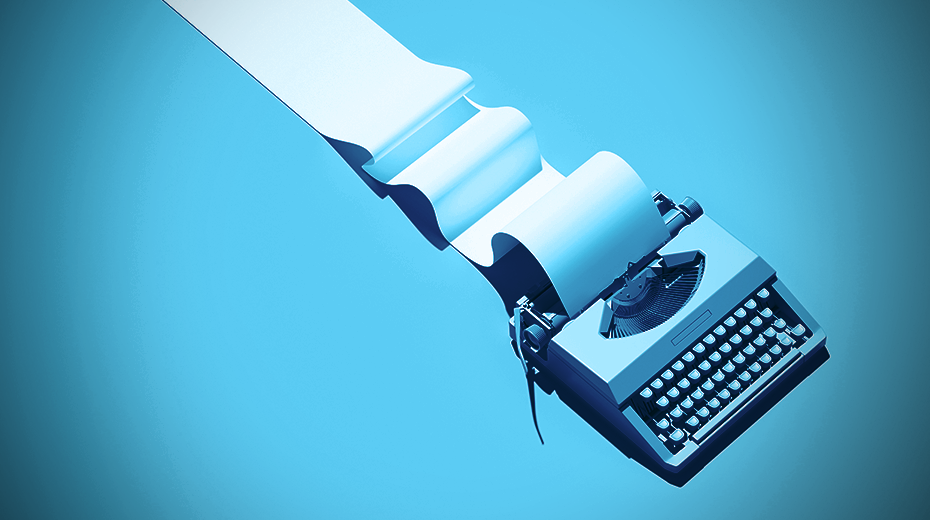 Content marketing is the fuel that powers the B2B buyer's journey. In fact, according to the Content Marketing Institute, 71% of B2B content marketers believe content marketing has increased in importance in the last year.
Although many marketers understand that a strategic content marketing program is important, actually creating engaging content is another story.
To take your B2B content marketing strategy to the next level and move your buyers through the marketing funnel, you need to create audience-centric journalistic content.
What Is Journalistic Content?
Journalistic content places the focus of your content marketing strategy on the needs of your audience. Marketing content is brand-centric. It creates content on product information, services, features and selling points. And while marketing content is important, it doesn't position your brand as a thought leader.
Journalistic content tells a story. It provides context, answers questions, resonates emotionally, gives anecdotal insights, offers customer case studies, highlights your experts, promotes a brand's thought leadership and helps customers address their pain points. Journalistic content leverages storytelling to move audiences through the funnel with content that resonates at every stage of the buyer's journey.
8x
more engagement from B2B journalist content than all B2B content on average.
BuzzSumo, 2022
B2B buyers who interact with journalistic content form authentic connections with the brand. A sense of trust develops because journalistic content at its core is genuine, vetted and objective.
How to Create Journalistic Content for Your B2B Marketing Funnel
If you're ready to build brand loyalty and move B2B buyers through the funnel, here are five tips for creating journalistic content.
1.) Think like a journalist.
For content creation, answer the "5 W's and H" — who, what, where, when, why and how. Think of your content as a story. You need to share who the players are, what the obstacle is, where and when this conflict is occurring, why the obstacle is a challenge that needs to be solved, and how people can find solutions.
2.) Write like a journalist.
Lead with the content that will be most interesting to your target audience. Grab your audience's attention with information that speaks directly to the challenges. Make your copy scannable and easy to read. Offer how-tos or actionable advice.
3.) Create engaging visual content.
Give your audience a treat for their eyes. Help them understand the information with imagery that complements the story. Explain comprehensive data through charts, statistics and infographics. Break up large chunks of text with graphs and quotes.
4.) Remain objective.
Positioning your brand as a thought leader is tricky. Opinions, even though well-intended, can be subjective and lack context. Create your content through an objective lens by doing your research. Context is key — be sure to paint the entire picture of the situation. Make a statement, then back it up with multiple (credible) sources.
5.) Talk to people, not personas.
While SEO is critical to your B2B content marketing strategy, leaning too heavily on SEO and industry jargon can make your content hard to read and lack authenticity. SEO will get people to your brand's front door, but when they look inside and don't see what they want, your bounce rates increase.
Leverage the power of SEO, but remain true to storytelling. Speak to your target audience like you would talk to a colleague over lunch. Whenever possible, use anecdotes to bring theoretical concepts to life. You sell to personas, but you build relationships with people.
Building a Journalistic Content Engine
We've cleared two important hurdles here: understanding why journalistic content is critical for the B2B marketing funnel and understanding how to create journalistic content. The next hurdle, however, is often the hardest to overcome: staffing. Not surprisingly, the best candidates for the job are former journalists. But in today's competitive job market, bringing on all the necessary talent in-house to adopt a journalistic content strategy is tough. And even if you do hire the right talent, the non-stop requests for marketing content can quickly take over your journalistic writing team's time. In these situations, many brands find that hiring an external content marketing agency is a more cost-effective and efficient approach.
Your audience has a lot of choices when it comes to content consumption. You need to be the brand that they turn to first. Journalistic content will drive more traffic to your brand and increase brand loyalty by offering engaging content that provides value to your audience.
We can help position your brand as a trusted source of information. Let's start elevating your thought leaders today.
Reach out