Why Authentic Marketing Moves the Needle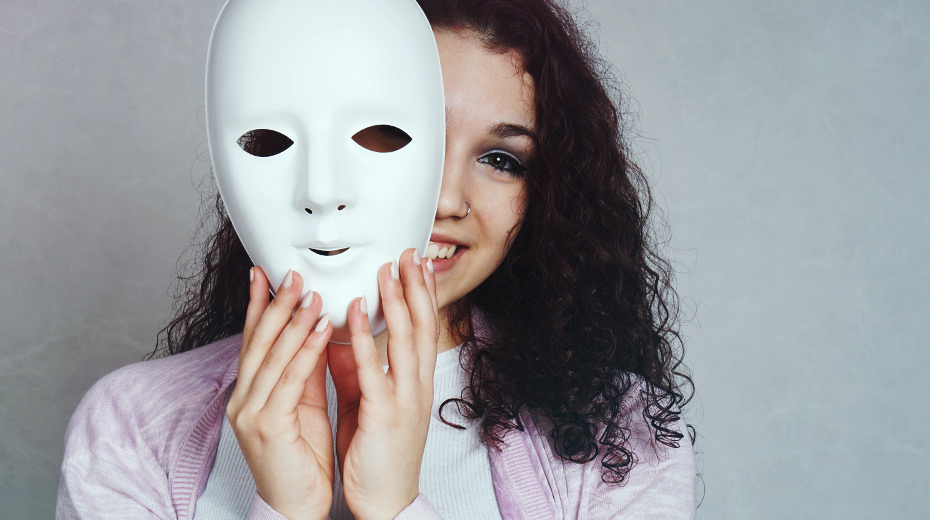 Marketers are investing more and more in content creation and content marketing. In fact, according to HubSpot's State of Marketing 2021 report, "82% (of marketers) report actively using content marketing, up from 70% last year." In addition, the Content Marketing Institute reported that in 2020, "93% of content marketers used blog posts in their content creation strategy." With more content readily available, it is important to lead with a strong, authentic strategy. In this era of over-stimulation, people can smell a marketing message a mile away. When they do, they react, well, the way you react to a bad smell. While you're hard at work creating content to connect with people, they're turning on their ad filters and tuning out "noise." This issue is exacerbated by announcements from companies like Google who plan to eliminate the use of third-party cookies by 2023. Simply put, it's only going to get harder to reach people with content.
And that's just people in general. B2B people, the decision-makers you're likely trying to reach, have an even more heightened sense of smell. They always have. We B2B marketers know to lead with an authentic marketing message that, frankly, doesn't sound like marketing. That challenge has only intensified as the general "noise" level has intensified.
Fortunately, there is a way to cut through the noise and connect authentically. And it's not by turning up the volume on your brand voice. It's by turning up the volume on your people.
Content from SMEs cuts through the noise
You have subject-matter experts (SMEs): the people in your organization who can connect authentically with the people in your audience. Your SMEs already speak the language your audience knows and uses every day … they don't smell like marketing. SMEs can get technical with your technical buyers and talk dirty with your industrial audience. If you engage them in content creation (it's not as difficult or time-consuming as you might think!), help them build connections, and encourage them to share your content with their own networks, you're no longer just noise. Content from SMEs can do what content from brands can't.
Think it's easier said than done? Think SMEs have too many other priorities? They do. But we help clients smartly loop SMEs into their content marketing programs to great success, and we do the same here (hopefully you have seen and heard our SMEs out on the front lines for our brand). I'd love to talk to you about your unique content needs (and unique SMEs!), but in the meantime, here's the heart of my advice: Follow through for your SMEs in five key ways, and they'll follow through with the results you've been waiting for.
5 ways to make content from SMEs successful:
Give them a reality check. Share the low engagement stats for your current content. Explain the opportunity you're leaving on the table, as an organization. B2B SMEs are natural problem-solvers who know your market well; it won't take much for them to understand the situation and their potential role in the solution.
Give them inspiration. Show your SMEs how other pros like them are supporting their brands in the B2B space — especially if your competitors' SMEs are showing up all over social media.
Give them context. Yes, you need to communicate deadlines and details. But don't skip over the big-picture stuff. Be specific about what you're asking and why … are you trying to create awareness? To fill specific knowledge gaps? What other background info would be helpful to them so they share your purpose (and share your content purposefully!)?
Give them a partner. Let's assume you want your SMEs to do more than share existing content and actually play a role in content creation for your company. Let's also assume most of your SMEs aren't confident in their own copywriting. Not a problem — just pair them up with a copywriter they have confidence in. Like I said earlier, SMEs smell marketing just like your audience does, so ideally their copywriter partners understand this and commit to learning the language and conveying a compelling story that resonates with savvy B2B buyers. Even if a SME simply needs support writing snappy social media posts, the level of confidence in the partnership is critical.
Give them a structure. If you do introduce a SME to a copywriter and ask them to work together, the best thing you can do to help them succeed is provide some structure. The copywriter won't be offended; they'll appreciate any process that helps spark a connection they know they need to make with their SME. I love and rely heavily on this strategic narrative structure … it gets everyone on the same page and always results in a story that hits the nail on the head. If you already have a structure you prefer, great. The point is to take away the "Where should we even start?" pain that naturally arises when ghostwriter meets guru.
If you are looking for an even more in-depth look at how to get ideas brewing, reference our ebook, The Content Huddle: A Structured Process for Ideation. If you are ready to turn up the volume on the smart voices in your company, we can help engage your SMEs in the right ways. Let's connect and talk about how we can assist!