Using Converged Media to Power the Content Marketing Machine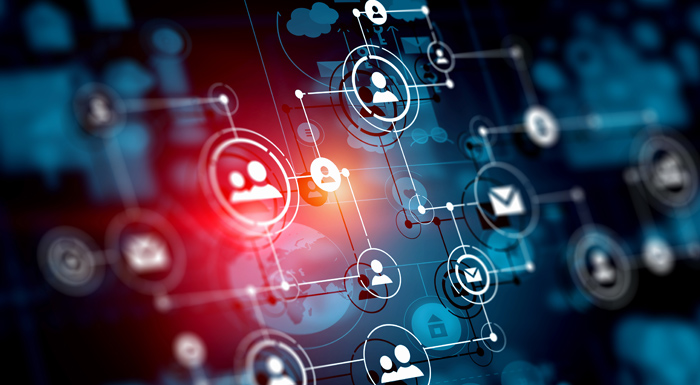 We spend a lot of money on content marketing. And as with any large investment, it's important to know what type of content is most influential during your customers' purchasing process. Recent studies show that earned media — third-party, credible articles from journalists — are the most persuasive content when it comes to purchasing decisions. In fact, 85 percent of consumers regularly or occasionally seek trusted expert content when considering a purchase. This supports the theory that B2B brands will see better results from content marketing campaigns when they obtain media coverage versus relying on paid and owned content alone.
Though this news is promising validation for the value of public relations, don't delete that tweet, cancel your ad spend or neglect your company blog just yet. The most effective content marketing isn't an either / or method. A blended approach — mixing earned, owned and paid media — powers the engine that drives the content marketing machine.
Content Marketing — Then and Now
Once upon a time, paid media (ads) controlled the conversation. Owned media most often took the form of company websites, brochures and direct mail. Earned media, articles from journalists and influencers, established an important foundation of third-party credibility. Now, the key is to converge paid, owned and earned media to create impactful content that reaches your target audience through multiple touch points.
The new content marketing mix uses earned media to tell the story, owned media to amplify the story and paid media to support the story. Once you develop your content marketing campaign, a converged media strategy will utilize your earned, owned and paid channels to build trust, awareness and loyalty with your audience, as outlined below.
Build Trust with Earned Media
With the advent of social media, some companies rely on shouting their messages into the online abyss. Not surprisingly, most of those messages fall on deaf ears. If you want to be heard, you need to give your story to the people who already hold the bullhorn: the media. Third-party experts telling your story through their content creates trust between your company and your target audience. Establish relationships with the media and provide journalists with expert sources and information to help them write compelling, accurate stories. You can help drive the conversation with content that aligns with the journalist's needs and your company's narratives.
The more your company, product or service is featured in content across third-party publications, the more trust you build. This earned trust gives more credibility to all other content, allowing owned and paid content to make the biggest possible impact. Earned media also lends itself to longevity, as you can extrapolate many chunks of content from one overarching narrative. This allows you to create different content with angles that will fit a diverse range of trade, business, regional and national media outlets.
Build Awareness with Owned Media
Owned media is the new meeting ground where you can engage directly with prospects, customers and key audiences. Now, every company is a publisher, using branded content to tell — and amplify — its own story. Branded content goes far beyond your website and brochures and includes blogs, email marketing, newsletters, webinars and, of course, social media channels.
Owned media helps you get the most out of your content marketing campaign, as a singular piece of content can be repurposed on many different channels. For example, a blog post can have purpose far beyond your website. Share that post on Twitter, LinkedIn and Facebook. Blast it in an email to prospects. Give a webinar on the post topic. Include the post in your monthly customer e-newsletter. Publicize complementary earned media coverage that supports the post's message on your social media channels. Soon, that single blog post, and your messaging, will have been pushed out nearly 10 different ways via owned media.
Owning (and sharing) media casts the widest net, starts the conversation around your stories, boosts your site traffic and increases conversions. With owned media, you strengthen what your earned media coverage is already saying, building awareness for these messages and expounding further upon your narratives.
Build Loyalty with Paid Media
You can strengthen the power of your earned and owned media substantially through paid media. It's almost impossible to stay in the news all the time, and it's almost equally impossible to churn out multiple blog posts and articles every single day. Paid content puts your message out there more often, and more pervasively, reinforcing your message and building loyalty for your brand.
Paid media is no longer relegated to big, expensive print ads. A successful PPC campaign can cost pennies a day, so put AdWords to work. PPC campaigns keep your company visible and help you avoid getting lost in the shuffle of search engine results. Search engines place ads at the top of the results pages, with your owned and earned content following immediately after, which strengthens your web presence and helps your company possess more valuable real estate on the search results page.
Paid media goes beyond print ads and PPC campaigns. Incite your customers to generate testimonials on your behalf and post them to review sites. Magnify your owned content with native advertising, promoted tweets and LinkedIn ads. Advertising is no longer an independent silo, but instead must work hand in hand with the messages communicated via earned and owned media in your content marketing campaigns.
Connect with Converged Media
Mix up your traditional media strategies to excite your markets with engaging, far-reaching content. A converged media strategy tells your story, reinforces your message and helps your narrative dominate the conversation so you can better connect with your target audiences. Leveraging the power of paid, earned and owned media together will magnify your content marketing initiatives, delivering bigger impact and better ROI.